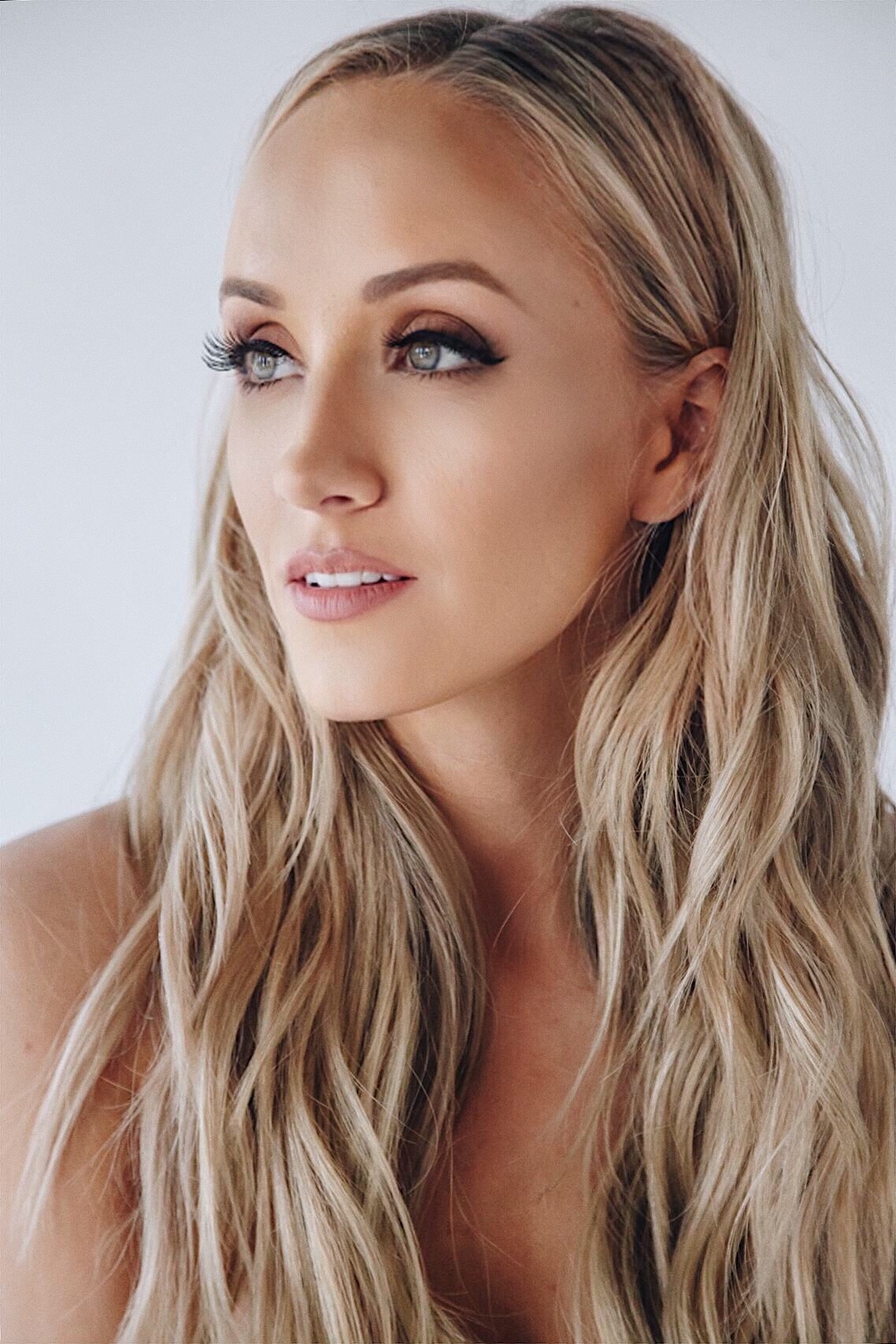 With the launch of my Volition Celery Green Cream, live online now on Volition Beauty and Sephora and in stores in all Sephora North America locations, I just had to share my top summer skincare products that I use to soothe summer skin. Yes! Including all the juicy 🙂 details on the new Celery Green Cream!
Product #1: Volition Celery Green Cream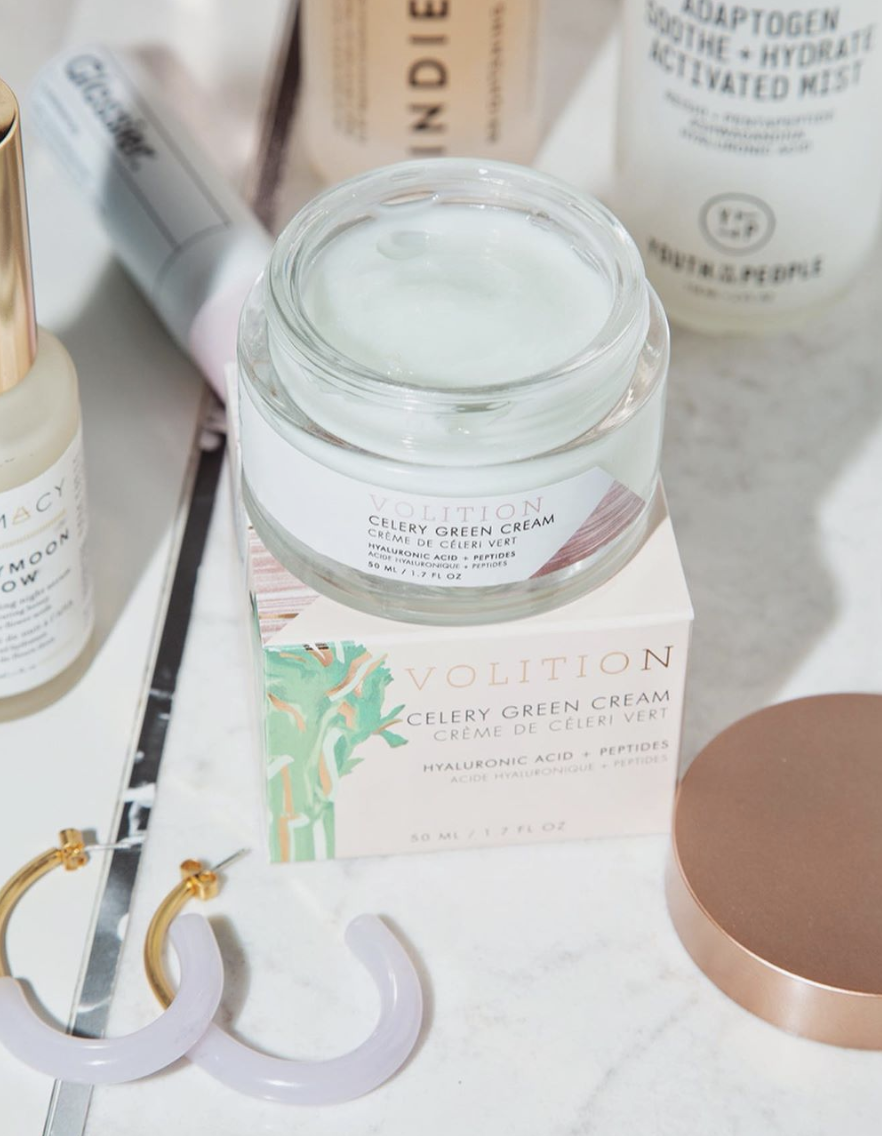 This product was born out of my mom's love for celery juice, a natural healer. And, because I grew up drinking celery juice, I realized how many benefits that it actually had. So, I started to wonder, if it was so good for our bodies, could it also be that good for our skin as well? And what I learned was yes! There are so many benefits that celery extract has for the skin. Including hyaluronic acid that helps your skin retain moisture to keep it plump. It's also a natural purifier that helps to reduce skin texture while reducing excess oil.
I've been using the Celery Green Cream for about four months now and I LOVE to wear it when I travel. I don't travel with makeup on and it helps to create a barrier on my skin to combat plane dehydration. I also keep one in the fridge! It's so cooling and soothing to use on your skin, especially if it's irritated from the harsh summer sun. It's also super lightweight so it's a great alternative if you're looking for a new gel-like moisturizer this summer.
Product #2: Peter Thomas Roth Cucumber Hydra-Gel Eye Patches
Eye gels are so refreshing and soothing really at any time of day. They're especially helpful in the morning and these eye patches in particular have chamomile and aloe which actively helps to calm the skin. This is another product I love keeping in the fridge, right next to the Celery Green Cream!
Product #3: Ouai After Sun Body Soother
We're all savvy enough at this point to wear SPF but even after a hot day poolside or at the beach, the heat can dehydrate your skin. This new body product from Ouai is a game changer. It too has aloe and cucumber extract to refresh the body. When you spray the foam onto your skin it immediately cools and the product fizzes–it's so unique and fun!
Product #4: Kiehl's Calendula & Aloe Soothing Hydration Mask
This Kiehl's mask is especially great to replenish skin that is in need of some extra moisture. It's a gel mask so it is already designed to have a cooling effect on the skin and the best part about this, you only have to leave it on for 3 minutes! I also enjoy putting a thick layer of the Celery Green Cream onto my skin and letting that soak in, it has a similar effect 🙂
Product #5: Caudalie Grape Water
Mists are a must in the summer months. They're easy to grab and just instantly soothe and refresh your skin. I love to keep an extra in my purse or whatever bag I'm traveling with.
And those are my must-have summer skincare products to soothe summer skin. If you plan to pick up the Celery Green Cream or if you've already tried it, let me know below! I cannot wait to hear your thoughts.
SHOP THE POST

Nastia