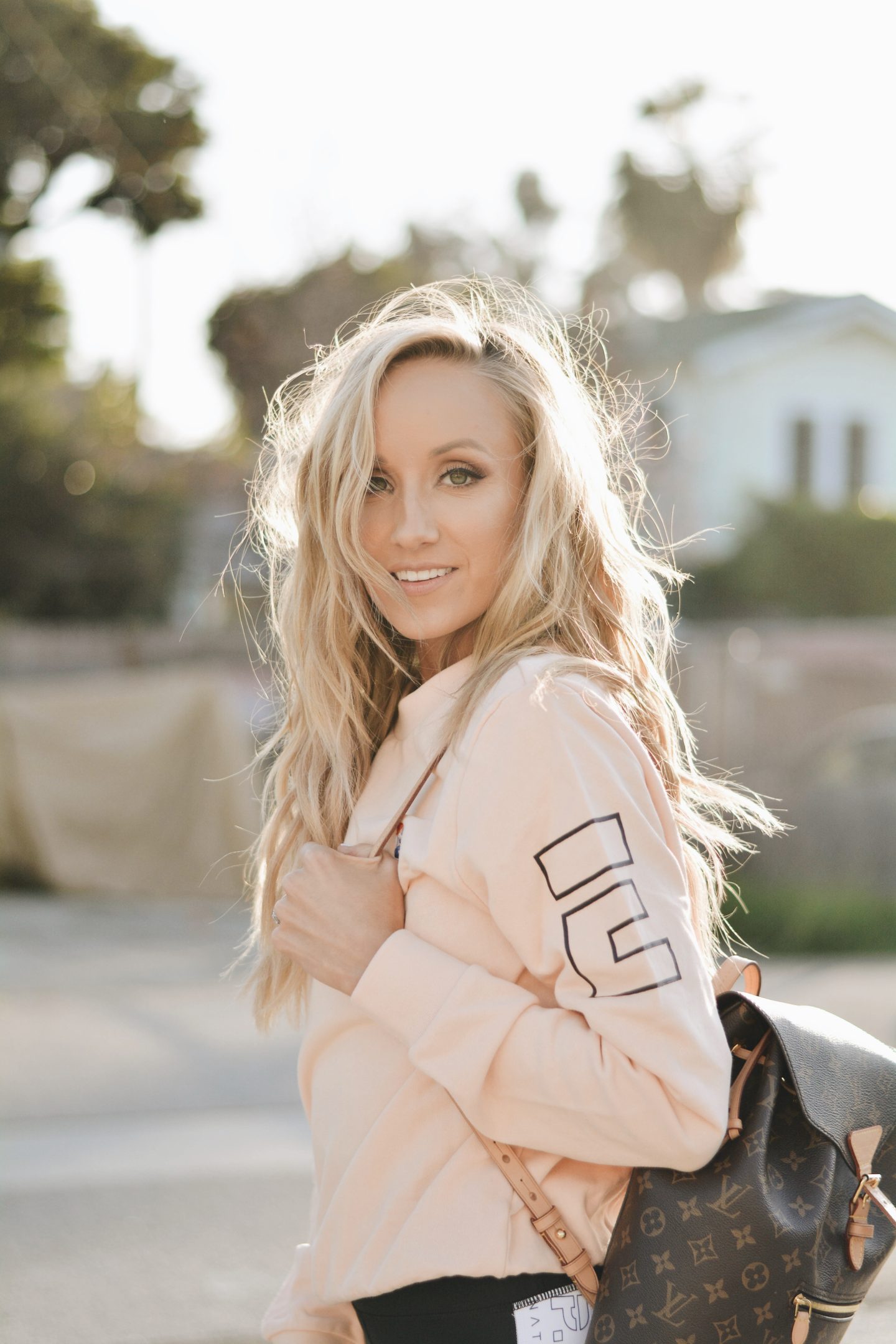 Athleisure has come a LONG way since the, "Are leggings even pants?" debate. They are now *officially* go-to's in everyone's wardrobes. When it comes to activewear, I just can't stop, it's like candy to me. Plus, I wear activewear, not only, to the gym but to run errands, with other staple pieces (like blazers) and more! And, looking chic in athletic gear, makes you feel even more confident to get up, get moving and hit a class at the gym!
To help you create the easiest gym-inspired outfits, I thought I would share my top five athleisure looks that I swear by because if there's one look I've mastered, it's the activewear aesthetic 🙂
Look #1: Bomber Jacket & Leggings
A classic look I love when I'm planning on running around all day, then heading straight into the gym. If I just throw on a bomber jacket, it somehow pulls together the look–like a blazer but for activewear.

Look #2: Weekend Sets
On days when my number one priority is comfort, I reach for a roomy loungewear set–it's almost as if you're technically still wearing pajamas but totally acceptable. Throw on a cute, effortless weekend set to grab a coffee or brunch with friends and run errands. This trend can be found in so many ways which I love!

Look #3: Cropped Tee & High Waisted Leggings
On days where I'm feeling a casual-cool vibe, I'll stick with this look.

Look #4: Long Sleeve & Mesh Leggings
The thin, long-sleeve top is a staple in everyone's activewear wardrobe! And, if paired with mesh leggings, this look can even be summer-appropriate too. It will take you from the gym to anything you have planned afterwards. Think of this as your best casual yoga look 🙂

Look #5: A Chic Sweatsuit
This look is definitely made for those weekend days where you just binge watch Netflix in the name of self care but still want to feel cute while doing it!

I'm ALWAYS on the hunt for new activewear. I would love to know some of your favorite brands below!
Nastia