I've always been a believer in pushing yourself out of your comfort zone, even if it's just for a little bit each day. Sticking to a routine can be comforting, but you'll definitely learn a thing or two about yourself outside of your usual regime. So if that means trying a new spin class or wearing a new look, I challenge you to do one thing this week that's a step outside of the box for you!
For me, I love experimenting with new, colorful makeup every time I feel like pushing myself! With a variety of conventional looks and muted, neutral tones, why not swap out your go-to's for a bright, bold look every once in a while? And, by now, it's no secret that neon shades are my favorite at the moment. Plus, when you throw on a bright, bold color it immediately lifts your mood! This is one of my favorite excuses to try a new look, if I get it right, I always feel amazing after.
I thought I would share my favorite places to look for inspiration in case this is at the top of your list to try this week! Keep scrolling for my favorite colorful makeup looks and where to find them.
Inspiration #1: Instagram
The best part of Instagram is that you can find so many makeup artists now right on your explore page. I always always turn to my favorite artist Lusine for inspo! She loves experimenting with pops of color and recently we just created this look together (to the left)! I am OBSESSED 🙂
Inspiration #2: Pinterest
Pinterest is actually a really cool place to find inspo in general and for makeup too! You might even find a whole look to compliment your bright pop of color.
Inspiration #3: Byrdie Beauty
The Byrdie beauty Instagram account is like an entire moodboard of the chicest makeup right now. I mean I can't get over this pearl look and neon pink liner *gasps*.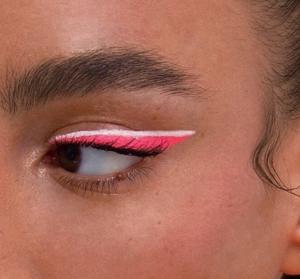 Inspiration #4: Brands
There are actually a handful of brands right now that are dedicated to brightly colored makeup like Glossier Play. Their inspirational photos will definitely spark creativity when you sit down to use the products!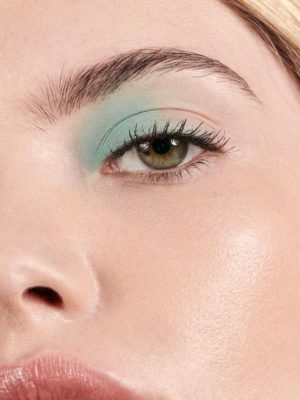 Let me know below what colorful makeup you end up playing around with and what you do to step outside of your comfort zone!
shop the post
<

>
XOXO,
Nastia