So Spring has finally sprung and I couldn't be more excited for warmer weather, longer nights, and cute little dresses! Unfortunately the weather hasn't decided to make the change quiteee yet (especially over here on the East Coast), so as much as I'd love to do a full spring cleaning of all my warm winter jackets, I'm going to hold onto them a little bit longer. We're expecting more snowfall in Boston this weekend so I'll be needing ALL the warmth I can get!  I'm definitely not trying to catch the flu again anytime soon… being in bed with a fever all weekend is never fun.
With that in mind, I wanted to share one of my favorite Casual Glam looks that transitions effortlessly from day into night. I know that Casual Glam sounds a bit contradictory but it's totally a style, I promise! For me, Casual Glam includes mixing everyday basics, like jeans, t-shirts, or simple sweaters and combining them with glamorous and eye-catching pieces, whether that be a statement fur jacket, embellished shoes, or both. I've learned that combining the two styles creates a luxurious yet relaxed look that is great for transitioning from a fun day out with my girlfriends into a romantic date night with Matt at one of our favorite restaurants!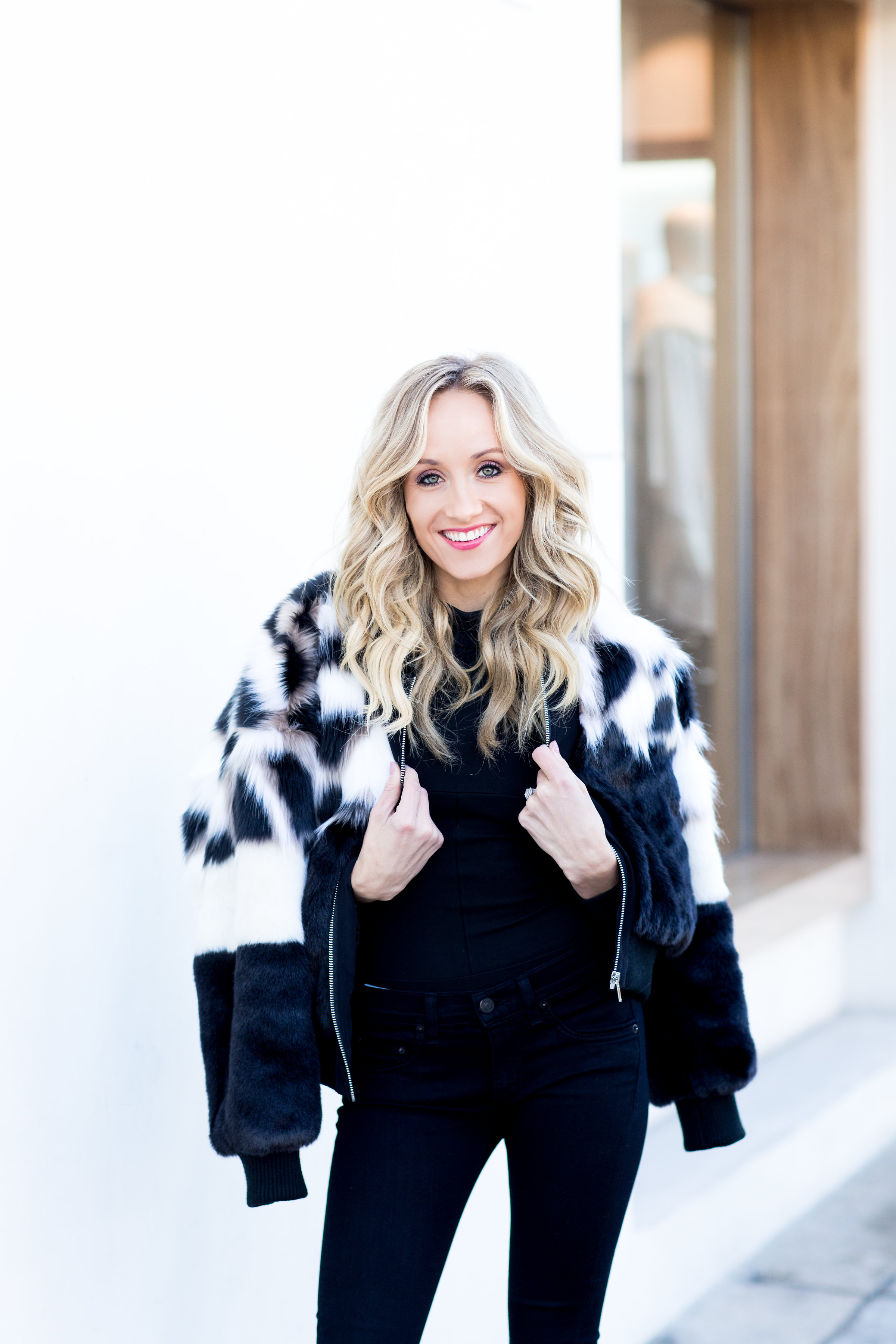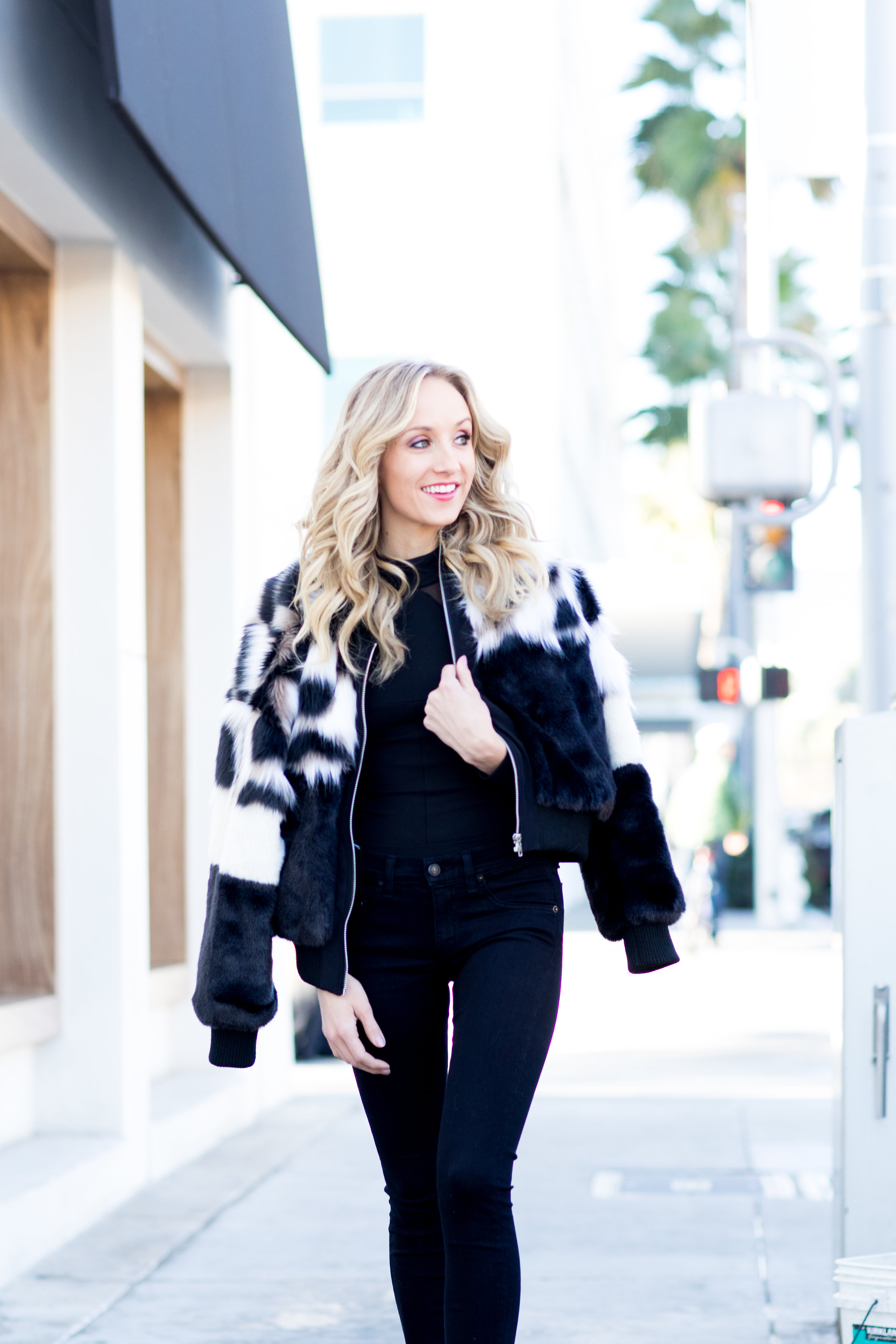 For the more casual component of this particular look I decided to wear my favorite pair of basic black Rag & Bone Skinny Jeans and a Sleek Bodysuit from Nancy Meyer. Both are very simple pieces that can be substituted with any jean/t-shirt pair that already exists in your own closet. For my glamorous statement piece I decided to layer on this NBD x REVOLVE Faux Fur Bomber Jacket. This jacket instantly creates a more luxurious look for a casual everyday outfit, perfect when you feel like sprinkling in a little bit of glam into your life.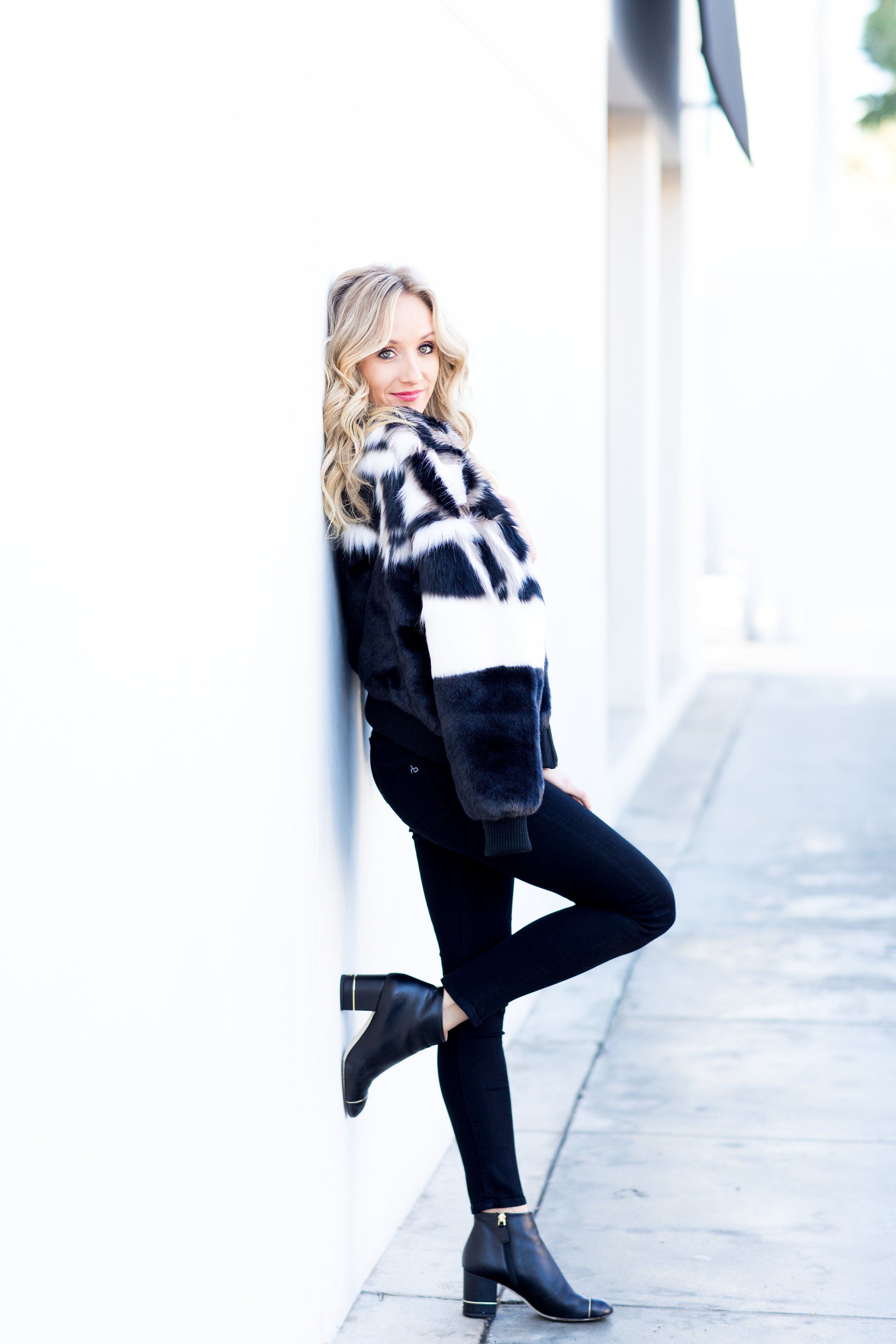 So, what's your go-to Casual Glam outfit? Let me know in the comments below!
Xoxo,

Nastia