Winter is here and it will be for a while! I just got back from Europe, where it was very cold and my skin needed some saving from the dry cold air. That got me thinking, what are my winter skin warriors? When the seasons change, so do my skincare products—I'll swap out my lighter weight moisturizers, masks, lip care, etc. for more heavy duty creams to keep my skin hydrated all day with the temperature changes. I also add in extra products like body oil and hand creams, but I don't cut SPF out! The winter sun can still be harmful to your skin so I always ensure to incorporate it into my routine still.
One of my favorite rich moisturizers is Glossier Priming Moisturizer Rich. It's affordable and works like a charm! Equally, another favorite of mine is La Mer's Crème De La Mer. La Mer's moisturizers are known for being the best, and I couldn't agree more—they hydrate and make your skin instantly feel alive again. In the colder temps, I like to keep a face mist with me in my car and bag so I can mist my face whenever! This is a great + quick way to hydrate your skin! My go-to is the Caudalie beauty elixir and bonus points, it smells amazing.
As far as new products I add into my routine, my winter skin warriors are my hand creams + body oils! I'm a huge fan of Le Labo and Aesop hand creams, but recently I'm really into Lano hand cream; it's made from lanolin and mixed with rose oil, so it will transform your dry hands! I swear by body oils in the winter, too, since they leave your skin feel super hydrated and give a great glow! I always reach for OUAI, True Botanicals, or Burt's Bees.
Don't forget about your lips! I love Kiehl's lip balm and also Fresh beauty.
SHOP THE POST

XOXO,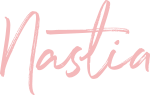 Nastia