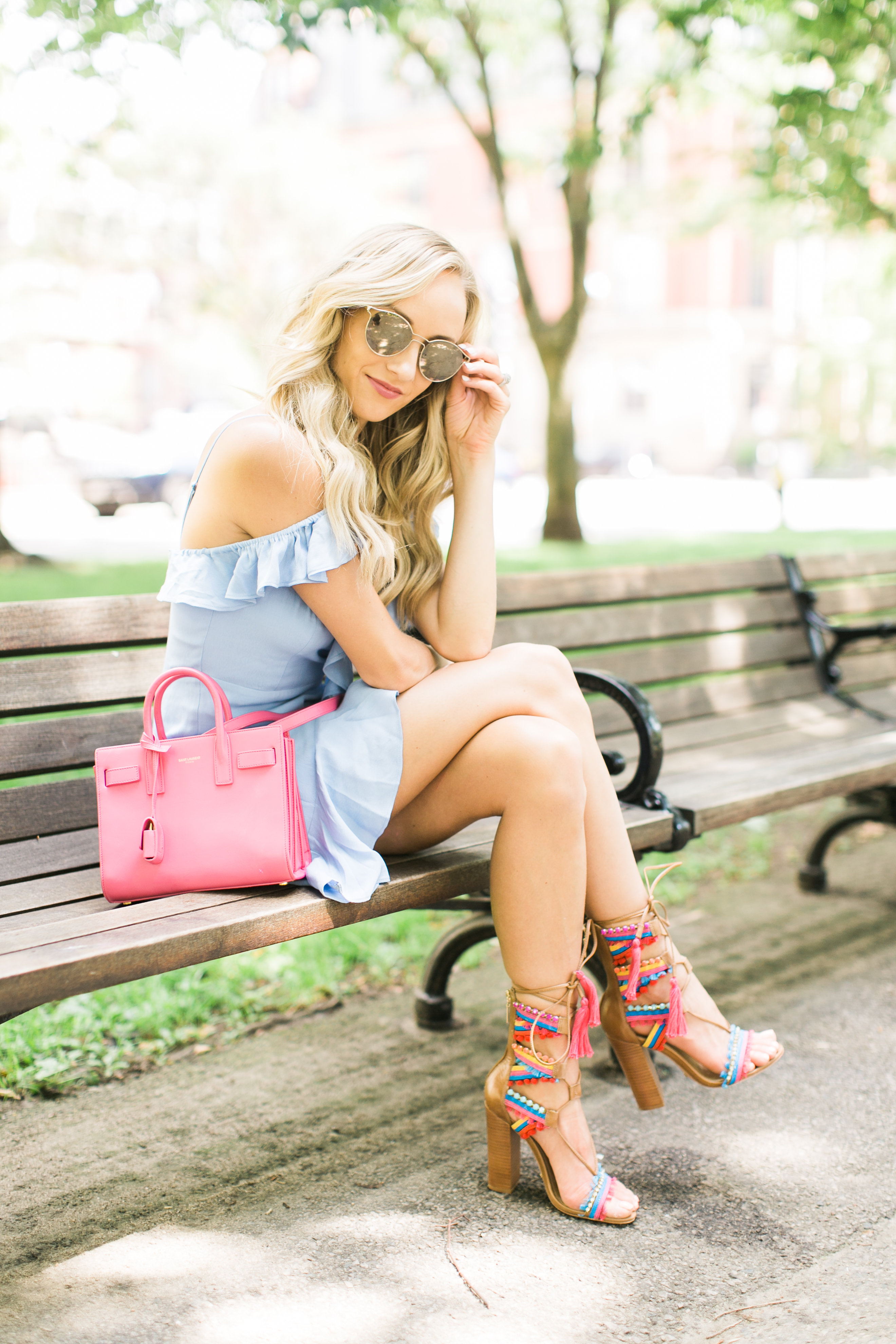 Summer is the time to have the MOST fun with fashion and I am not sure you could find anything more fun than this outfit. This little blue dress from Majorelle x REVOLVE is so on trend with it's peekaboo shoulders and ruffled trim. I wore it to my future sister-in-law's bridal shower but I know it could be perfect for any summer soiree and I will definitely be getting more use out of it!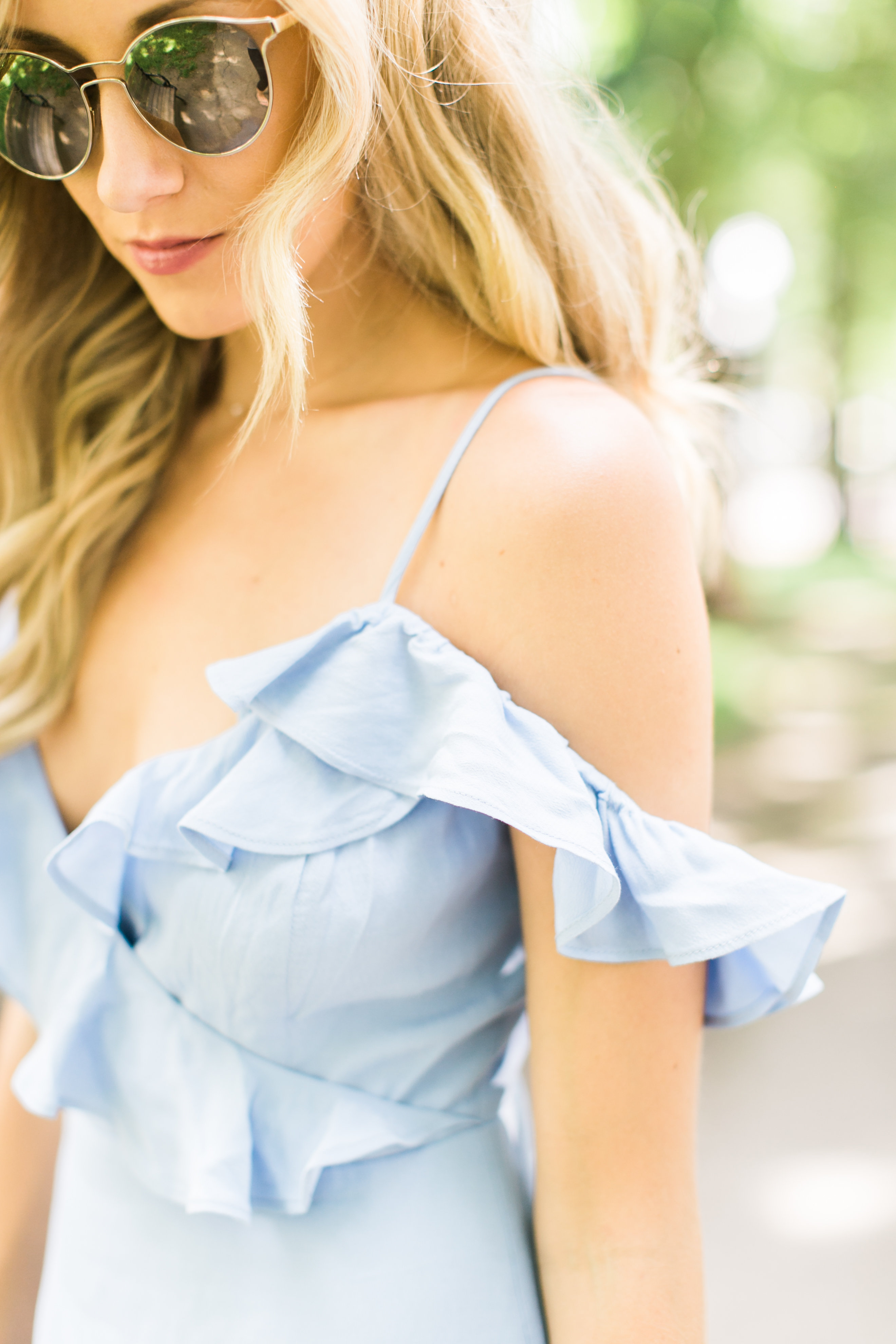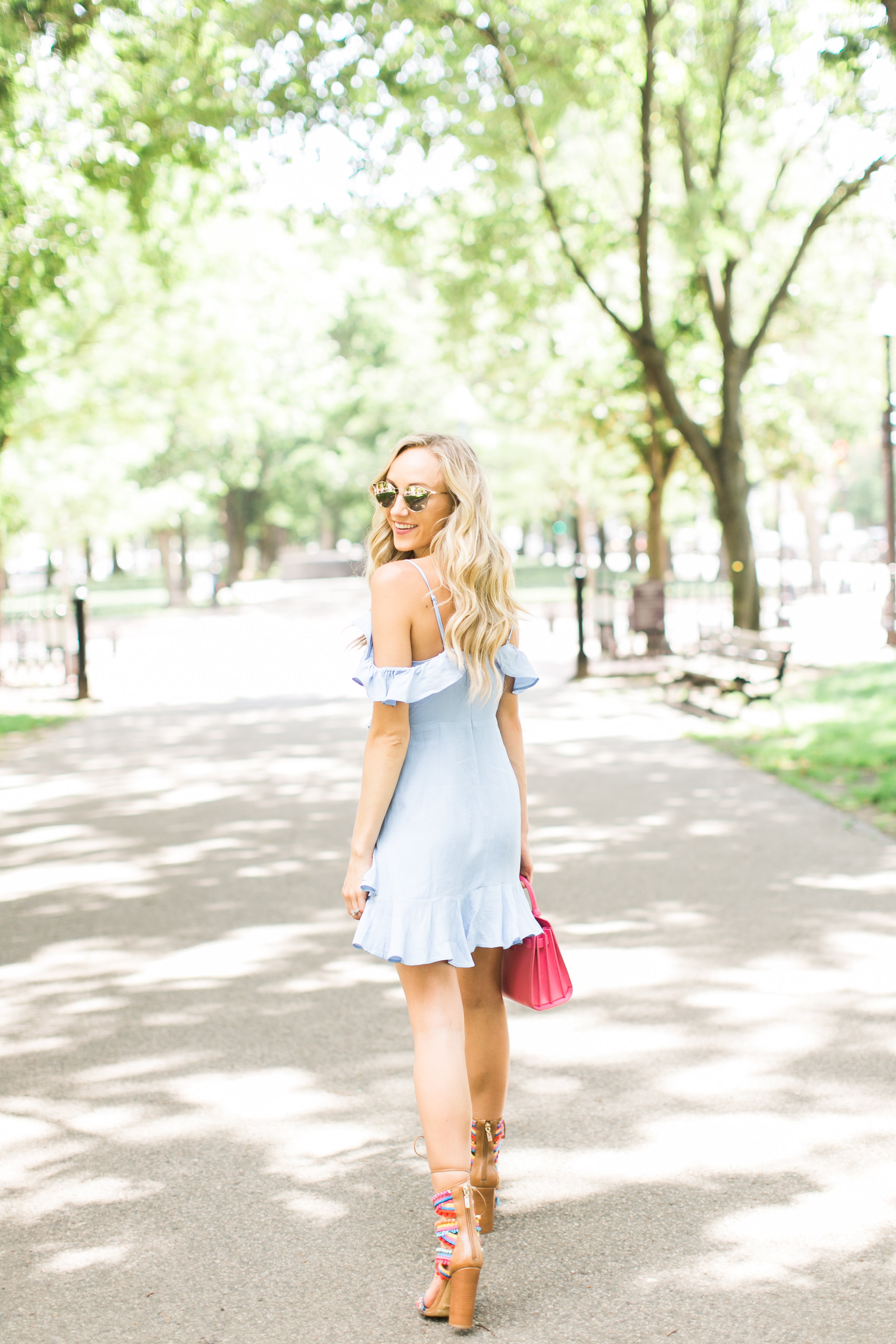 Best of all, it made the perfect neutral compliment to these AMAZING heels. Seriously, have you ever seen cuter shoes? I am obsessed with these colors and the pink tassels. Plus, the shorter hemline on this dress was ideal for the lace up style of these heels.
I couldn't resist matching my bag to these shoes, after all, pink is still my favorite color! I know these shoes are pretty wild, but you can't not have fun when you're wearing them! They might not be made for walking – what would you wear them for?

Nastia