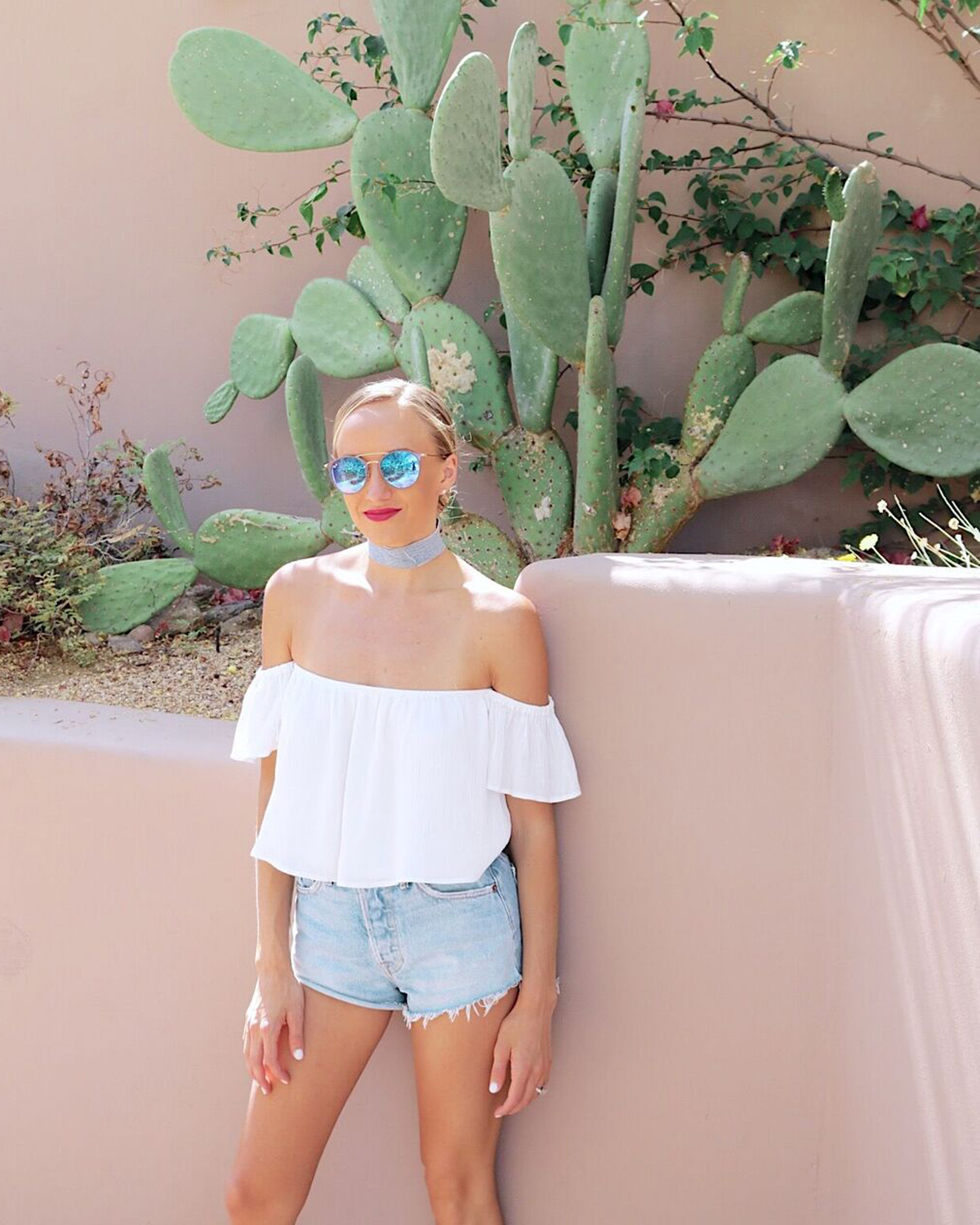 When it's the middle of summer and crazy hot outside, sometimes you don't want to think too hard about what you want to wear for the day, you just want to pick an outfit and go. So for those days when it's too hot for your brain to plan an outfit, it's nice to have some outfit formulas to fall back on, and this is one of my favorites for summer!
The outfit formula is simple: off-the-shoulder top + jean shorts + comfy sneakers + cool shades.
I also added a choker, since sometimes an off-the-shoulder top needs a little necklace, but you can mix up the accessories as you see fit! For example, if you're dressing up the outfit a bit, you can switch out the sneakers for sandals, or swap out the jean shorts for a tailored pair. But if you find an outfit like this that works, you can always have it on mental file for those days when you just don't know what to wear!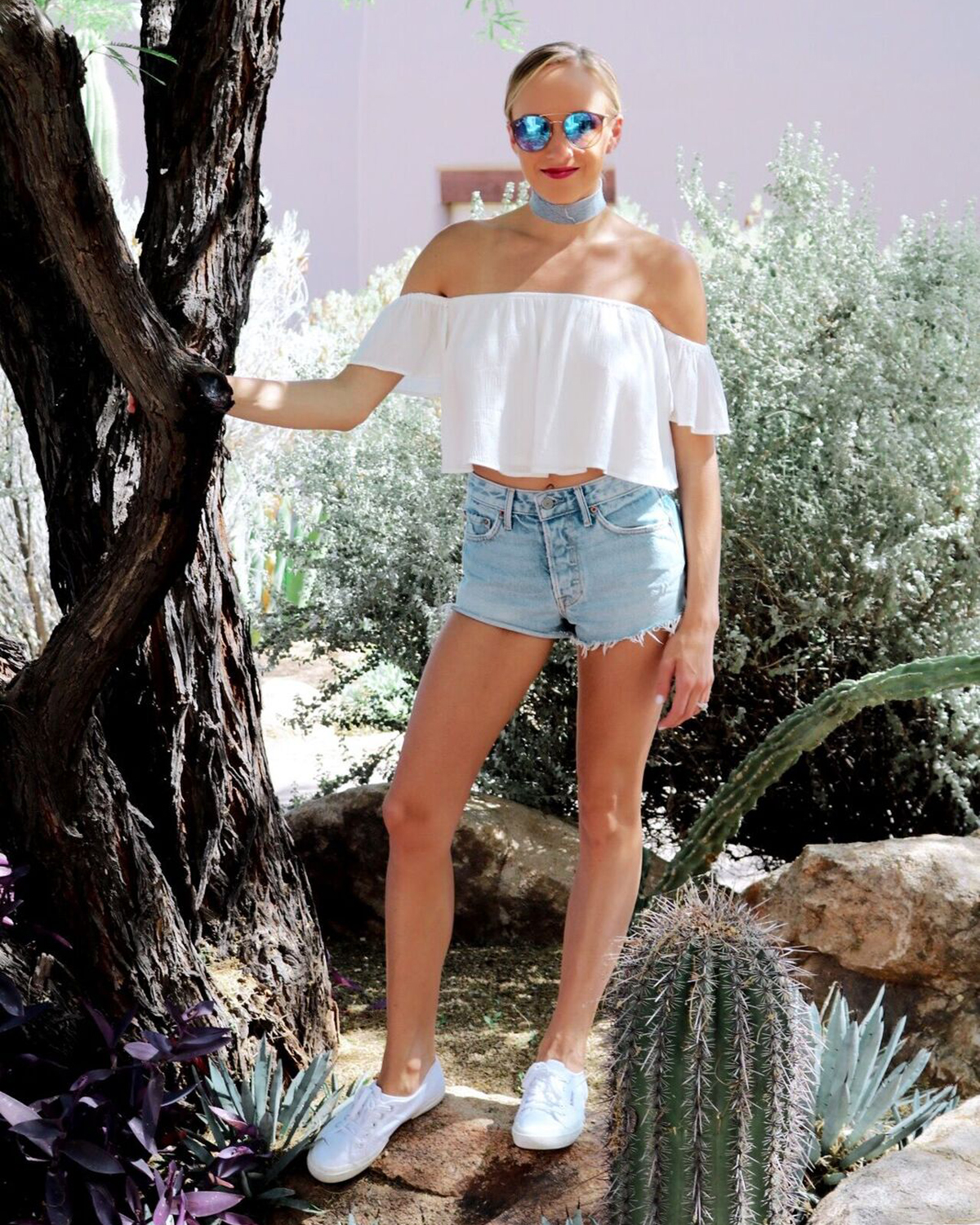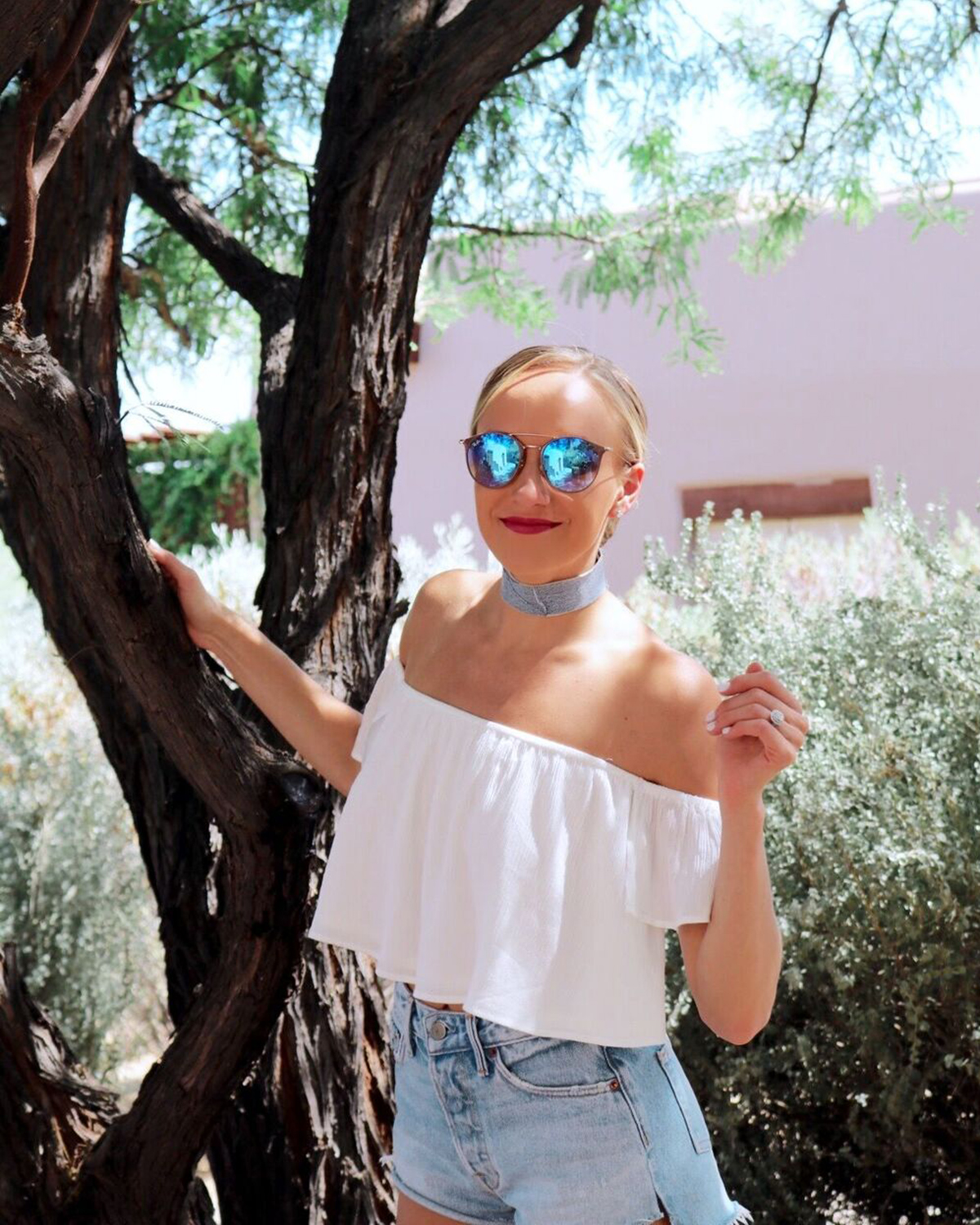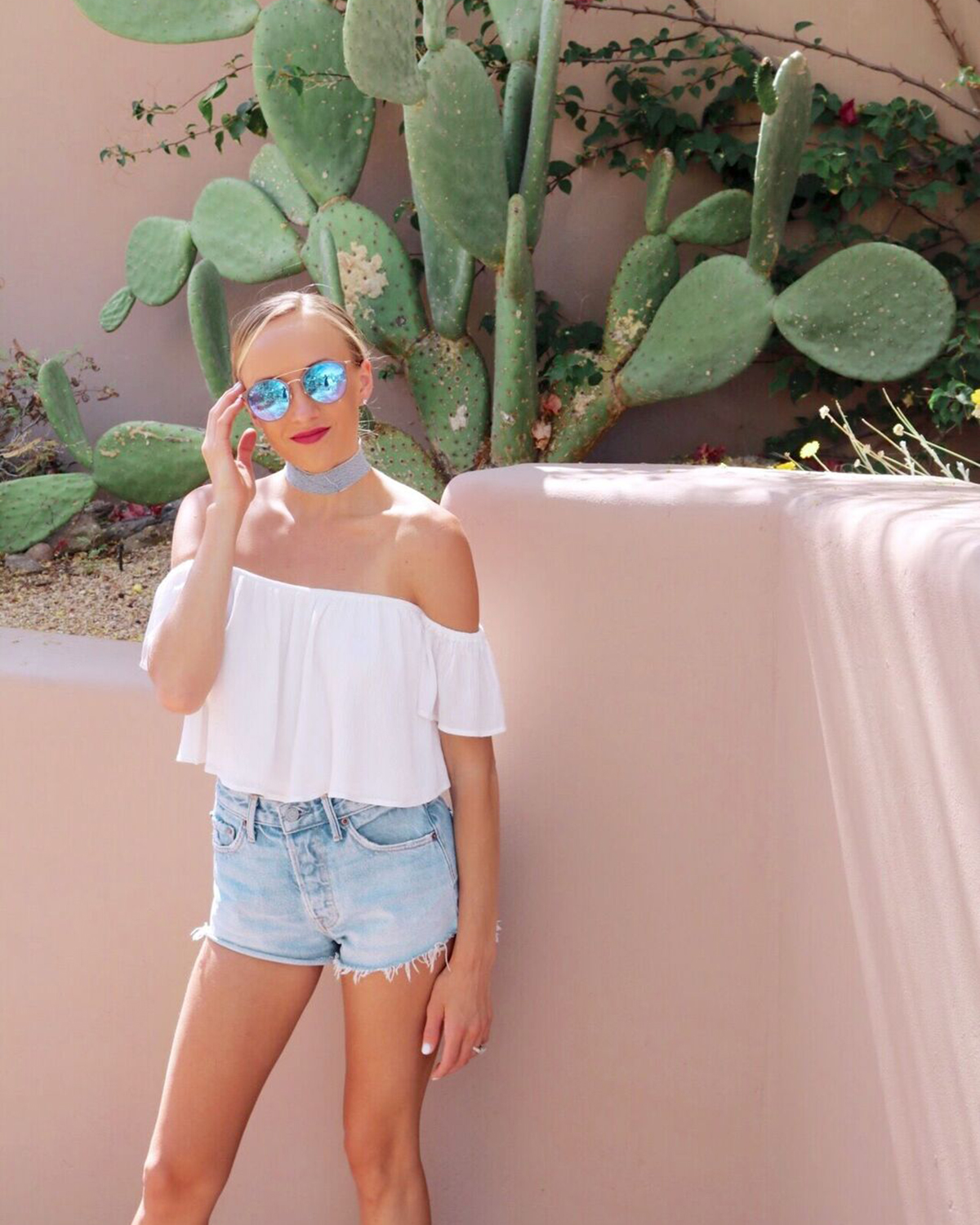 What I'm Wearing:
Show Me Your Mumu top
GRLFRND shorts
Superga sneakers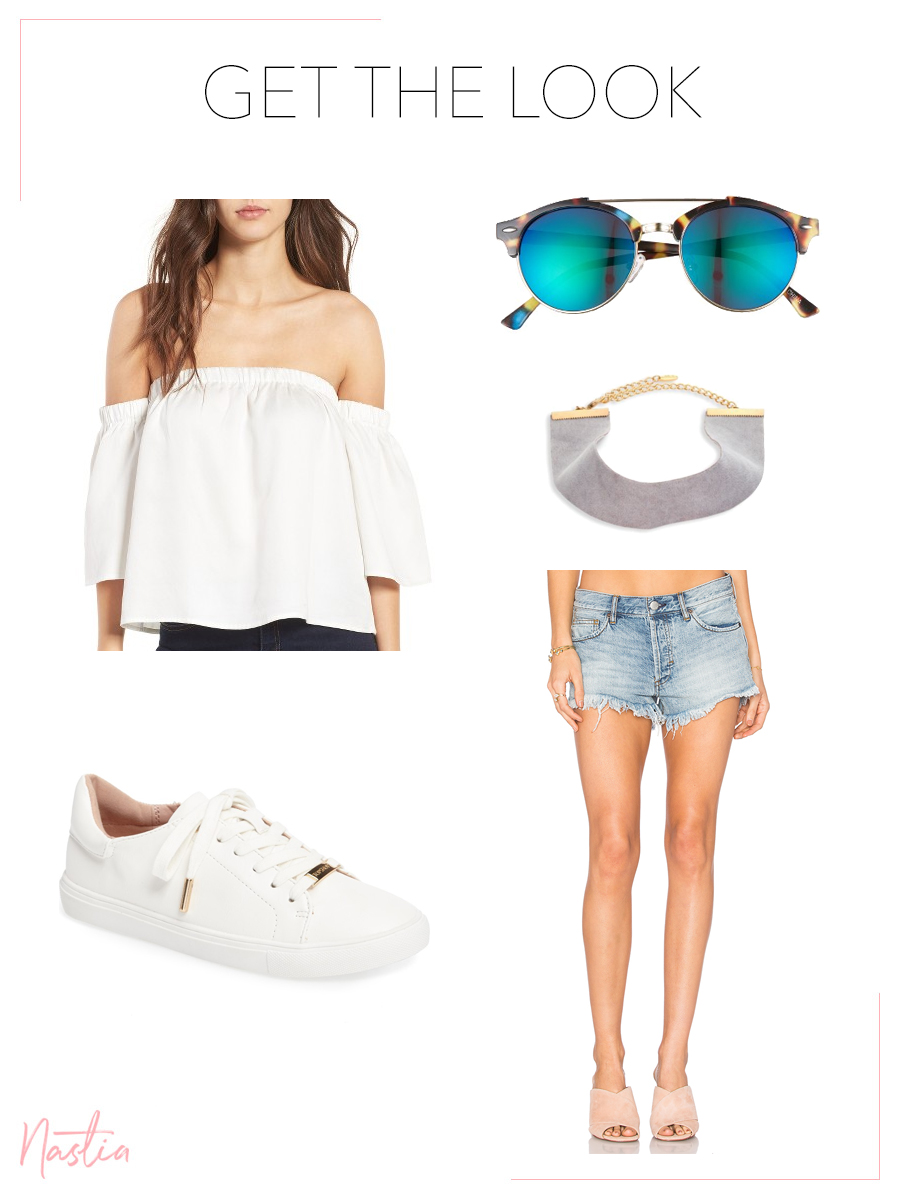 Nastia