If you follow along on my Instagram, you know I've been trying to eat healthier and workout more. Keyword: trying. We all have our off days (or weeks) right?! With this year being my 10 year anniversary of winning gold, it made me think how I've fallen off track of my health goals.
It was so hard going from training 7 hours a day and having a strict schedule to not having anyone tell you what to do or how to do it. Although it was a nice break TBH, I made a promise to myself that this year would be the year I start realizing what I'm putting into my body, and what I'm doing to further my health.
It's not because I want to lose weight or fit into a dress, I'm doing it to feel good in my own skin.  There's no denying that eating healthy and working out motivates you in other aspects of your life. When I start my day with a balanced meal and a workout session, I quite literally feel unstoppable.
Increasing my workout routine means shopping for new workout clothes, which in my book is kind of a win-win. One of the ways to get me into the gym is putting on workout clothes first thing in the morning, and it definitely helps when they're cute.
I shop for most of my activewear on Shopbop, Revolve, and Bandier. My go-to brands ATM are ALO, P.E Nation, and Heroine Sport.  Since I live in workout clothes, even when I don't plan on heading to the gym, I love shopping for workout outfits that also double as acceptable everyday looks.
Scroll through to see some of my favorite workout clothes!
Leggings + Shorts

Crops + Tanks

Jackets + Sweatshirts

XOXO,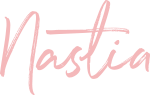 Nastia