Oh. My. Goodness. Today I can finally share that the project I've been working on with clean beauty brand Volition Beauty over the past year is a multi-purpose, all-in-one (unbelievably good) celery-powered moisturizer. BUT THERE'S MORE. Since Volition is a community-driven company that crowd sources all of its products (just one of the many reasons why I am obsessed with them), I'm going to need your help to make this product come to life.
Volition only makes products that its community voices a distinct need for. In other words, you need to vote it into existence! So, let me break this celery-powered goodness down for you real quick to see if you, too, want this one-stop-shop product in your life. Friends, this moisturizer is one to write home about. We've tested this baby to absolute perfection. This lightweight gel is plumping, insanely hydrating, and soothing. It's also packed with all of the benefits that celery itself boasts. This moisturizer doesn't just moisturize, it does it all. So if you're a busy girl like me who loves skincare and wants each of her products to pack multiple punches, girl, I've got you.
Let me hit you with my TOP THREE FAVORITE BENEFITS of the Celery-Powered Moisturizer:
Celery is a natural purifier that removes excess dirt and oil, helping improve complexion.
With an abundance of antioxidants, Vitamins A & C for anti-inflammatory benefits and other minerals to nourish skin, celery is also a free radical blaster.
Also, celery is comprised of 95% water and is abundant in Vitamin E, allowing for the ultimate surge of moisture.
You might be asking: but why celery?
Obviously, celery is having a major, major moment. But, because of my *unique* upbringing and my mother's staunch dedication to holistic health remedies, I've been on the celery juice train since the early 90s. I've been sipping on this miracle stalk to aid digestion, clear up skin issues, and restore my overall health and internal glow for over two decades now. So when celery started to become more widely used by the health and wellness community, I knew that I had to work with Volition to bring one of my most tried-and-true natural cures to my topical skincare regimen.
Thus, The Celery-Powered Moisturizer was born.
When creating this product, we wanted to make it a one-stop-shop kind of moisturizer. We wanted to be able to use it at night, in the morning, under makeup, and even by itself to create a subtle, natural glow. I can confidently say that this product is all of that.
So, how do I use The Celery-Powered Moisturizer?
As expected, this product has become the center of my skincare regimen. After cleansing, toning, and applying serum, this is my last step to seal all of my products in and to provide the laundry list of benefits I've described above (improves complexion, fights free radicals, heals, plumps + hydrates). I'll apply about a nickel-sized amount, and I'll work it into my face almost in a massage-like motion. I'll also apply it to my neck, décolletage, and the back of my hands. In the morning, I'll wash my face with water and, depending on my day, I'll either apply The Celery-Powered Moisturizer for a natural, no make-up glow (followed by sunscreen), or I'll use it as a primer and follow-up with makeup. This product provides a silky smooth yet dewy canvas for foundation or tinted sunscreen, which I love.
Do you want to use The Celery-Powered Moisturizer, too?
As I mentioned above, Volition crowd-sources all of the products it makes. They listen to their loyal, beauty and skincare-loving community in order to create products that are truly needed. So, if you would like to try The Celery-Powered Moisturizer, I'd love if you could cast your vote here. I'm so excited about this product which as LITERALLY changed my skin, and I can't wait for you to experience the benefits of celery-powered skincare, too!
XOXO,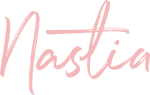 Nastia