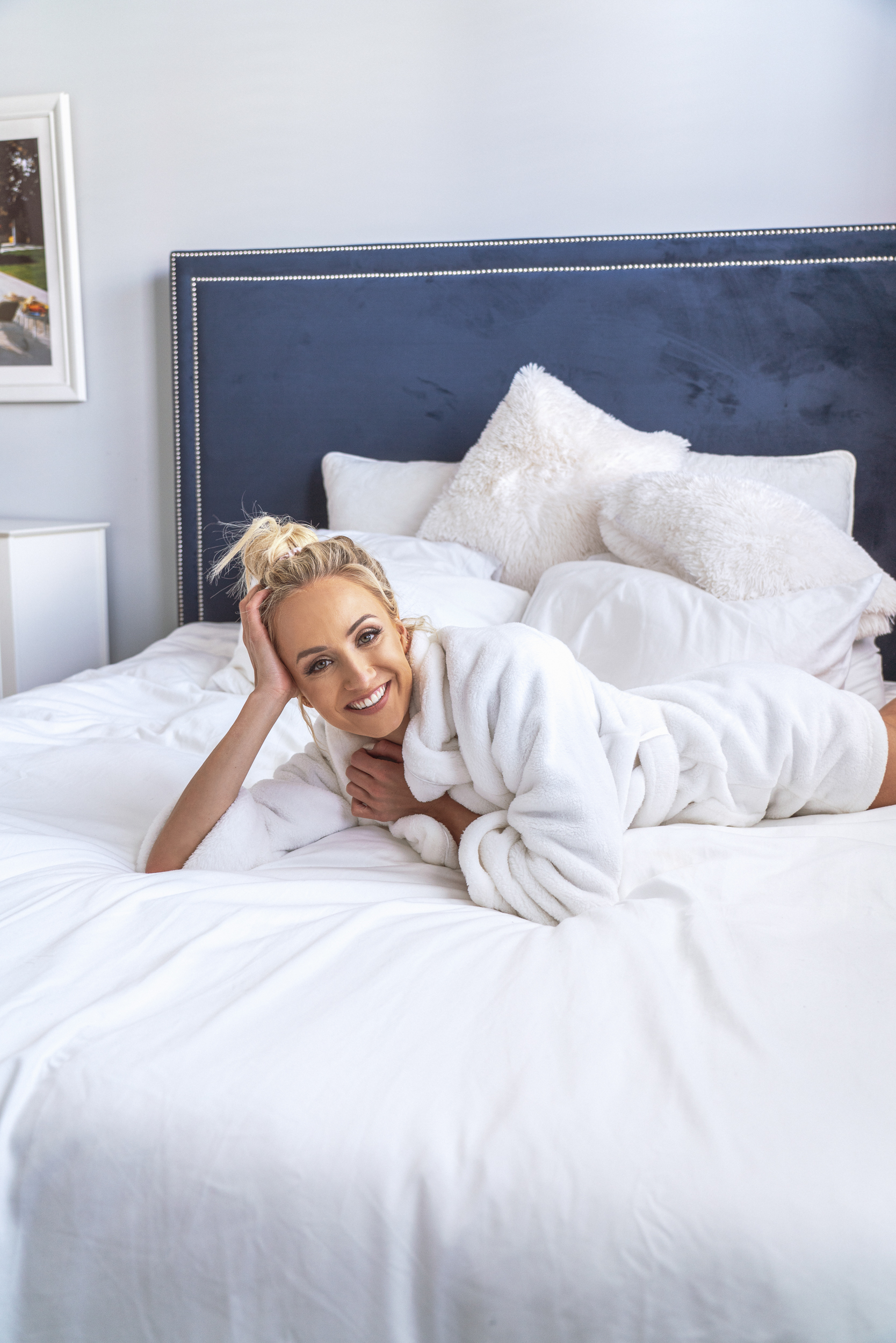 Here's proof that the best things in life are free — yes, even when it comes to your beauty routine. Beauty and skincare routines are huge investments; hi facials and my weekly Sephora trips! So, I'm always looking for tricks that can save me time and offset spending so I can splurge on the good stuff.
Which led me here! Today, I'm going to be sharing 10 beauty tricks that I think everyone should know. And, the part I love the most? These won't cost you! Of course, that's assuming you already have, let's say, ice in your freezer 🙂
Tip #1: Switch Your Pillowcase
Switching your pillowcase is a *top* beauty trick. Believe it or not, oils from your hair and skin, even bacteria transfers over night, making your pillow a breeding ground for blemishes. Trust me, I've found that my pillow has betrayed me one too many times! While laundry is never fun, try swapping out your pillowcase weekly. I cannot recommend Slip's Silk Pillowcases enough. They're worth the investment and will even make your hair shinier!
Tip #2: Sleep On Your Back
While we're on the topic of sleep, the oldest beauty tip in the book is to get your eight hours every night! And, the position you sleep in matters too. If you sleep with your face squished in your pillow, you're more likely to get wrinkles. It's almost like you're ironing wrinkles into your skin at night — I KNOW!
Tip #3: Warm Showers
This is one I just recently learned. If your body feels dry and dehydrated it might be your shower temperature, so turn down the heat and take a warm shower instead! The hot water can wash away your natural oils, which leads to dry, flaky skin and unwanted breakouts. Don't forget to moisturize directly after the shower as well!
Tip #4: Ice It Out
When I was training and competing, I used to take ice baths to focus on recovery and reduce injury. Now, I use ice as my best kept skincare secret 🙂 I swear by at-home ice facials to combat jet lag and early mornings. Rubbing a cube of ice on your face can help increase blood circulation, minimize pores and soothe inflammation. It can even act as a spot treatment for breakouts!
Tip #5: Tea Bags
You might be used to dipping yours into a mug of hot water, but did you know that a tea bag actually has beauty benefits? They're probably best known for soothing your under eyes, but you can use them as a natural toner (tea helps repair skin) and even spot treat acne (green tea has antibacterial properties).
Tip #6: Wash Your Hands
I know! This one might not feel like a beauty trick, but it is! Your hands are covered in bacteria from touching all kinds of surfaces: keyboards, your phone and wallet. You're likely to touch your face, spreading all of that! If you don't have access to a sink and know your hands should be washed, make your face a "hands-free zone!"
Tip #7: Brush Your Hair In The Shower
I love this one 🙂 I brush my hair in the shower with a wet brush to evenly spread conditioner or a hair mask, that way I remove knots and eliminate the need to brush again post-shower!
Tip #8: Get Moving!
You don't actually have to step foot into the gym, but there are skin perks to yoga and stretching. Stretching in the morning and boosting circulation, will send blood flowing toward your face, giving your skin that extra glow.
Tip #9: Facial Massages
Facial tools are everywhere right now, but there's nothing like you own fingers. If you've got puffy eyes, you could reach for an eye cream, or you could try giving yourself a facial massage instead! Use your fingers and press gently around your orbital bone, using outward motions. This will stimulate circulation and help to reduce inflammation.
Tip #10: Makeup Travel Tips
When I'm traveling, sometimes I'll forget things like eyeliner or an eyelash curler. Instead of immediately Googling the nearest Sephora, there are alternatives! I've figured them out! If you dip your eyeliner brush into mascara, it's actually a perfect dupe for liquid eyeliner. And, if you have a handy spoon laying around (who doesn't?), place it facing outward at the base of your lashline, pressing your index finger on your lashes against the edge of the spoon and with one flick rotation, your eyelashes are curled!
What are some of your best beauty tricks? Share them below!
SHOP THE POST

XOXO,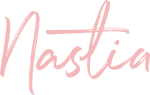 Nastia