I had so much fun working with my incredible team to create all of my looks for Tokyo. I wanted to weave my love of fashion into each broadcast, and every outfit was so meaningful to me. I received so many sweet and kind messages from you all about each look, and I can tell you I read each and every one. I thought it would be fun to choose a few outfits and find similar pieces that were available for purchase. Can't wait to see how you style them, too!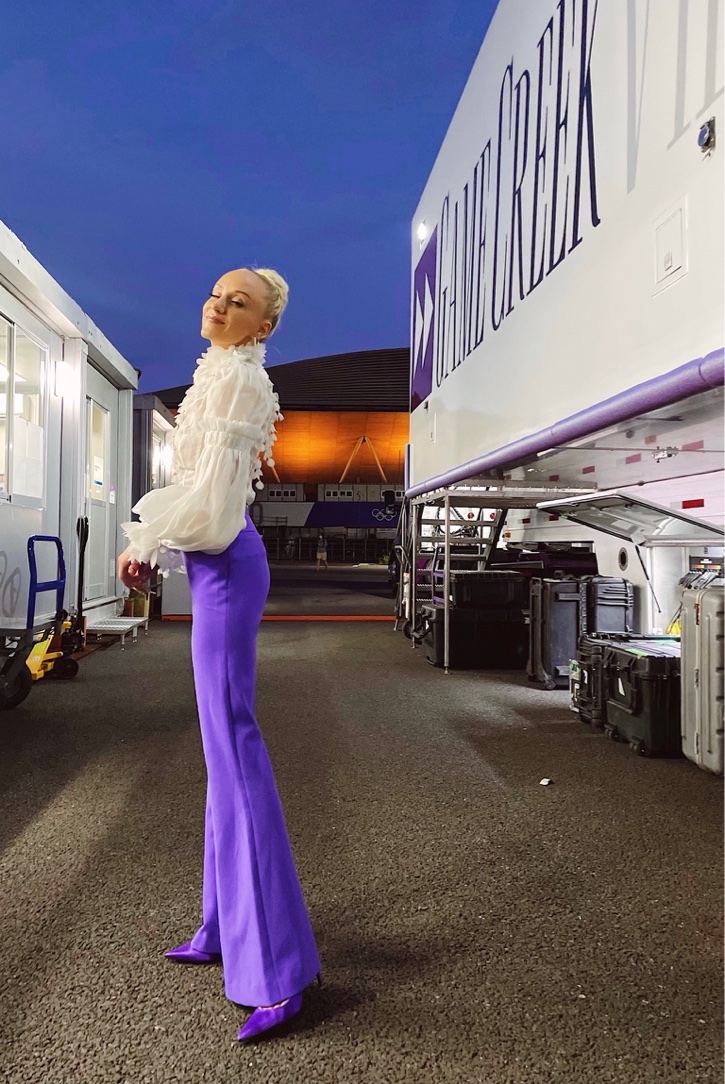 It was such an honor paying tribute to my mentor through this look. I love the ruffle detail of the top and the bright pop of color of the pant.
SHOP THIS LOOK

SHOP THIS LOOK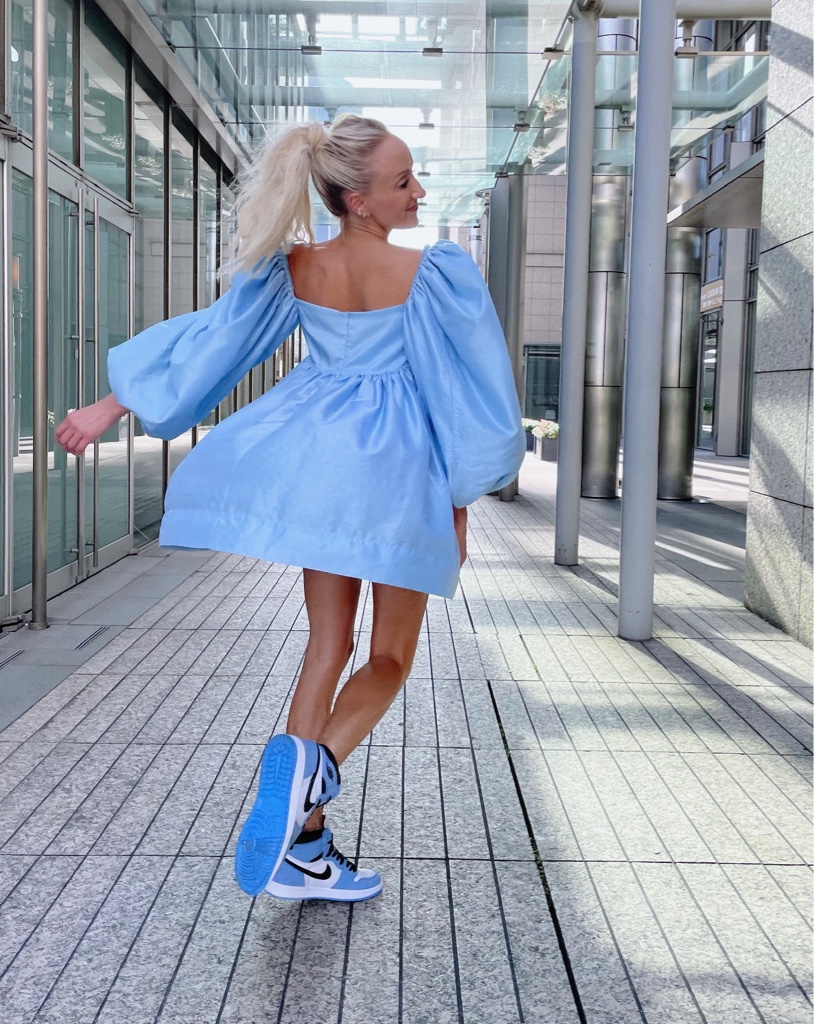 I love the dress and sneakers look, and after a long day of commentating, I didn't have to worry about being uncomfortable in heels.
SHOP THE LOOK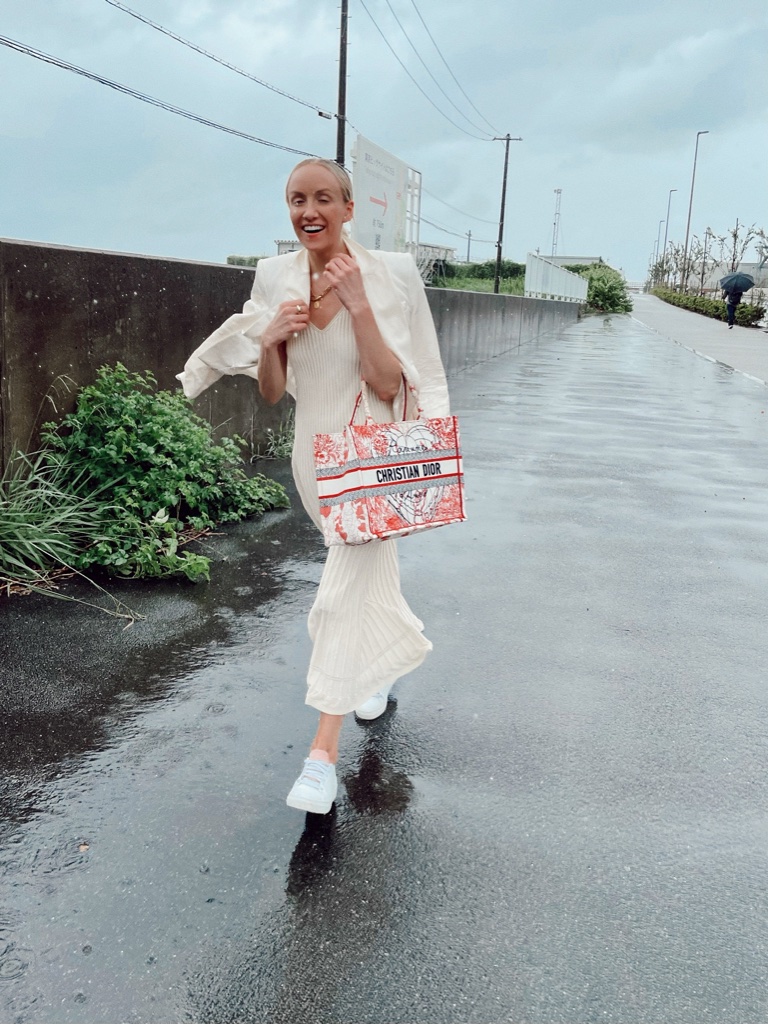 I loved this take on a white blazer with a twist of a more casual dress and sneaker. I loved adding the bag for a pop of color and print, too!
SHOP THE LOOK

Nastia