It feels like I'm ALWAYS on the road and this month was busy! If you've been following along, I just got back (fresh off the plane) from Abu Dhabi, which was such an amazing experience. We all know long flights and time changes take a toll on our bodies, so while I'm on the road, staying healthy is super important to me.
Sticking to good travel habits can be tricky, let's be real. There's not always time to get to a workout class and, if you're like me, you *love* a good Postmates moment. But, no matter where I'm traveling or how enticing ordering food can be, I always try to stick to these 5 "rules" (I say *try* because I'm only human).
Pack Snacks: Everyone loves snacks! I make sure to load my carry-on with healthy alternatives to plane food, especially for long flights. So instead of relying on bags of chips, I keep mixed nuts or protein bars on hand.
Hotel Room Workouts: I *need* to move my body once a day and 15 minutes is all I need to work up a sweat! In need of some inspiration? I've got your back 🙂 Here's my 15-minute hotel room workout that I love!
Keep a Routine: "Just because" isn't an excuse anymore! I'm always on the go, but that doesn't mean I can't keep my usual at-home routines. I love to start my day with two hard boiled eggs, hot water with lemon and Bulletproof coffee. So when I'm traveling, I'll just go to the local grocery store near me and load up my hotel fridge! And, just like that, there's no need for room service.
Stay Hydrated: This one is SO important. Water is key to helping your body recover from jet lag (even in-flight as well!), trust me your skin will thank you.
Take a Break: Wellness is such a big part of my life and, while traveling, it's always good to take a break when your body *needs* it, even if you're trying to push through to your next destination.
SHOP THE POST

XOXO,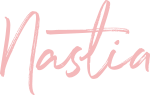 Nastia