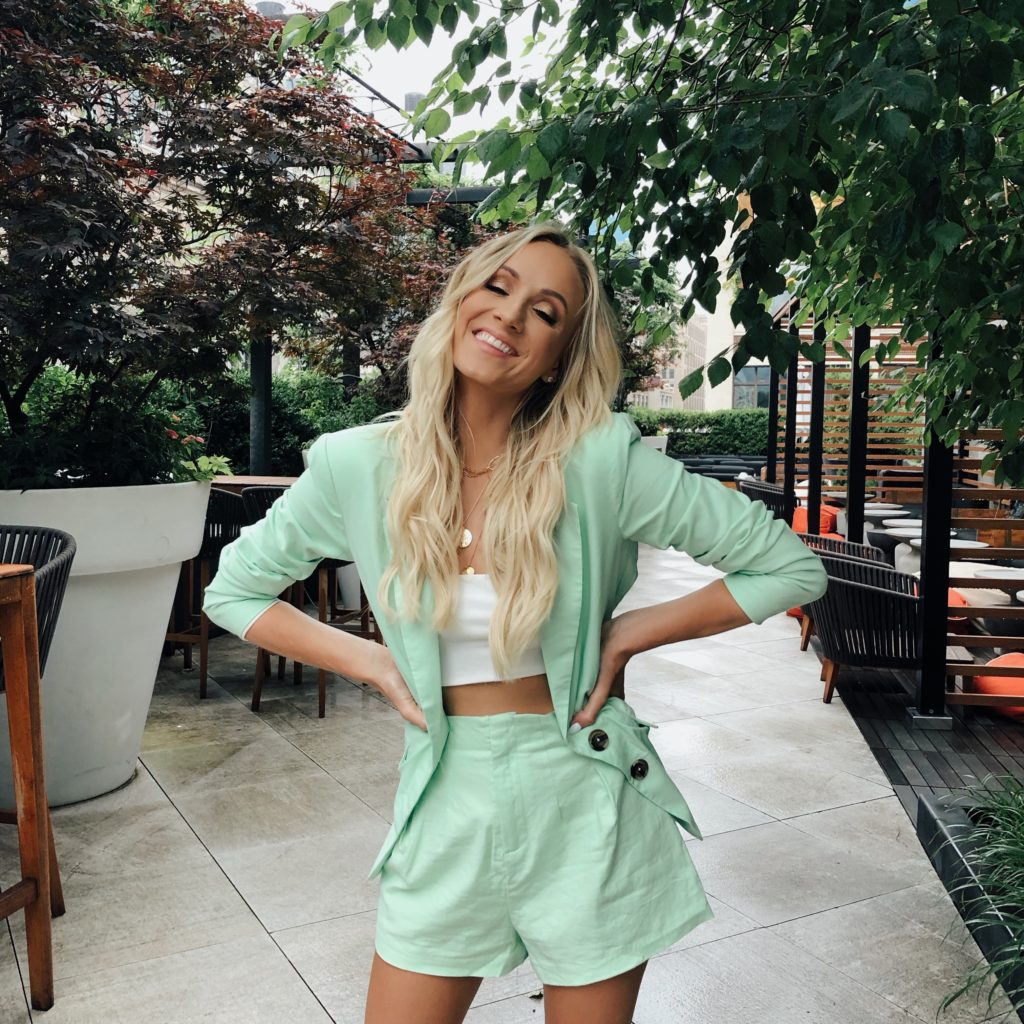 The shorts power suit is here this summer! It's a look that says, "Business meeting at 3 PM, pool party by 5 PM." Suiting isn't necessarily a traditional summer virtue. They weren't exactly designed with rising temperatures in mind. And, if a matching blazer and shorts feels out there, I'm here to tell you, it's actually a really practical combination. It's a full look, one that doesn't skimp on comfort or style and it has built-in temperature control–yes, that's right! Just take off the blazer when you feel too warm.
I'm seriously feeling this look for summer, so here are my five "business but make it fashion" short suits I'm loving at the moment. Keep scrolling for the ultimate mix of business and fun!
1. Song of Style x Revolve Set (Lilac)

2. Camila Coelho x Revolve Set



5. Song of Style x Revolve Set (Cream)

Are you loving this trend as much as I am for summer? Leave your thoughts in the comments below.
Nastia