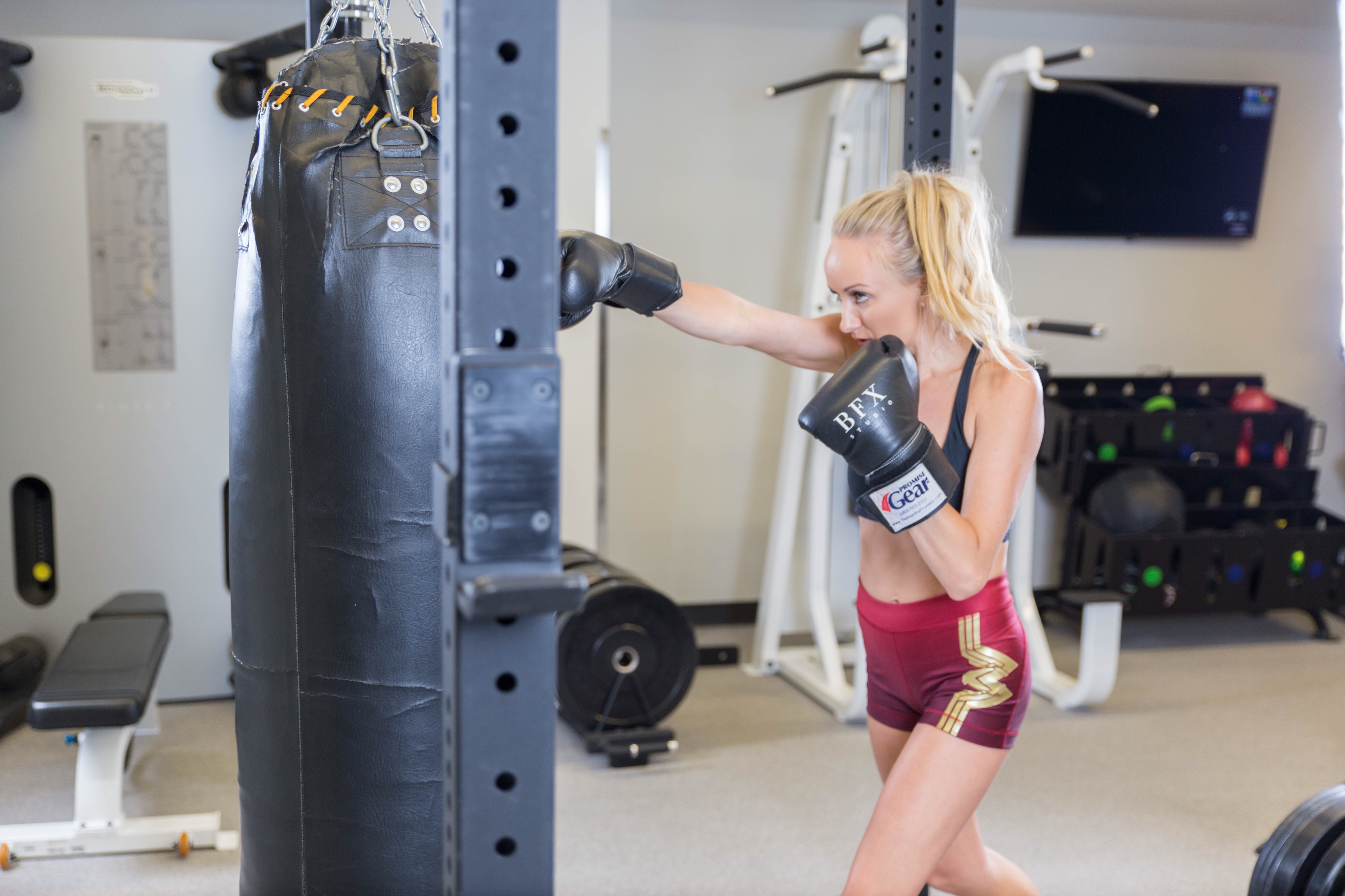 All photos by Nick Cosky at Boston Sports Club
Before I give you my workout of the week, I wanted to talk about something that has been on my mind. Women (including myself) often get criticized for their shape. Words like skinny, fat, overweight, thin, too muscular, heavy, this list goes on… But the truth is, every single woman is a WONDER WOMAN, no matter what shape or size you are. So my wish for you all today, this week and forever is to get dressed every morning, look at yourself in the mirror and smile. Tell yourself how proud you are of your body… and if you're not proud or happy right in this moment, I challenge you to think about ONE thing you ARE proud and happy about in your life. I guarantee you that you can think of one thing 🙂 PS how freaking awesome is this #WonderWoman gear by Under Armour?! Make sure you grab it now, before it sells out. I'm sure it's going to be a hot item for all your fierce, strong women out there!
Warm Up: Foam Roll (I personally love to foam roll before workouts. I did it while I was training for the Olympics, and it's something I still continue to do now)
Part One: 3 rounds
-Ropes: 30 alternating slams followed by 15 double slams
-Plank: Single leg lifts, 10 each side
-Run: 0.4 miles (first round), 0.3 miles, 0.2 miles (try to increase your speed and incline each round. I do my first set at 1% incline and 7.0, followed by 3% incline at 8.0, and finished with 5% incline at 9.0. BUT, make sure to run at your own pace!)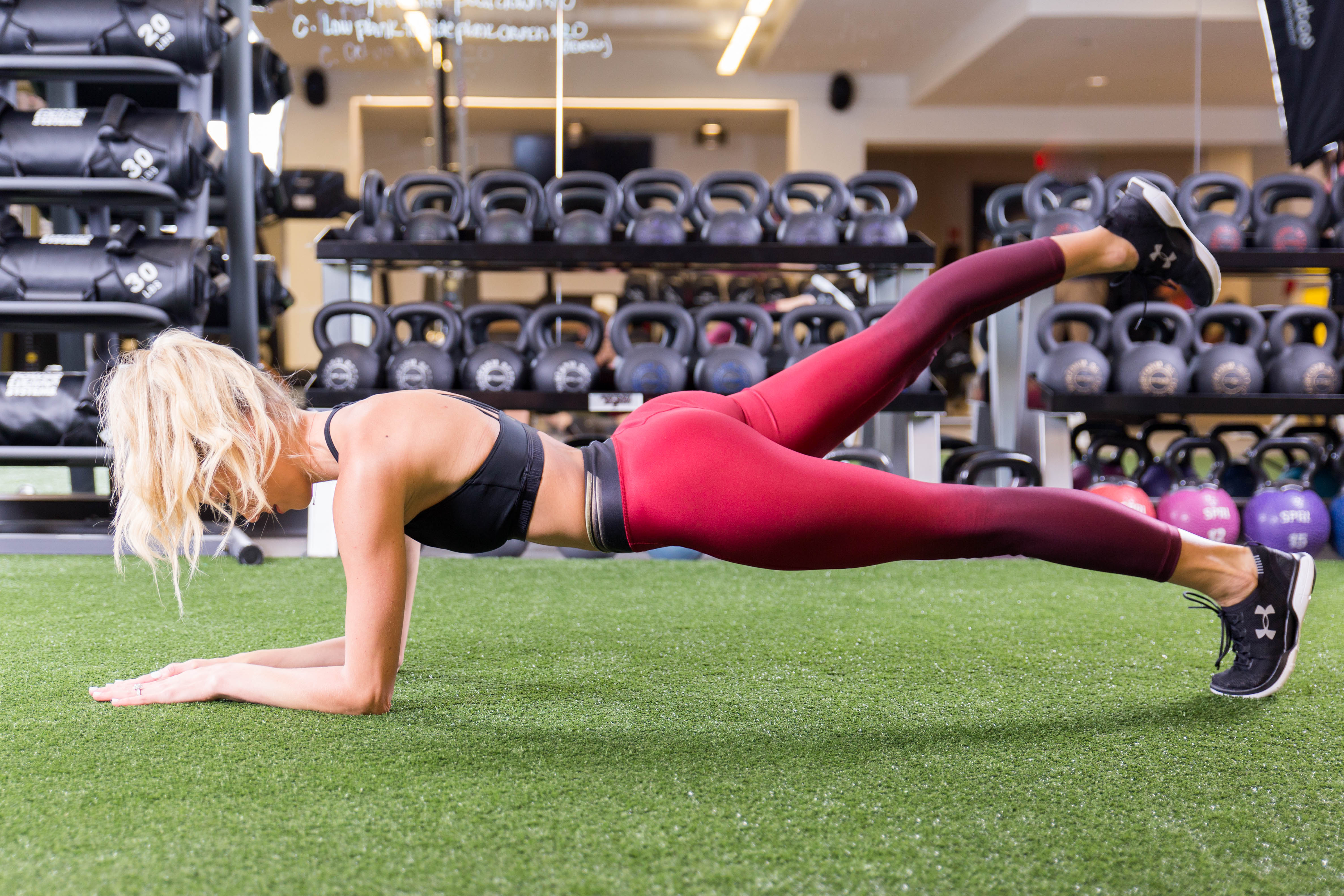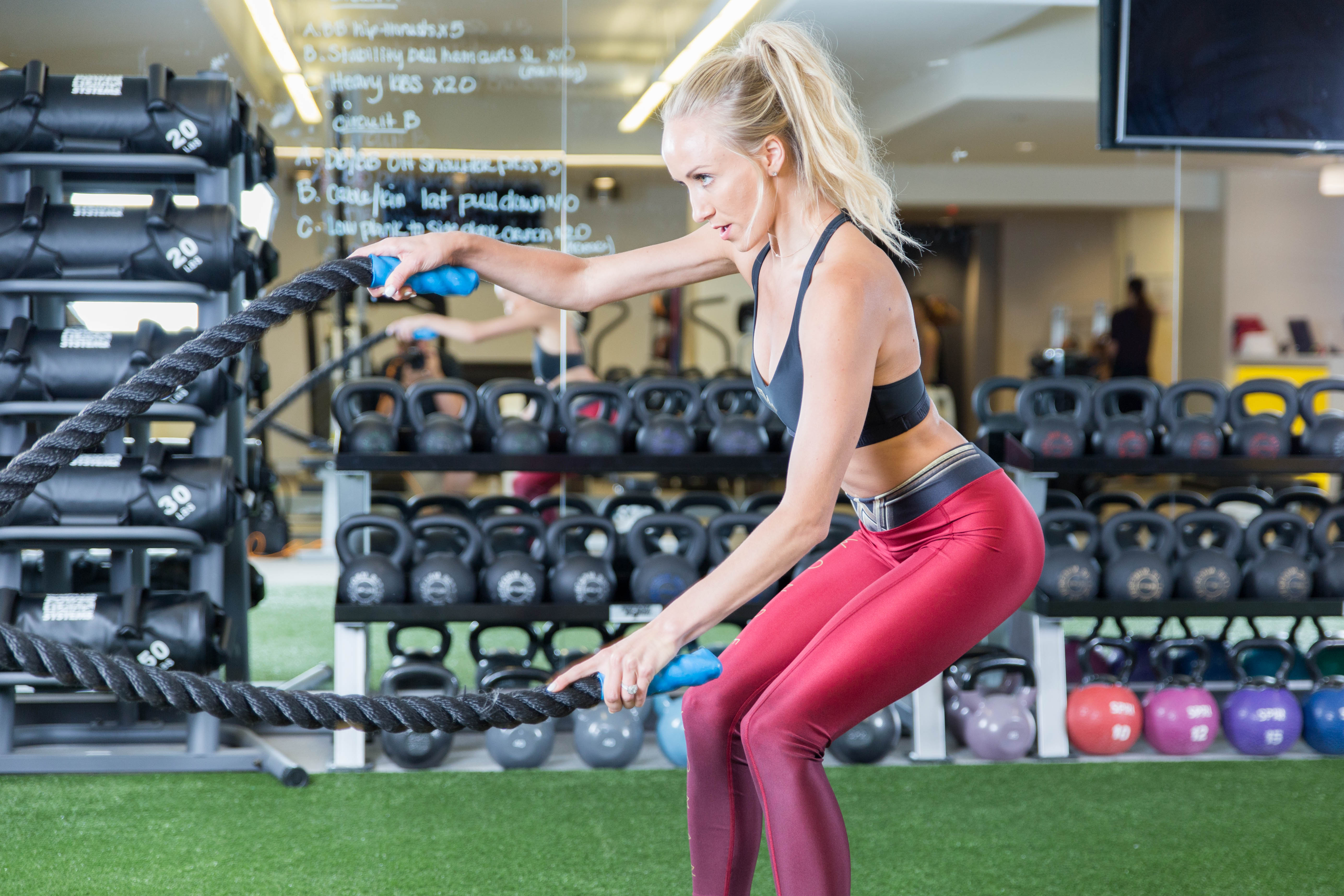 Part Two: 3 rounds
-Dumbbell Thruster 10
-Side plank dips 10 each side
-Split squat jumps, holding weight 20 total (10 each side)
-Lateral Lunge with a press, hold a weight 10 each side
-Box jumps 10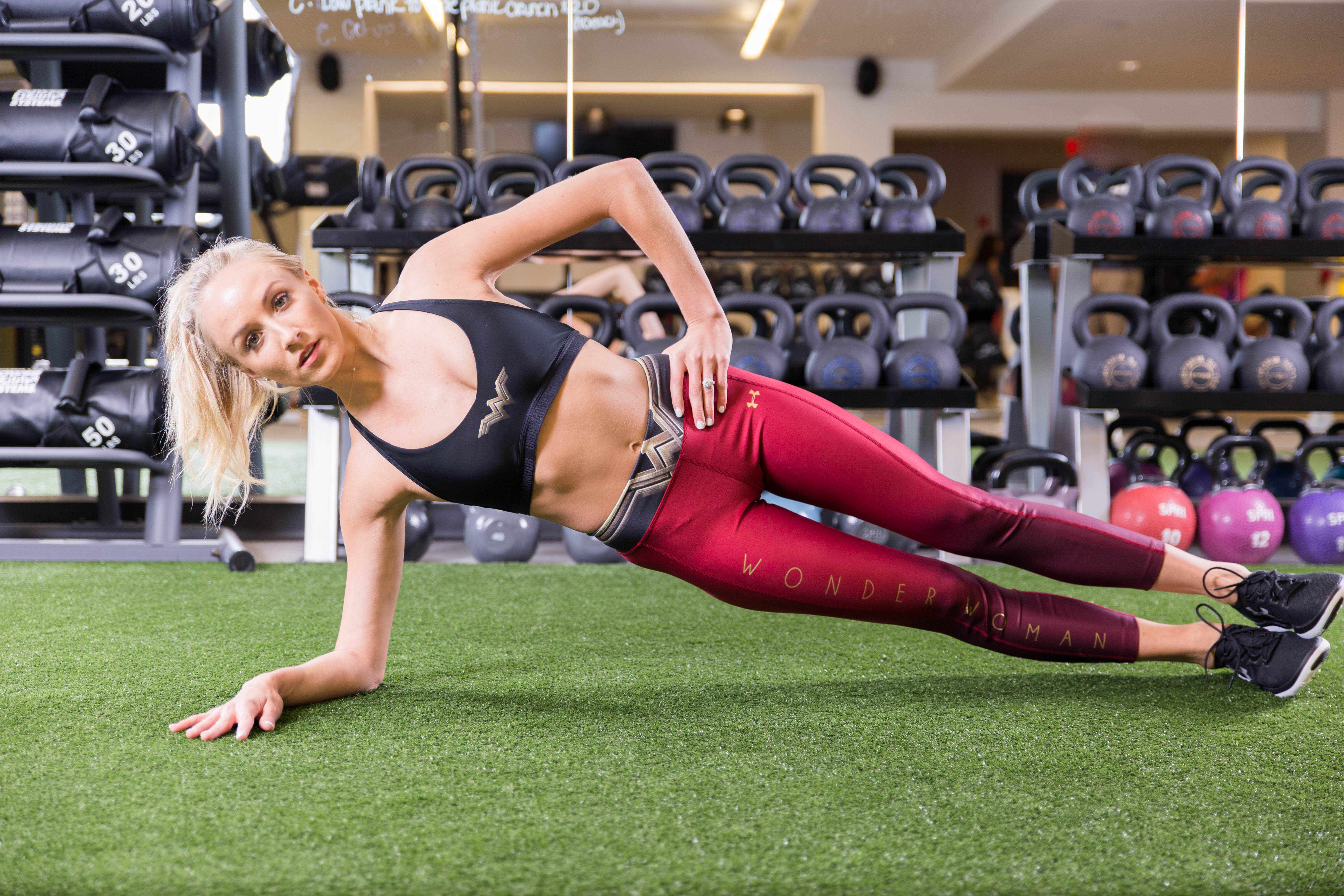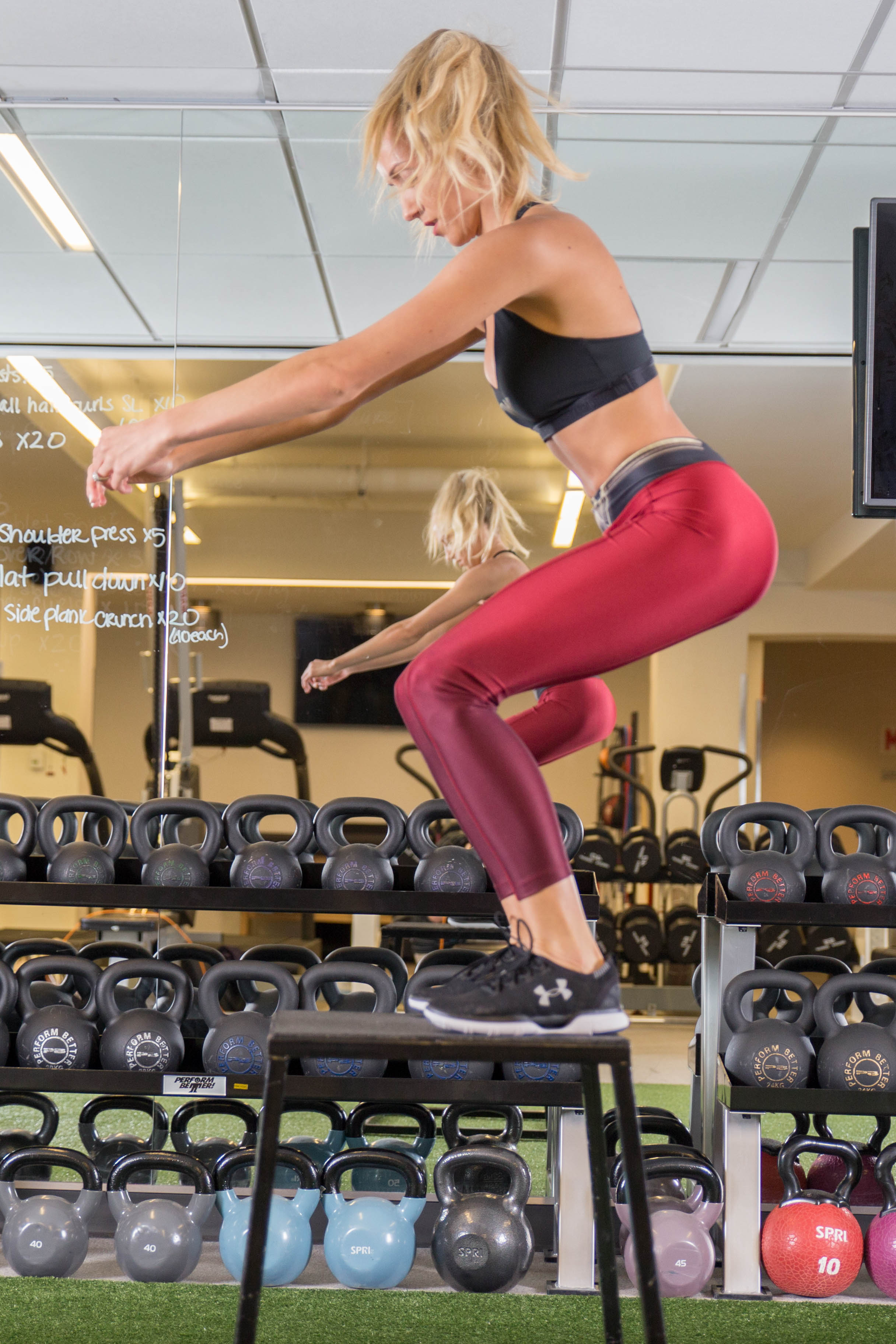 Let me know in the comments below what you think of this workout and if you think I should continue posting my workouts!
Nastia