Lately I've been making a habit out of preparing breakfast in the morning to have a few moments to myself before I start the day. I've been really into creating healthy and beautiful smoothie bowls (and probably taking too much time decorating them). I wanted to share one of my favorite smoothie bowl recipes with you: a strawberry-avocado-protein blend that I sprinkled with all sorts of good-for-you toppings! With tons of good protein (a mushroom-pea protein blend), healthy fats (from the avocado), amino acids (from the bee pollen), and energizing carbs (from the fruit), this is a perfect first meal of the day, starting you off on the right foot with wholesome, clean ingredients.
Bowl Ingredients:
1 handful frozen strawberries
1 frozen banana
1/2 ripe avocado
1/2 cup coconut water (you can sub with maple water for a lower sugar alternative)
Toppings:
2-3 fresh strawberries
1/2 fresh banana
1/4 cup fresh blueberries
1/2 TBS bee pollen
1/4 cup granola of your choice
Optional: coconut flakes
The Method:
Blend all bowl ingredients in a blender on lower speed, moving gradually to high speed until creamy. Pro tip: add your liquid first, then your frozen items, then your fresh items; it will blend faster and easier this way!
Slice a few strawberries and the half banana. Line your bowl with your toppings in the most aesthetically pleasing, Instagrammable way. At this point, I would advise a photograph. Pics or it didn't happen.
That's it! Eat immediately (or keep the blended mixture in your freezer for up to 1 day).
SHOP THE STORY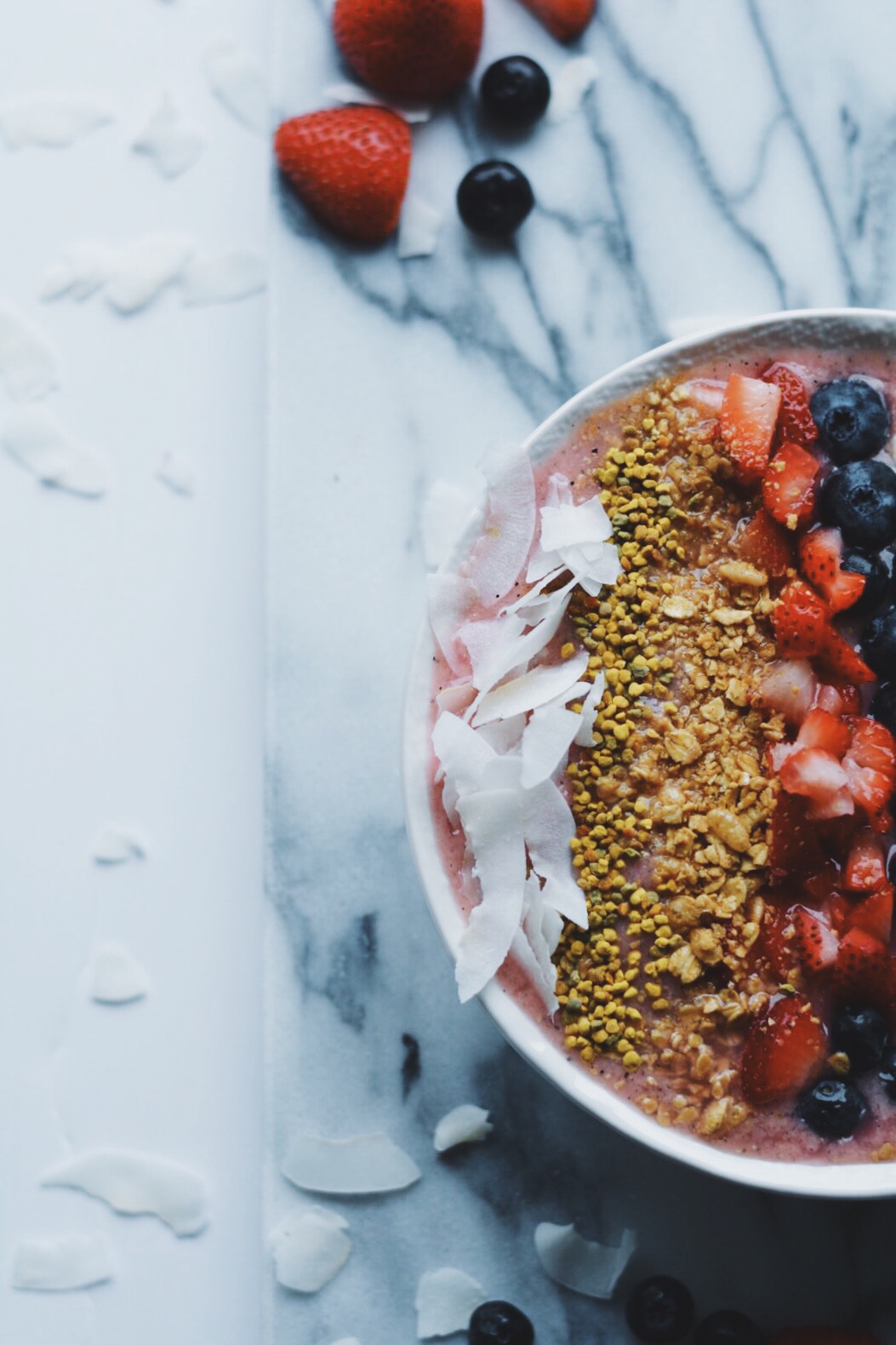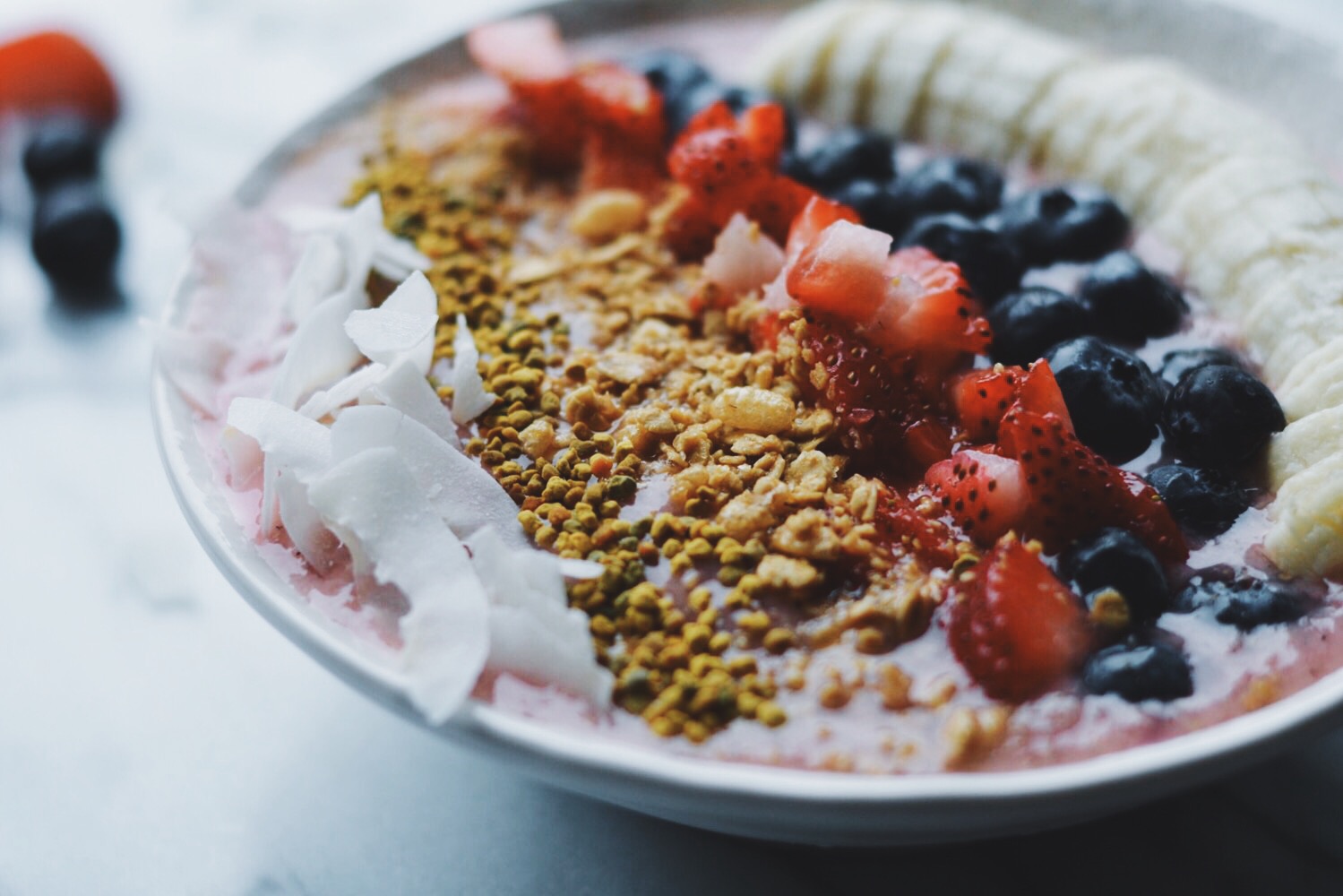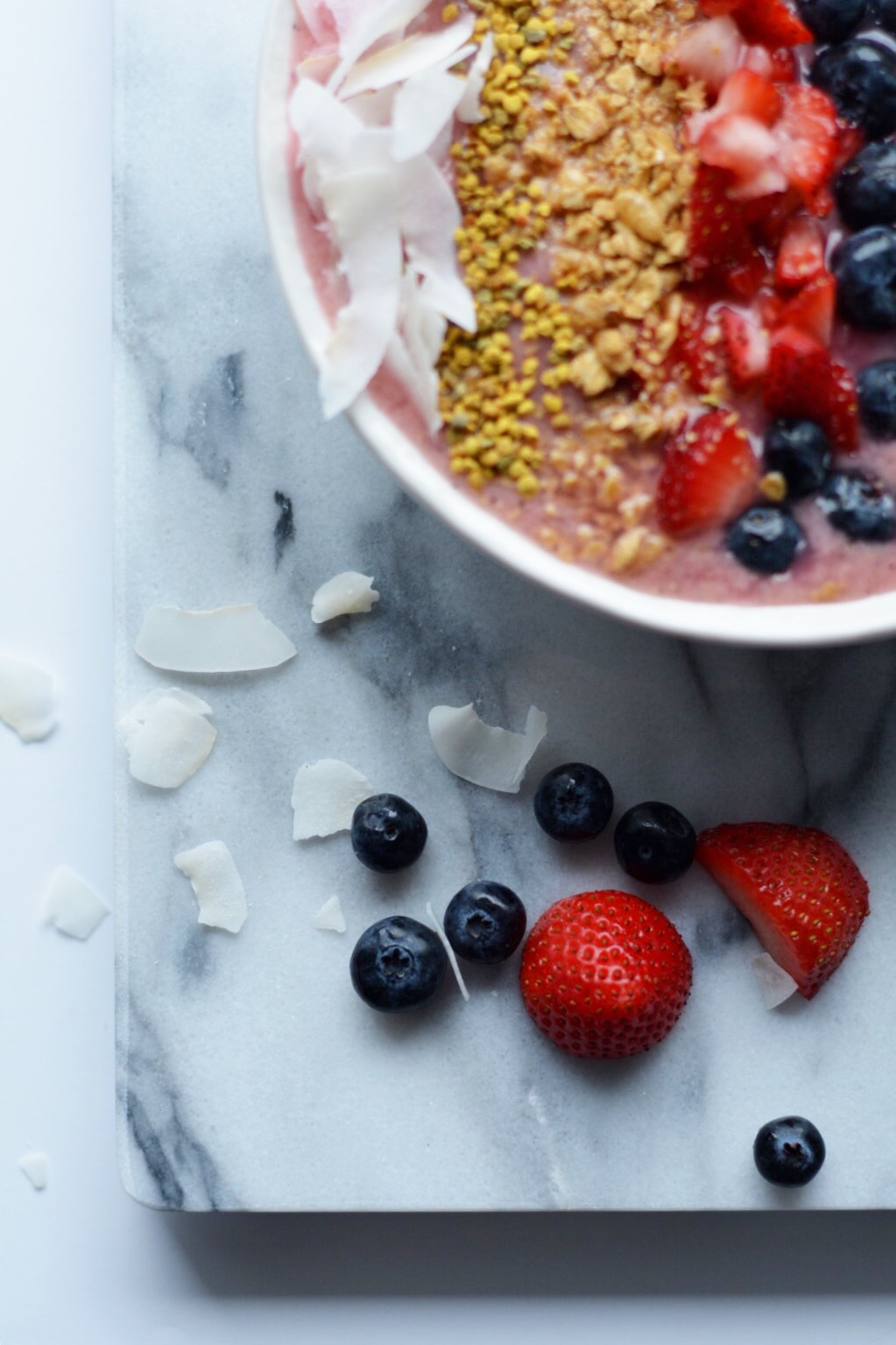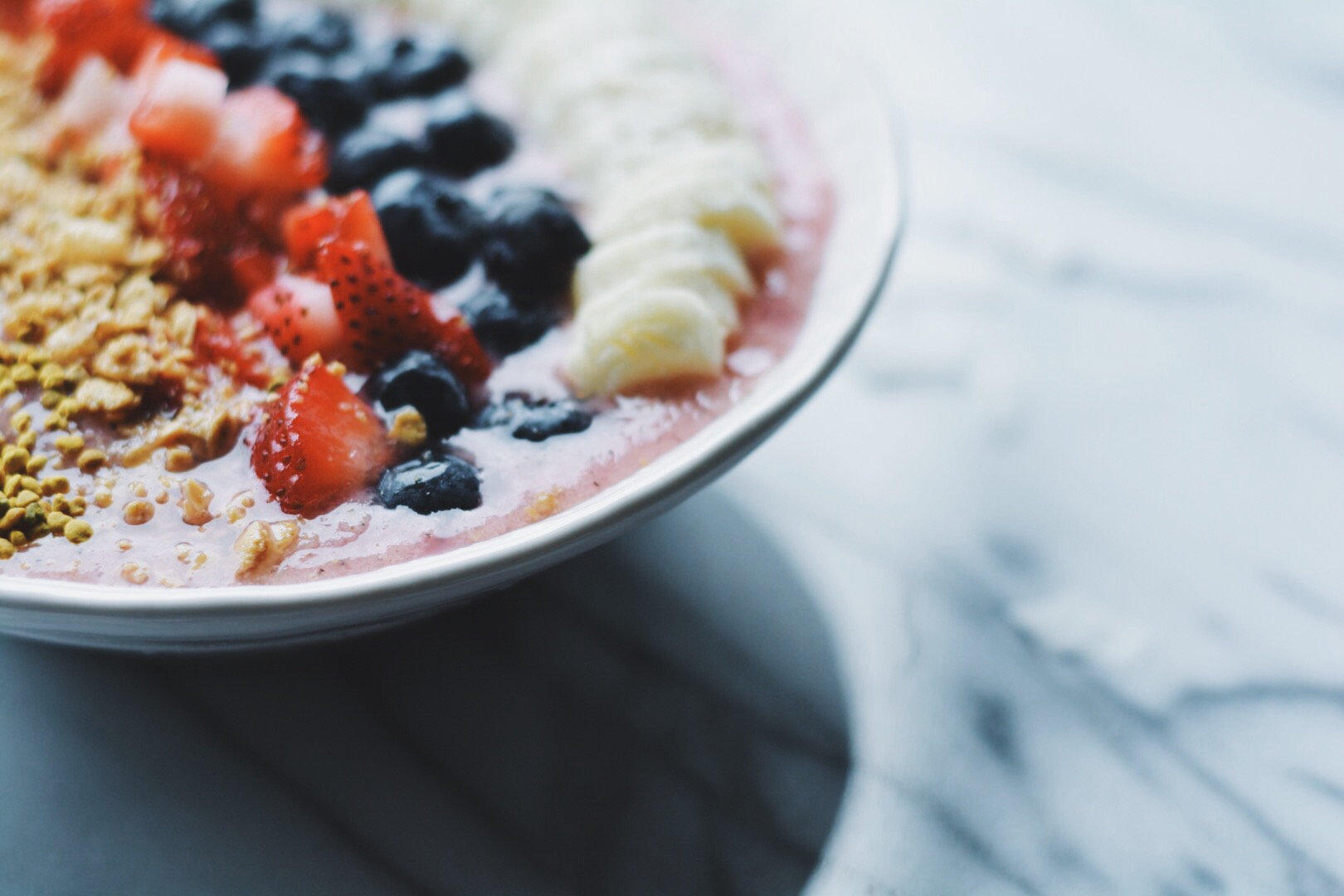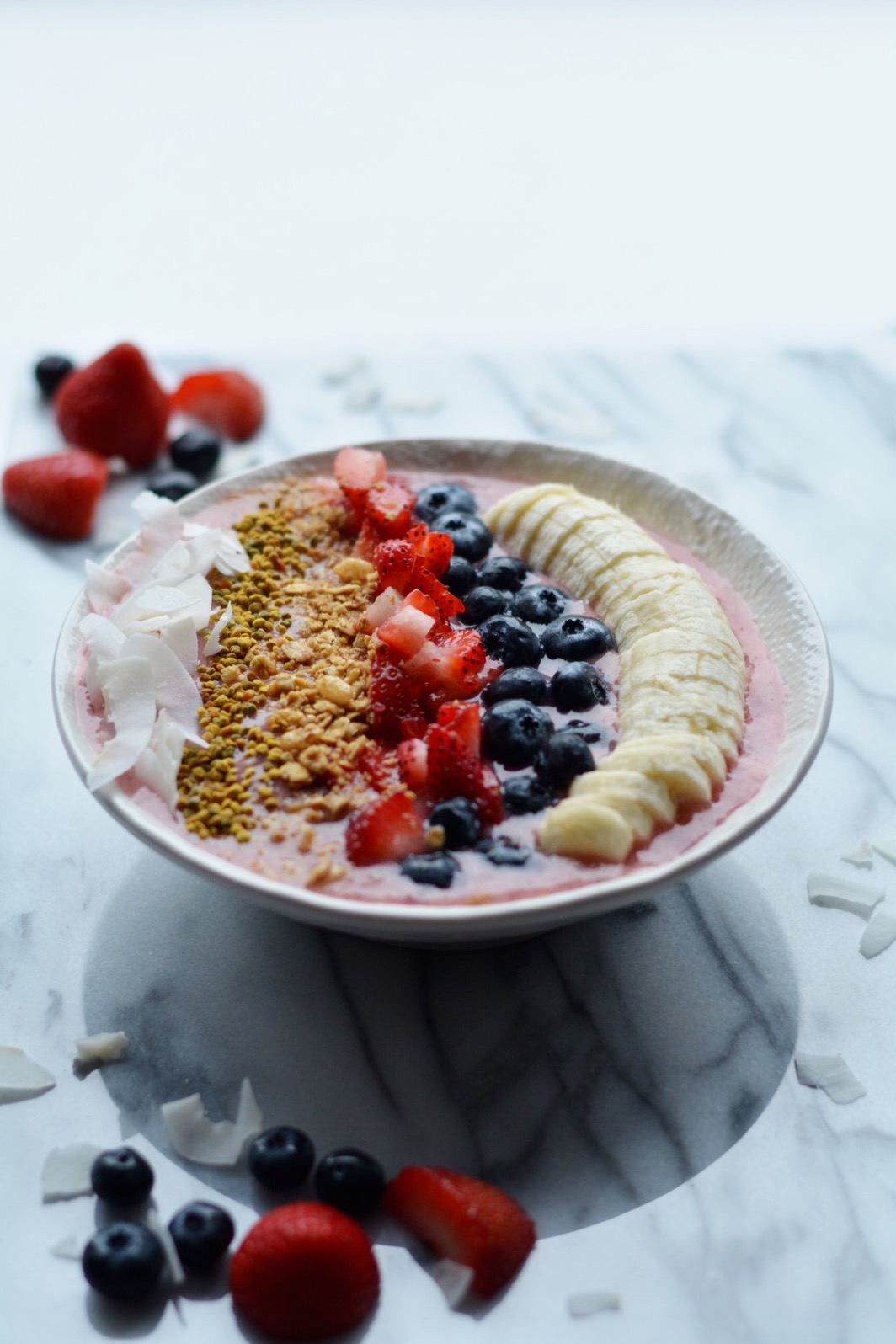 Photography: Smith + Saint
xoxo,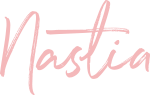 Nastia