Everything is finally coming together! So many of you guys have followed along my home decor process and I've been loving sharing everything along the way. One of the most requested rooms to walk through was my pantry. While I have everything saved on my "Home" highlight on IG, there are a few favorites that I think everyone should know about.
The pantry is one of the first parts of the kitchen to get cluttered and messy! Cue…Ashley @done.neatly! She SAVED me and is such an organizational queen that I had to share some of my favorite products from my pantry that she introduced me to! Keep scrolling for all the organization inspo you need to tackle your space.
#1 BASKETS
I'm a firm believer that baskets warm up any space they're in! They're the perfect size for storing snacks or anything you'd want to hide from plain view. I like to categorize and label them depending on what's inside so you always know where things are stored!
#2 LABELS/DECALS
These are an organization project must-have. They make every space look so chic and add so much personality to the room! These decals come in so many different fonts to match your interior aesthetic and are the perfect finishing touch!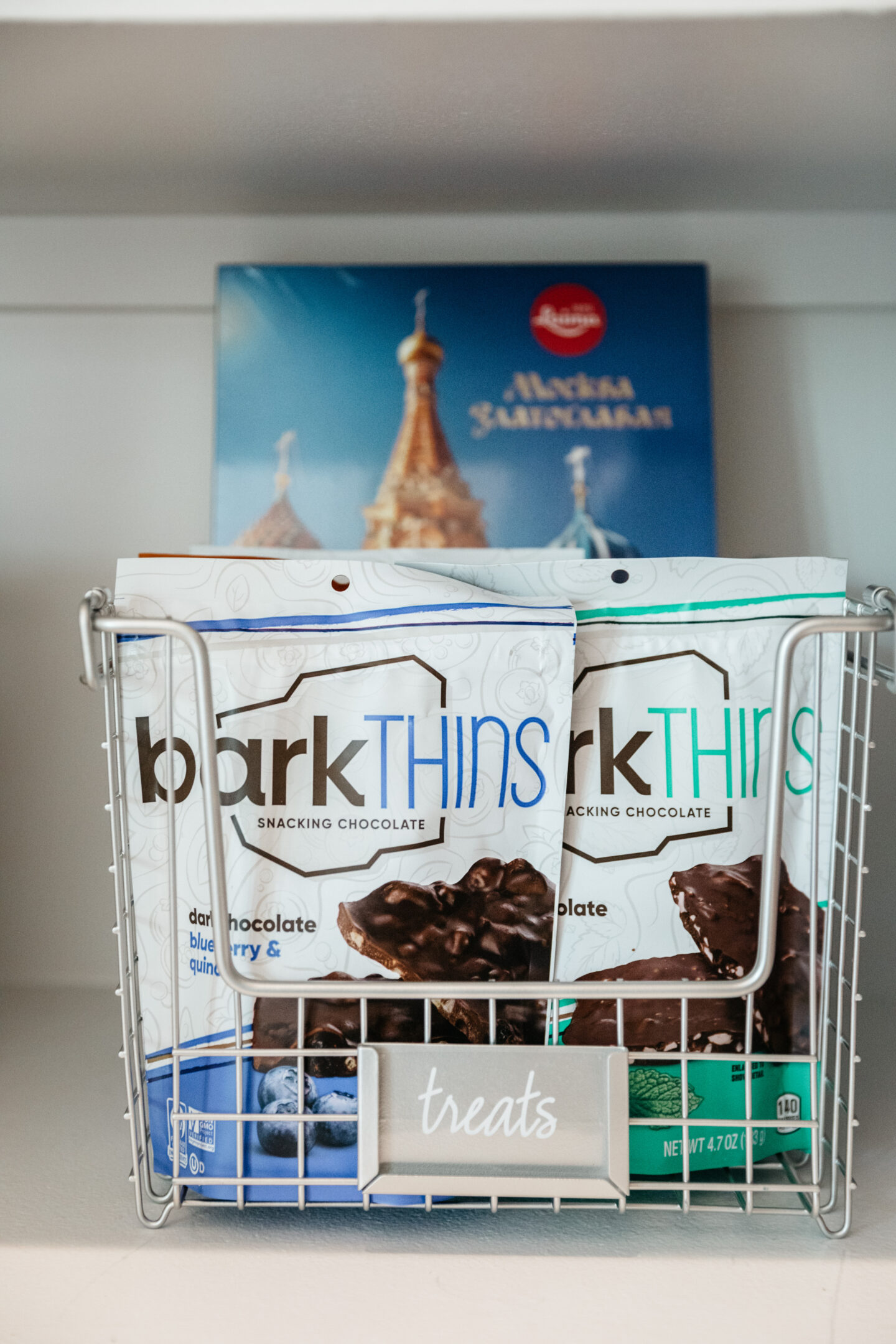 #3 GLASS JARS
These are my favorite for any dry snacks or ingredients that I can store in a more aesthetically pleasing way! You can empty flour, cereal, even cookies! They come in so many different sizes and look gorgeous when lined up next to each other. Definitely a must have!
#4 LAZY SUSANS
Learning so many things about home organization! Lazy susans are those spinning wheel platforms that have different compartments for storage! These are so great for storing snacks and spices and make it so easy to see everything you have stored because they move. So convenient!
#5 PULL OUT SHELVES
I didn't end up going this route for this space, but I've seen these shelves and love how functional they are! You can basically use any existing shelf in your pantry or closet and screw in a drawer so it's easier to pull out the shelf and see everything you have stored. These are perfect for transforming any space and adding more storage!
Shop The Post

What are some of your favorite products to organize a space? Share in the comments below!
XOXO,
Nastia