This might be the best trend of all time—the teddy bear coat! I'm starting to see these fuzzy + furry coats all over my Instagram feed as Fall sets in and they couldn't be any cuter. Made from faux shearling or fleece, they are literally like wearing your beloved teddy bear around your shoulders and out of the house. There are so many different styles, from cropped jackets to ankle lengths, collared, or collarless, there is bound to be one that fits your personal style!
One style I love is this I.AM.GIA red fleece coat. The color is so bold and adds a little extra something to a plain black outfit. I also just bought this fun cropped jacket by Tibi in this gorgeous lavender shade and I have worn it with everything; seriously, I can't take it off!
To me, the teddy coats have a way of making an outfit look instantly on-trend, plus the added bonus of being conveniently warmer! They are extremely versatile with how you style them, from day to play, or workout to drinks. It's the kind of coat that makes someone stop you in the street to ask where you got it! I think they also allow the chance to have fun with fashion and buy a color like red or purple to play with in your wardrobe. After all, fashion is all about dressing for YOU and having fun experimenting with style. I pulled 5 favorites styles below for you guys + some links to others!
MY FAVORITE TEDDY COATS:
SHOP THE POST:

XOXO,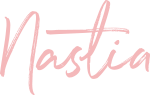 Nastia