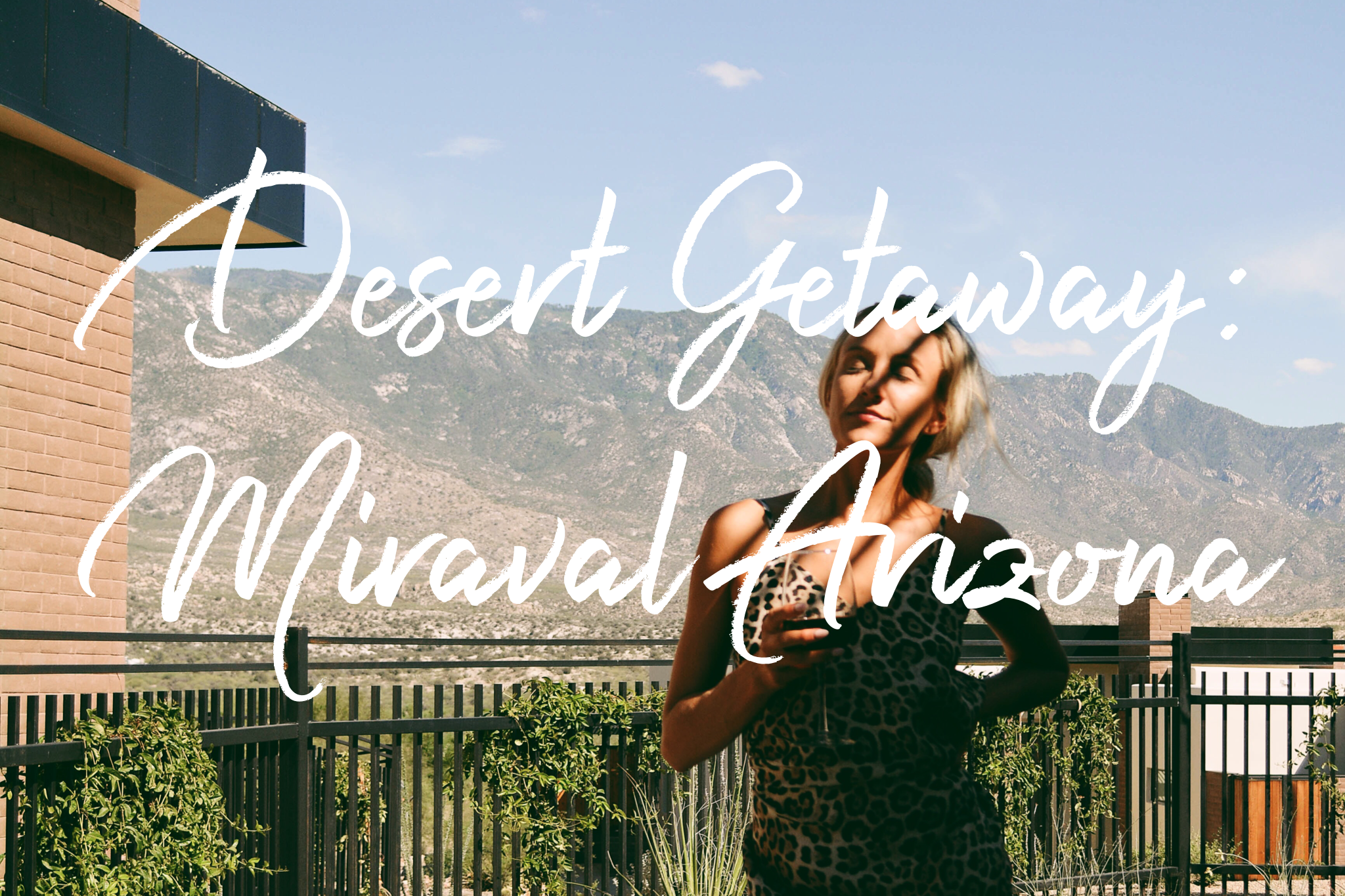 As you may have seen on the 'gram, I went to Miraval in Arizona this past weekend for a little getaway! It's been a busy couple of months and I was craving a vacation to relax, unwind, and unplug (sort of). Miraval was just the place I had in mind. Beyond its breathtaking views and unbelievable accommodations, Miraval is truly a place to go if you need to disconnect from the rest of the world and reconnect with yourself. There are endless spa treatments, outdoor activities (including a moonlight zip line course), workout classes, nutrition courses, photography lessons, and so much more.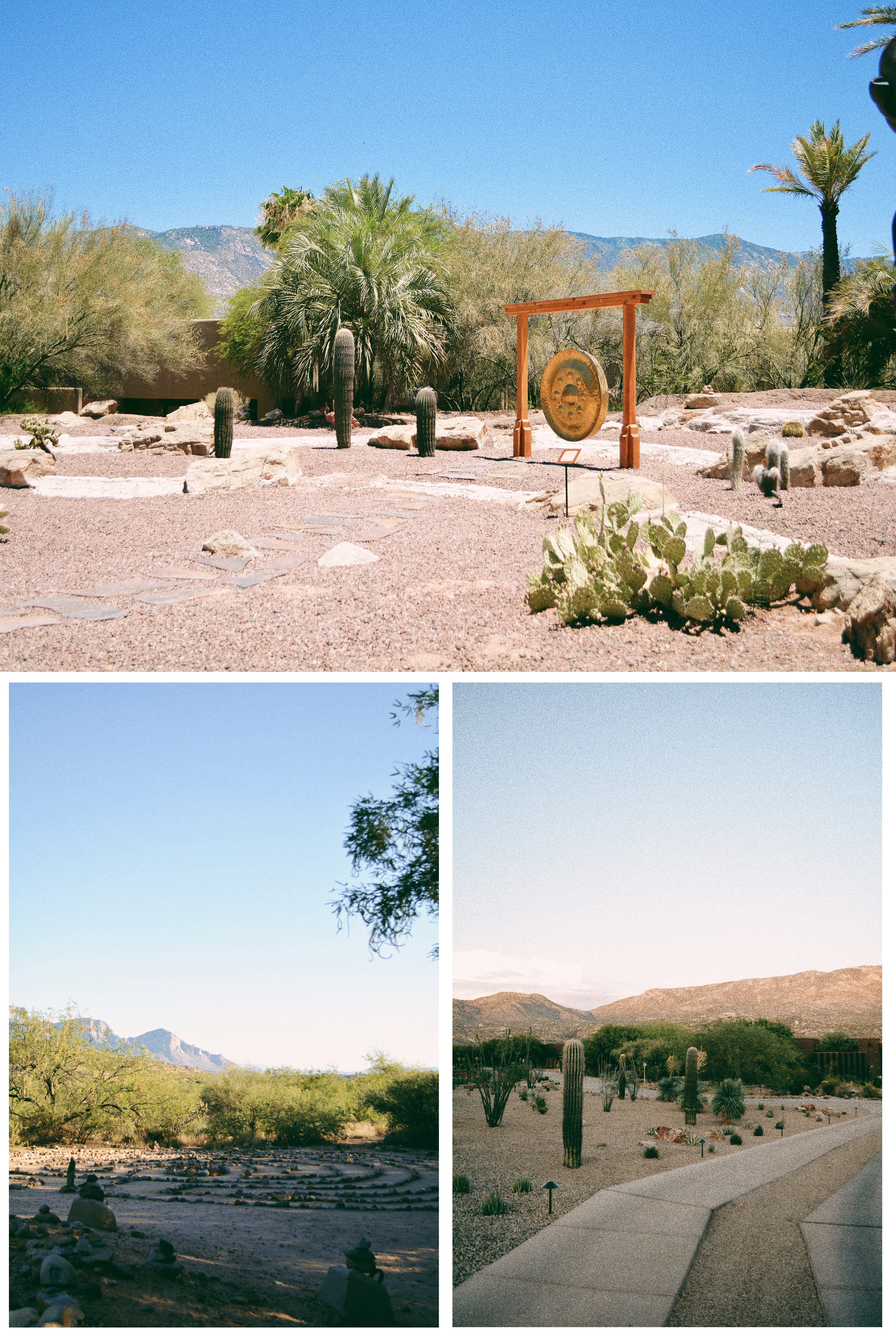 One of the activities I did was called Purple Sage Equine Meditation where we mediated with horses!! I've been trying to make meditation a part of my daily routine but, admittedly, it's been really hard. Every time I sit down to do it, my mind starts to wander and I think of all the things I could or should be doing. Not exactly ideal for meditating! This class taught me that you can meditate in different ways and it takes time to "master" it.  Although you may have thoughts that come in and out, only pay close attention to the ones that keep occurring. You may be wondering how the horses came into play. No, we were not on them, but we stood next to them and mediated with them. It was such an amazing experience, and it gave me the courage to try and mediate a little each day and not be too hard on myself if it didn't go according to plan.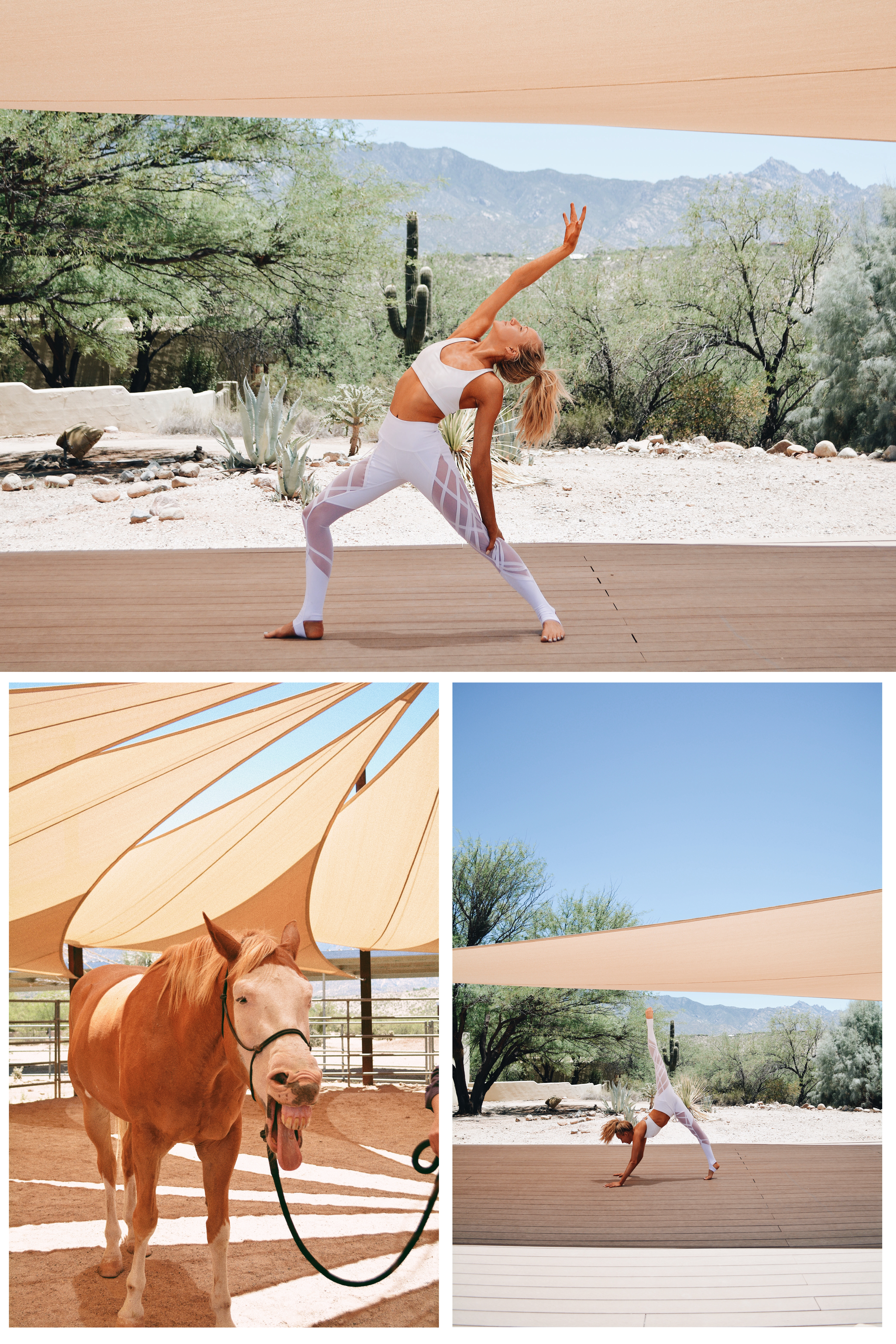 If you go to Miraval, do yourself a favor and treat yourself to The Retreat. It is the most luxurious villa with a full kitchen, living room space, an outdoor shower, a hot tub, and its own pool overlooking the mountains! This two bedroom villa was straight out of an MTV Cribs episode; I mean, we actually wanted to film a mini "Welcome To My Crib" video! This was seriously the cherry on top of our trip and we couldn't have asked for a better place to relax! It's funny how a little time away from work and your phone can really get the creative juices flowing.  Not only am I well rested, but I'm also am feeling extremely inspired and ready to hit the ground running in my work life. I can't wait to go back!
Scroll through my photo diary below and shop my desert retreat essentials at the bottom of this post!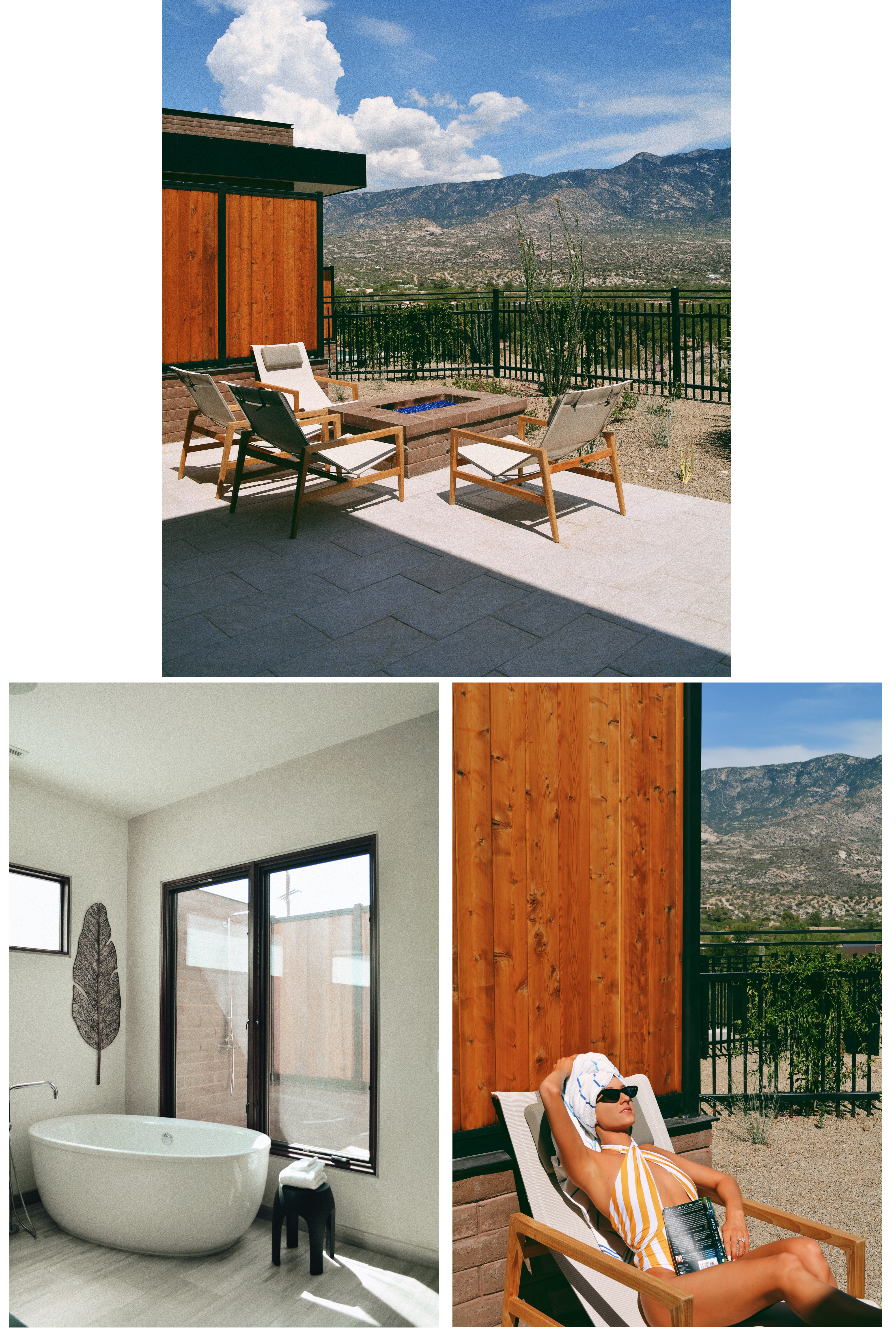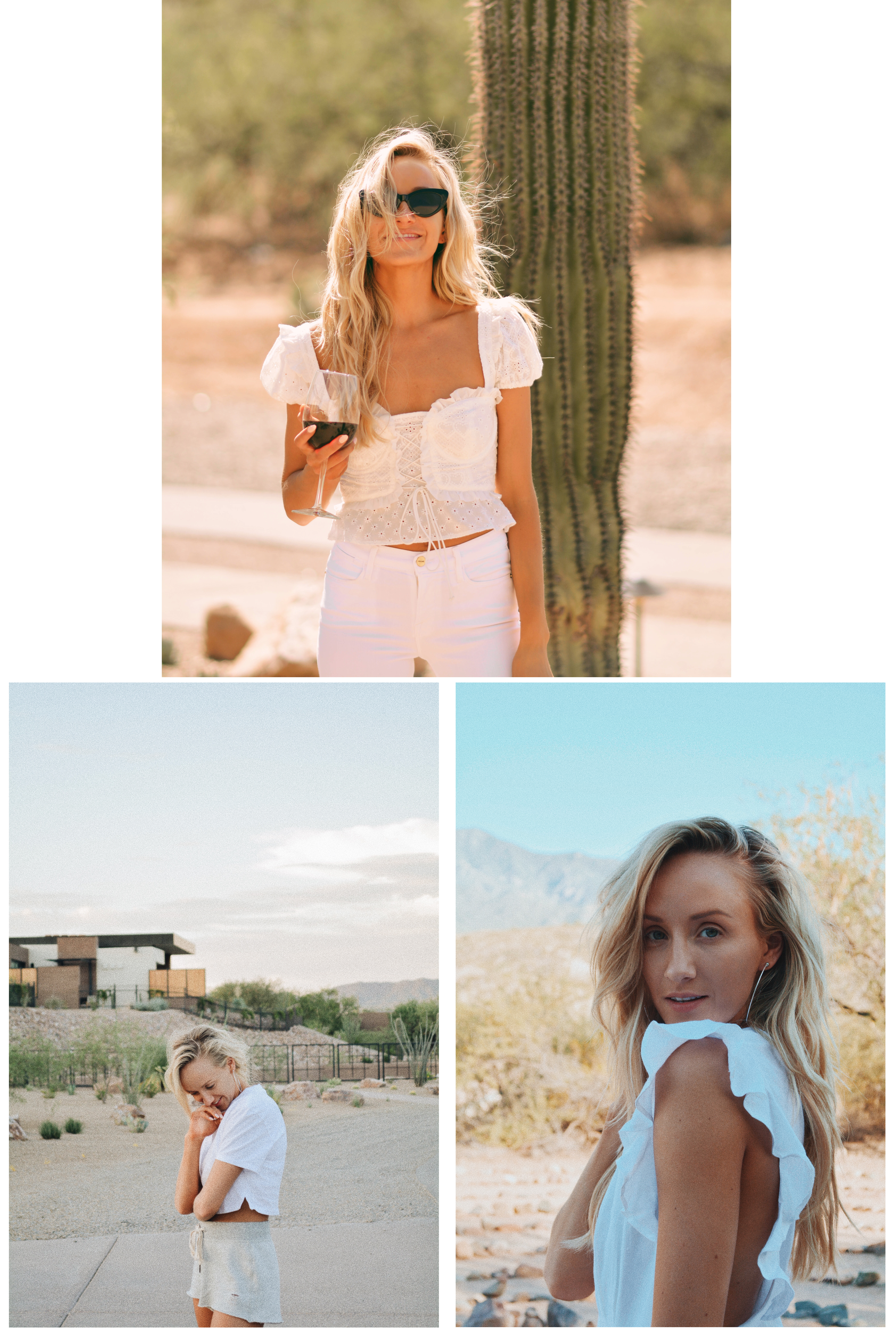 SHOP THE POST

xoxo,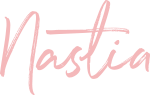 Nastia