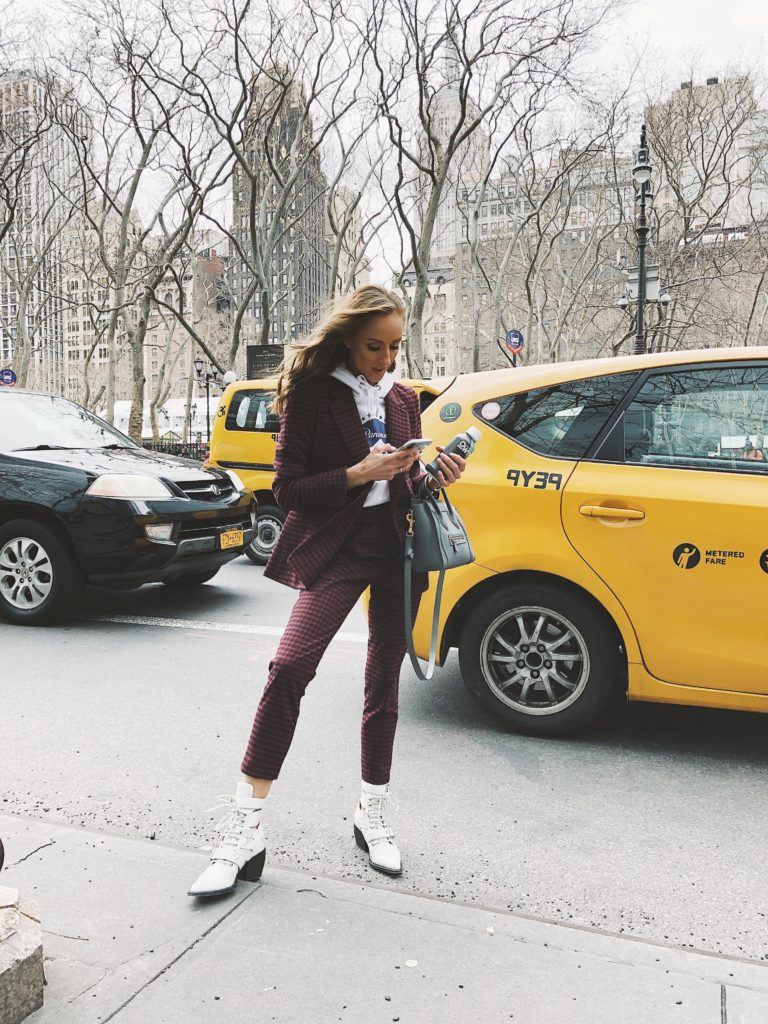 We all have one in our closet and we know to break it out when we have important boss lady things to attend to. I'm talking about our trusted blazer! There is nothing quite as easy as tossing on a blazer when you have to look business ready, but sometimes you want to put your personal styling touch to it and make it your own look! So I have some styling tips for you guys to try out!
If I want a sporty look, my favorite trick is to throw a hoodie under the blazer! If it's a matching suit, I always say pick a hoodie with the matching main color, whether that be gray or navy! Make sure it's not too bulky, you'll want something thin to layer like this hoodie! For a foolproof look, Veronica Beard has the best built-in hoodie blazers that will never look bulky because of her signature no-sleeve vest!
I also love to play with different types of collars under a blazer, like a turtleneck or classic men's shirt. I layer on necklaces (statement or fine gold ones!) on top of the neckline to make it my own look. You can also add in a neck scarf here and tie it snug around your neck so the colors + patterns show!
My other foolproof styling tip is to add a belt to a blazer. Anytime you define your waist, it's always more flattering and feminine. It all depends on the print and fit of the blazer, as far as what width of a belt to use! If it's a longer blazer, I like to use wide belts like this one, if it's shorter, a thin belt like this works perfectly. I've also been really into these silver jewled belts or one with extra buckles like this, for something a little different!
Lastly, you can never go wrong with a basic crew neck tee under a blazer—it's classic, it's casual yet chic, and it's timeless. I love when a tee also says something cute on it to give it some personality, and my favorite place to shop for graphic t-shirts is Shopbop.
SHOP THE POST

XOXO,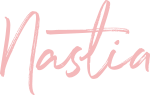 Nastia