When I was ten, I created a vision board that included the Olympic Rings and some of my heroes in the sport — along with puppies, lip gloss tubes, and maybe a photo or two of *NSYNC.
I looked at that vision board every single day. I thought about my heroes and what it took to get them to the Olympics, and I honed in on that vision. As the years passed, my yearly vision boards got more singular: a gold medal, a drawing of me on the podium in Beijing that someone had drawn and sent to me, the words "All Around Champion." I truly, deeply believe in the power of visualization. Oprah once said, "If you can see it and believe it, it's a lot easier to achieve it." I used to visualize my routines step-by-step with my eyes closed before I would walk onto the competition floor. They were in my bones. And that power to believe started with creating and looking at my vision board; walking by it each day and reciting mantras to myself like, "You can do that," and "You're born for this."
Now, all these years later, I still create vision boards—with adjusted priorities. If you believe in the power of visualization and manifestation (with hard work attached), keep reading to learn how I create my vision boards.
1. Start at the beginning of the year.
I know it's cliché, but it's always good to have a starting point and ending point to look back on things. Yearly vision boards give you a chance to reflect on the previous year and set goals for the year ahead.

2. Create your categories.
Usually, my vision boards consist of (1) personal, (2) professional, (3) family, (4) health/wellness, and (5) charitable categories. Write down whatever resonates with you, and those categories will serve as the beacons for your board.

3. Grab your magazines or get on Pinterest and start boarding!
You can either create a physical (my preference) or digital vision board. I personally love to scoop up a ton of magazines and cut out images and words that resonate with my beacons. If you're more of a digital person, I'd suggest creating your vision board in Google Slides and searching for things on Pinterest. The latter approach requires you to be a bit more intentional with your boarding—i.e., you have to know what you're looking for a bit more. If one of your health/wellness goals is to be more conscious of the quality of foods you're putting into your body, you can search "fruits and vegetables" for instance. Once you find an inspiring image, add it to your board! The magazine approach is a bit more go-with-the-flow. You might see something that sparks an idea or goal you didn't have before going into this!

Digital Vision Board Example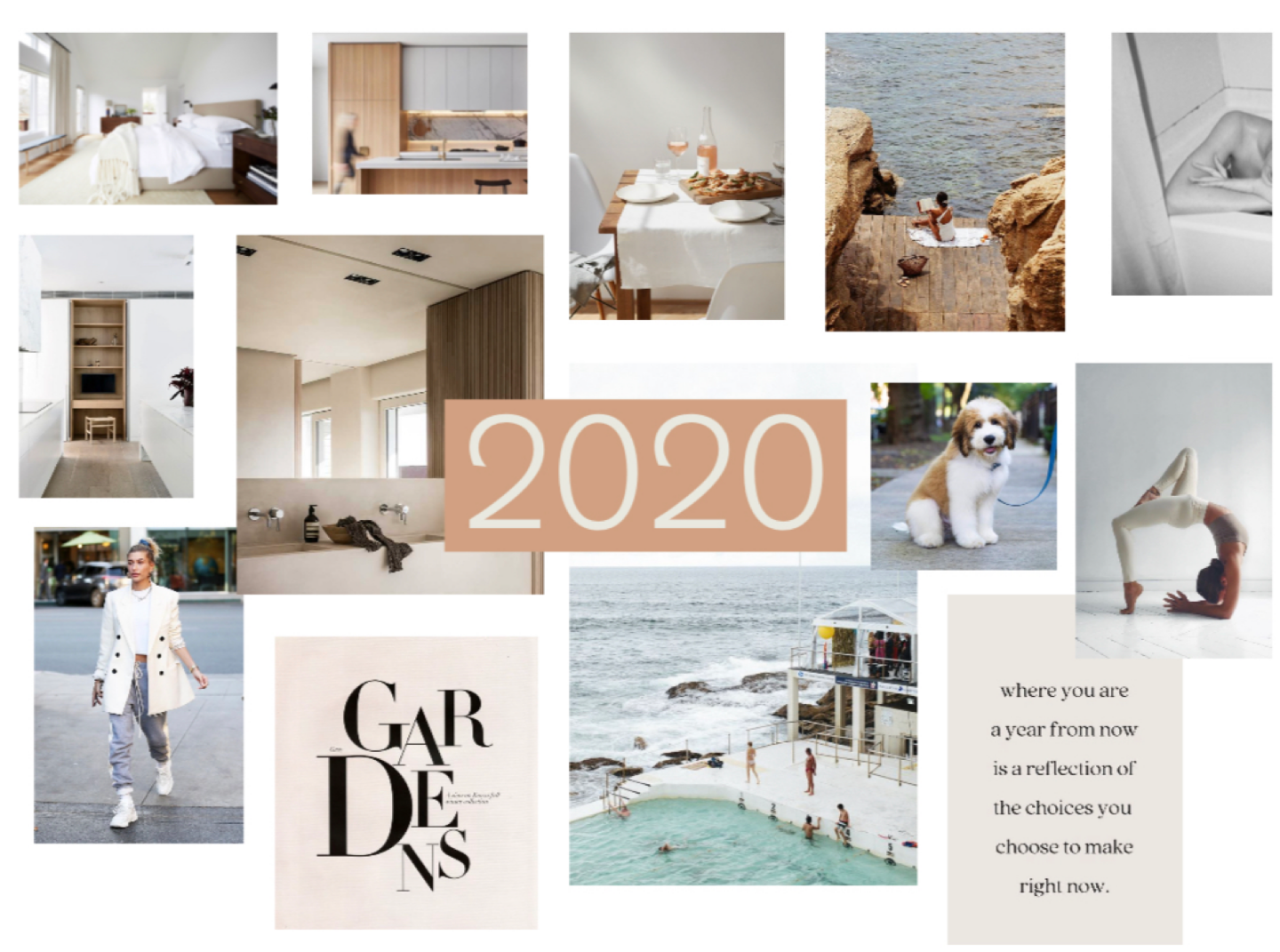 Physical Vision Board Example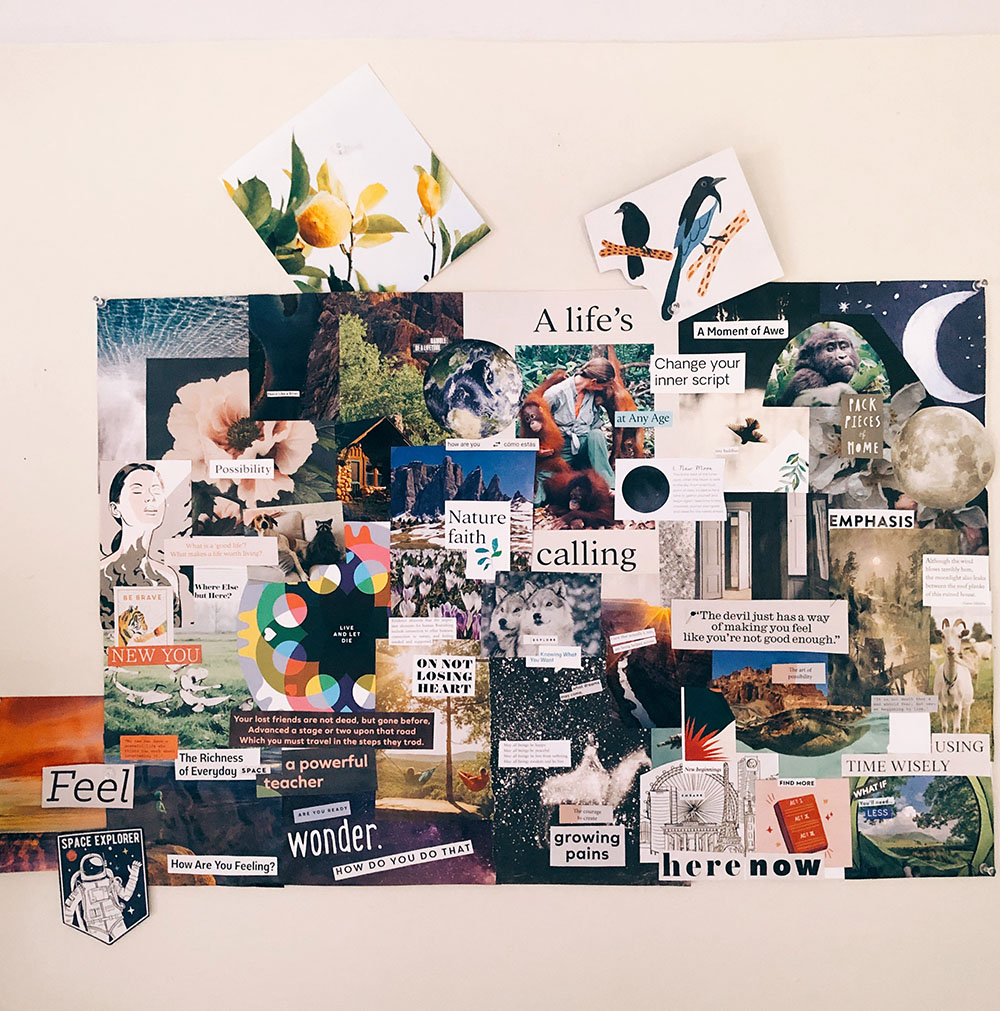 Nastia