Type A planners, stand up please! As with nearly everything in my life, I have a pretty regimented system that I use when grocery shopping and meal planning. I like to: buy what's in season, avoid waste, have a plan for the foods I'm buying, and have a plan for the nights we're not cooking. For the purposes of this post, I'm just going to cover dinner. Breakfast is usually coffee and a smoothie. Lunch is a free for all for us. Most of the time, I order from somewhere local for everyone in the office because it's just easier that way. And, because I like to cook without waste, we typically don't have leftovers. Let's get into it.
Step 1: Map out the week
The first thing I like to do is look at the week ahead. Sometimes I'll have work obligations during dinnertime, so those nights are off the table. On average, we like to go out 2-3 times per week, do takeout 2 times per week, and cook 2-3 times per week.
Pro tips for this step: I recently discovered two apps that make my grocery shopping and meal planning so streamlined. I spoke about this one before, but Notion has been a game changer with how I organize EVERYTHING, even beyond meals. I have a tab that I use to collect recipes I like. The other app is Whisk. Whisk is probably one of the most genius apps I've come across — it pulls grocery lists from saved recipes, and you can select the exact amount of people you're cooking for, and it will adjust the ingredients accordingly.
At the end of this step, I usually have a chart that looks like this in my Notion app.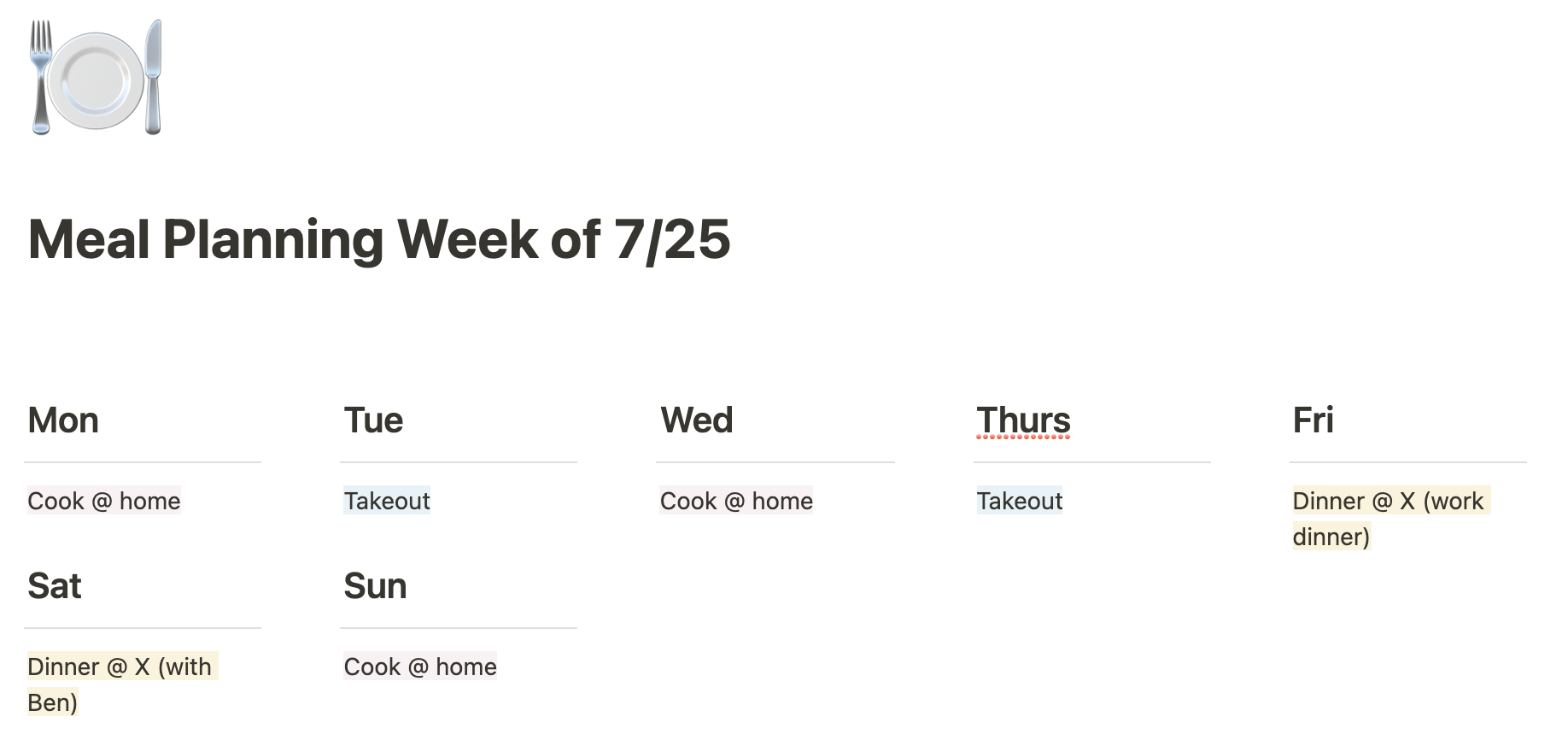 Step 2: Choose Our Meals, Takeout Restaurants, and Make Dinner Reservations
This step typically happens on Sunday. If you haven't figured it out by now, I'm a planner. I don't like to waste time discussing, "Where are we going tonight?" After a 10+ hour workday, my brain is usually shot. I want to get in the car and go, or open my Uber eats app and place the order. There are a number of blogs I always reference for home cooked meals, including Broma Bakery, Ambitious Kitchen, Kale Me Maybe, and Cooking with Cocktail Rings. Once I choose the recipes I want for the week, I'll put them into my Notion note, then I'll put them into Whisk so it can auto-generate a grocery list for me. I then choose our takeout restaurants (read here if you're Dallas-based and looking for the best takeout). Then it's on to reservations. We love trying new places each week, but we definitely have some staples (read here if you're Dallas-based and looking for the best dinner restaurants).
At this step, my Notion page looks like this: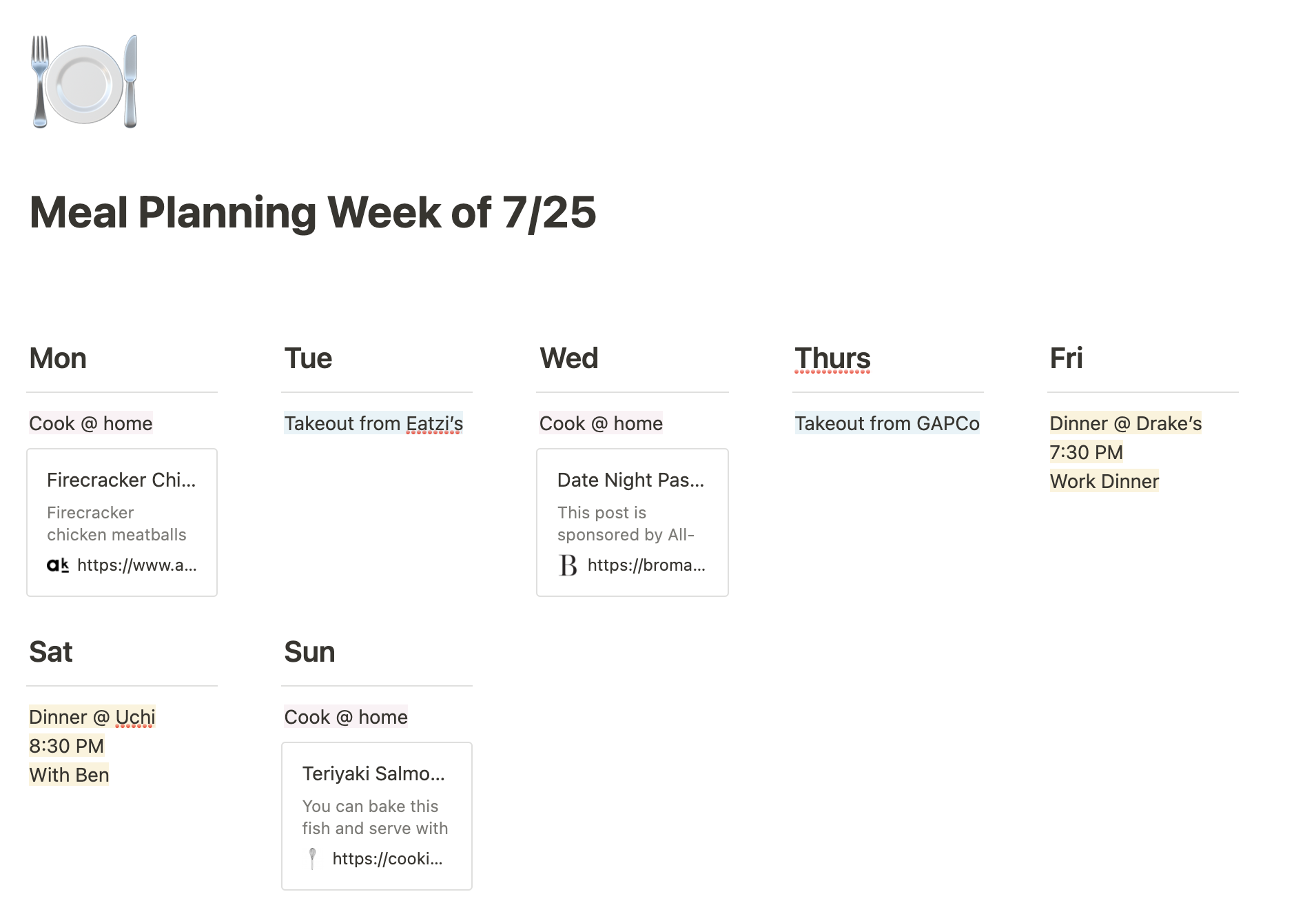 And, that's it! This is just my method, so do whatever works for you, but this has been a lifesaver for me. Seriously, it has saved countless fights from being too tired to decide what to do. We always have a plan at the beginning of the week. Sure, things change, and we adapt to what is thrown our way (like friends inviting us over last minute for a dinner party), but this plan serves as our guidepost for two busy humans who work full-time jobs and like to minimize decision making under stress!
Nastia