I continue to be in awe of my teammates and other women and the bravery it took for them to come forward with their own stories of Larry Nassar's abuse. All week long I have been a witness to their testimonies live on my computer. They all inspire me with their courage.  To compete on the biggest stage of our lives, while knowing the man on the floor with us was a monster, takes incredible fortitude and strength. His actions and assaults against my teammates, friends and other women are appalling and disgusting and I am so sorry they had to go through it alone.
This is an apology to anyone who had the perception I was not in complete support of my teammates and the women who have suffered at the hands of Larry Nassar. When I first found out about Larry's disgusting crimes, I was completely shocked. I couldn't believe the man I trusted and had even publicly thanked for helping to heal my injuries was a monster to so many people I care so much about.  One of the first times I was asked about this was on national television and I was completely caught off guard.  I realized I gave the impression I was not fully supportive of my teammates. I stumbled through my words because I couldn't even begin to process my thoughts, let alone my words, about his abhorrent and criminal actions.
This letter is also a commitment from me, to help create positive change and a brighter future. As a small first step, I have requested that all proceeds (ticket sales, merchandise sales, and any and all other revenue) from the Nastia Liukin Cup this March will be donated to an organization which supports victims of sexual abuse. I am currently doing my due diligence to find the right organization.
My hope is this is the beginning of positive change. I will do everything in my power to help our next generation never have to go through what my teammates went through. I, like so many others, believe many things could have been handled differently by USA Gymnastics. Many have written me asking why I continue to support them. Please believe me when I say I do NOT support the things I have read about or heard about. I do however support the future of gymnastics as a whole. I hope young women like Morgan, Ragan, Riley, Maile, and so many others will one day feel safe within the sport, and can continue striving to achieve their own dreams.  I am here for not just these young athletes but for all young women who want and deserve to feel and to be safe.
Looking towards the future, my father is now the Women's National Team Coach. He has been there as an athlete, a coach, and most importantly a father. He, as much as anyone else, wants to change the culture and environment of this program. The first step was offering one of his two gyms, WOGA in Texas, as a temporary place for the Women's National Team while they search for a new Training Center. He continues to stay committed to providing a safe environment for these young women working so hard at a sport we all love so much.
To all the women who have come forward: you are my role models, my heroes, and I will forever respect you and be inspired by your bravery and commitment to making our world a better and safer place.
Xoxo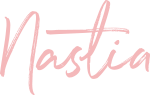 Nastia