Now that Thanksgiving is over and the leftovers are gone, it's time to get serious about the Holidays! I'm sure you guys have been inundated with gift guides on top of black Friday sale roundups, but I promise I'll make this worth your while. Today, I'm breaking down what to get the wellness fanatic in your life—that guy or gal that loves to try the newest health trend and is always down to hit a 6 AM SoulCycle class.
Depending on how deep into the wellness trends they are, this can be your chance to gift them some samplings of new products! There are so many different products from collagen, to protein bars, to meal services, and smoothie blends, the wellness guru in your life will love you for it! I've recently been drawn to Sakara Life and I'm eager to try all of their products in their clean boutique! Number one on my gift list are their Beauty Chocolates which are clinically proven to improve your skin complexion—I might buy one for you and one for me! Their shop is filled with wellness goodies that are guaranteed to make your wellness fanatic smile. Another brand I'm loving right now is GOLDE. They have the cutest packaging for their superfood blends, making it the perfect unique gift! For practicians of practicality, go for a box OWYN protein drinks, packets of Vital Proteins, or elixirs from Four Sigmatic for the master tonic concoctors in your life.
You also can't go wrong with stocking your wellness bestie's closet with a new workout set or gear! I always turn to Bandier when I need to find a new set. I'm really loving this as a gift! Bandier also has great workout bags. Try this MZ Wallace gym bag and or this upgraded yoga mat bag!
As for gear, you can get anything from water bottles to headphones, a foam roller, yoga mat, or maybe their very own *official* boxing gloves! Lastly, it's always a great idea to gift a fitness enthusiast a class pack to his/her favorite fitness class studio! Whether it's cycling, boxing, pilates, you name it, it's something you both can enjoy going to together too!
SHOP MY SELECTS

XOXO,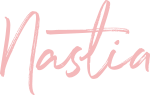 Nastia