Welcome to part II of my home decor series! I thought I would focus on furniture this week because, personally, one of the hardest parts of moving was finding quality but affordable pieces that were worth the investment! It's no secret that I always tend to go for the neutral palette, and my furniture is no exception. I love the look of a minimalist aesthetic and all of these pieces add to that serene vibe. Keep scrolling for the 7 brands that I used to furnish my home! ❤️
These chairs are gorgeous and honestly super comfortable! This was a perfect addition to my outdoor patio area, and we opted to add a cozy (faux) sheepskin accent to take it to the next level. The extra seating makes it the perfect space to relax and unwind with my family at the end of the day!
The pieces we found from this brand are everything! My coffee table is definitely a statement piece—I love how unique it is and how it instantly warms up the living room space. We also found this incredibly chic lamp and I love how simple but classic it is.
This is the perfect console table! I like that we added a touch of natural wood around the house as a decorative accent, it really ties everything together and gives the home some much needed organic elements.
We ordered my custom white nightstands from this brand and they were totally worth the wait! These ended up going in my bedroom as the final finishing touch.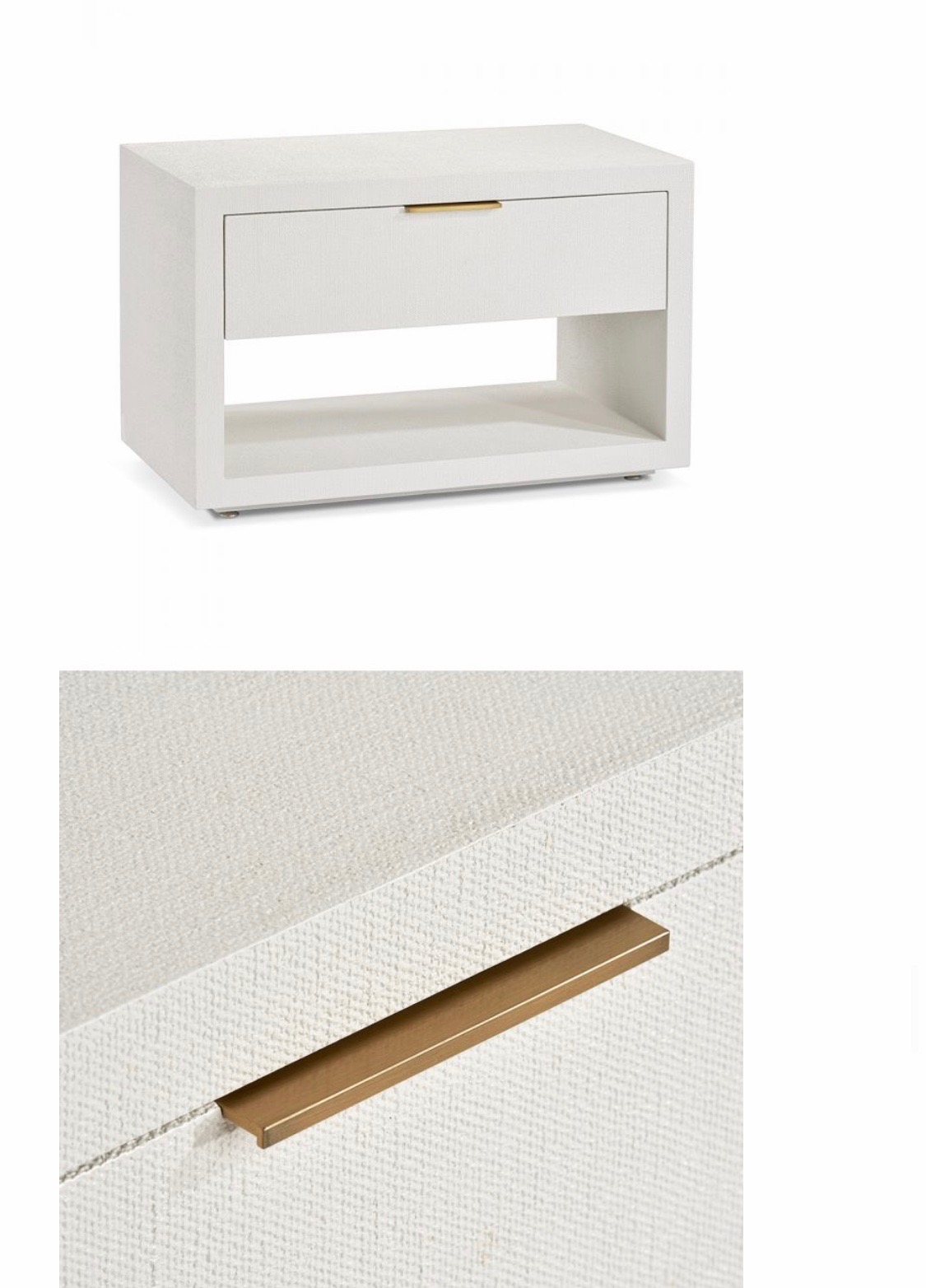 These are the nightstands we ended up going with in the guest room! They're black wood and a great alternative over something simple, I wanted something a little different from my bedroom so we opted for the black.
This is where my Scandinavian tastes really come through! The minimalist vibe of this chair and bench are my favorite. They seriously match any space they're in and are amazing quality. I'll have these pieces forever and I'm obsessed with them!
Continuing with the Scandinavian theme, this chair and bench are everything! The color of both of these pieces is what sold me. The simplicity of Scandinavian designs is what gets me every time and this chair and bench are the perfect examples!
What are some of your favorite furniture brands? Share in the comments below!
XOXO,
Nastia