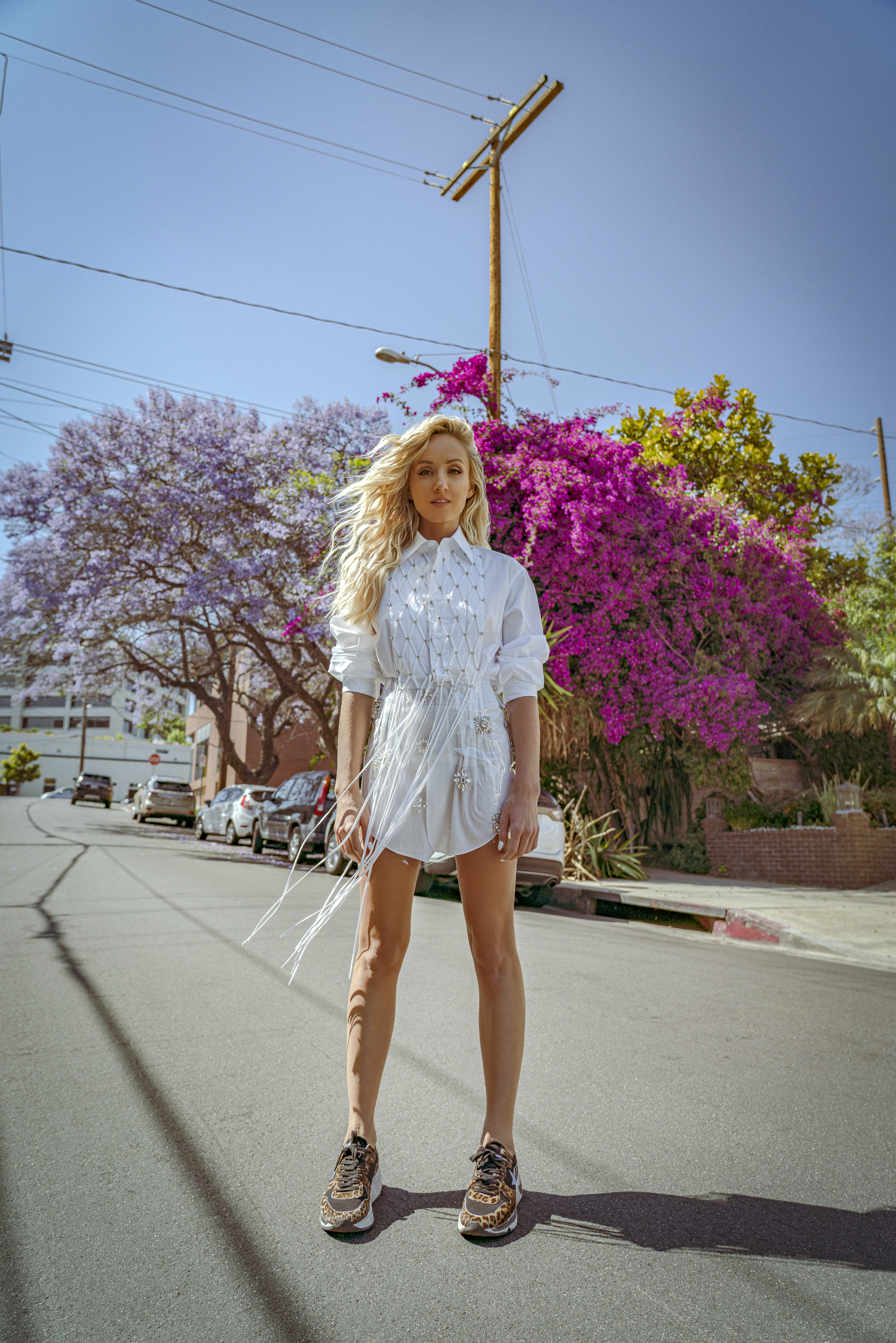 Wearing sneakers never gets old and if I had to pick one go-to outfit that is my favorite, it would be a dress with sneakers. Don't get me wrong, I LOVE a good pair of denim, but there's nothing like picking an entire look with a one-and-done piece (like a dress) and adding a pair of sneakers. It not only earns you style points, but your feet will thank you!
This easy outfit formula is one I like to throw on when I'm feeling the "cute but casual" look and since this has been my actual go-to lately, I decided I would share my favorite takes on this one-step look. Scroll through to see how I love to style sneakers with my favorite summer dresses!
Look #1: Sundress + Sleek White Sneakers
For an everyday look, pair a delicate sundress and sleek white sneakers. This is the perfect combination for a quick ice cream run on a hot summer day! I love this easy Reformation Coconut Dress with super simple Veja Esplar Low Sneakers to achieve that extra effortless look.

Look #2: Flirty Dress + Chunky Sneakers
Play up the contrast of a flirty dress with chunky statement sneakers to show off your legs for a trendy look. I love pairing this Rolla's Millia Tulip Mini Dress with Fila Sneakers or a Louis Vuitton Archlight Sneaker!

Look #3: Collared Dress + Bold Print
If you're looking to mix and match, I love to just throw on a collared dress with bold printed sneakers, like this Nike Air Max pair. There's something about a structured silhouette with a bold print that creates such a fun look!

Look #4: Neon Dress + Sporty High Tops
Combine a bright neon dress with sporty high tops to really make this look pop. I love to reach for a neon green dress like this Miaou Gigi Dress and pair it with the Converse High Tops or even these new Dior trainers for a blindingly beautiful look.

Look #5: Wrap Dress + Tonal Sneakers + Denim
And, because you can have fun playing with two looks, dresses and denim, don't be afraid to layer them! For those summer nights that get a little too cool, I love throwing on a pair of skinny denim underneath a wrap dress with tonal sneakers like this pair from Vince.

I would love to know how you're styling sneakers with summer dresses this season! Let me know below in the comments below 🙂
XOXO,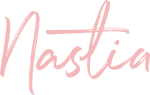 Nastia