Happy early Thanksgiving to us, am I right?! If you're celebrating, I wish you all the good vibes and apple pies—or pumpkin 🙂
Whatever you're doing for the holiday, allow me to interrupt with a MAJOR sale alert 🙂 Today through 11/28 at Shopbop, use code MORE19 for up to 25% off full-price items and up to 75% off sale items!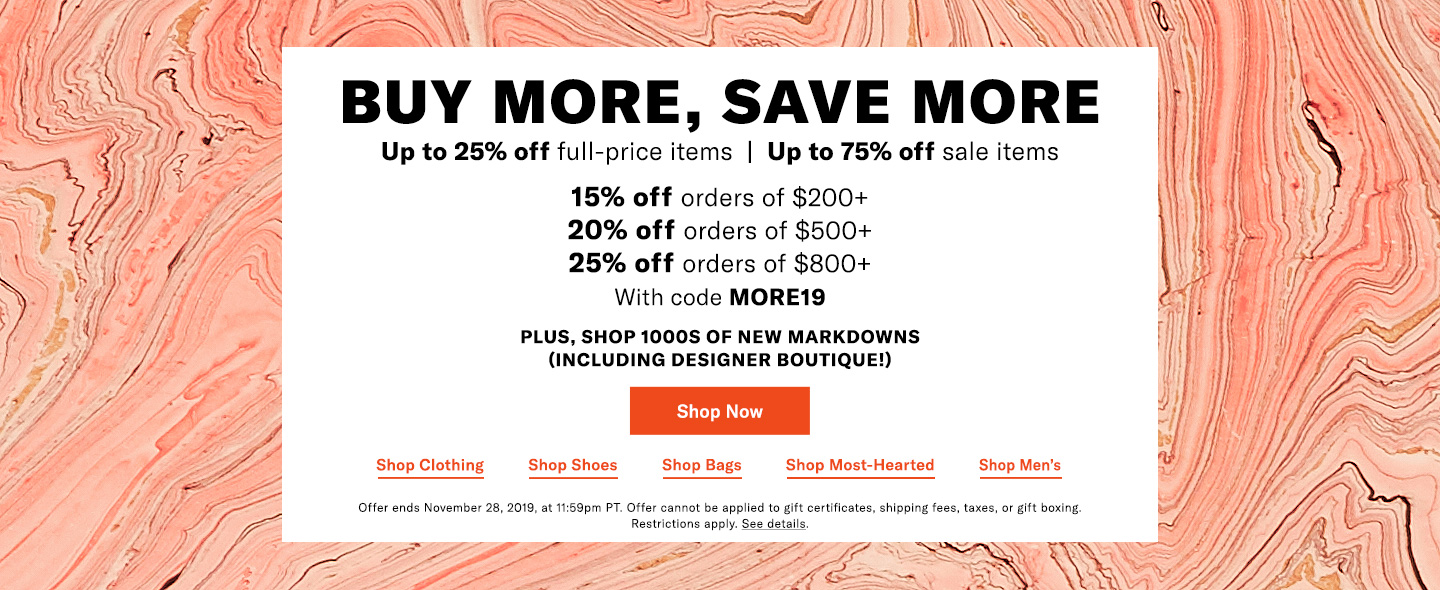 It's no secret that Shopbop is one of my favorite online retailers to shop, especially for gifts for everyone on my list (their gift guides are seriously on point). Also, if you're not in the market for full-priced items, the already on sale items are up to 75% off!
Here's what I have in my cart right now (plus a few more) because these deals are just too good to pass up! And, be sure to follow me on Instagram, throughout the week, where I'll be sharing more picks from the Shopbop sale 😉
Shoes

Accessories

Jackets

Pants

Tops

XOXO,
Nastia