With the world slowly opening back up, wanderlust is at an all-time high. I'm saving resorts and hotels on IG left and right, and with all of this time on our hands these days, why not plan your next dream vacation? We deserve it, people.
I'm not even picky. Give me the beach, give me the mountains, give me SOMETHING but my television and Netflix. With that said, I do love a curated experience. So, I've done a fair amount of research. These places not only provide impeccable accommodations and top-rated service, but also stellar food, enough outdoor space to feel *comfortable* in our changing world, and an atmosphere that will truly make you feel like you're on vacation. We want the robes, we want the coffee in bed, and we definitely want *all* the spa treatments.
So for 2021, here's what I'm thinking.
1. Rosewood Mansion on Turtle Creek — Dallas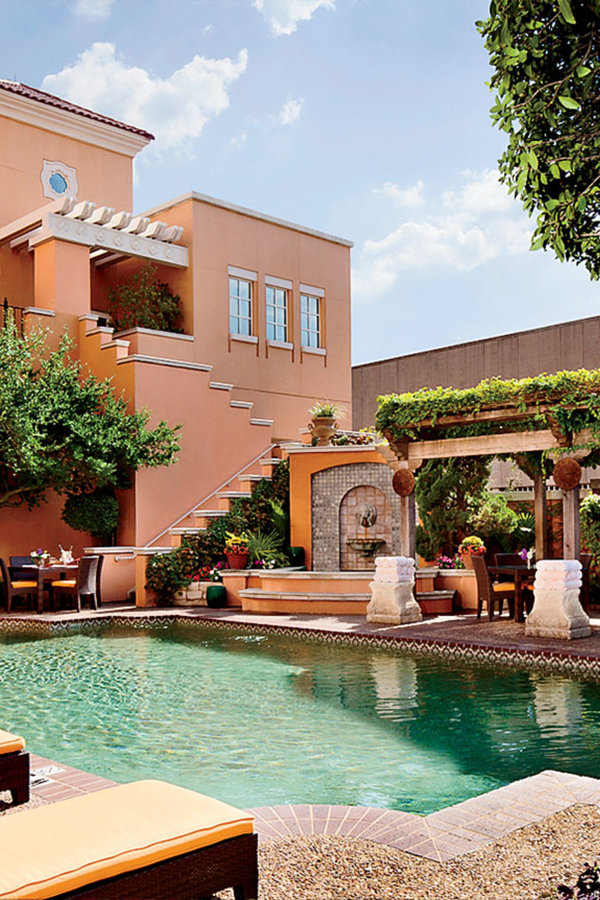 But you live in Dallas (one might say)! Why, yes. But hear me out: it's never been more important to support local. And, driving distance vacations are the safest bet right now if you're not vaccinated and are being über careful. The rooms and suites are perfectly appointed in a modern yet elegant decor scheme (with a healthy dose of luxe). The food is (*chef's kiss*) incredible, and the pool gives you all of the vacation vibes you could need. Even if you don't live in Dallas, I can't recommend the Rosewood Mansion on Turtle Creek enough.
2. Belmond La Residencia — Mallorca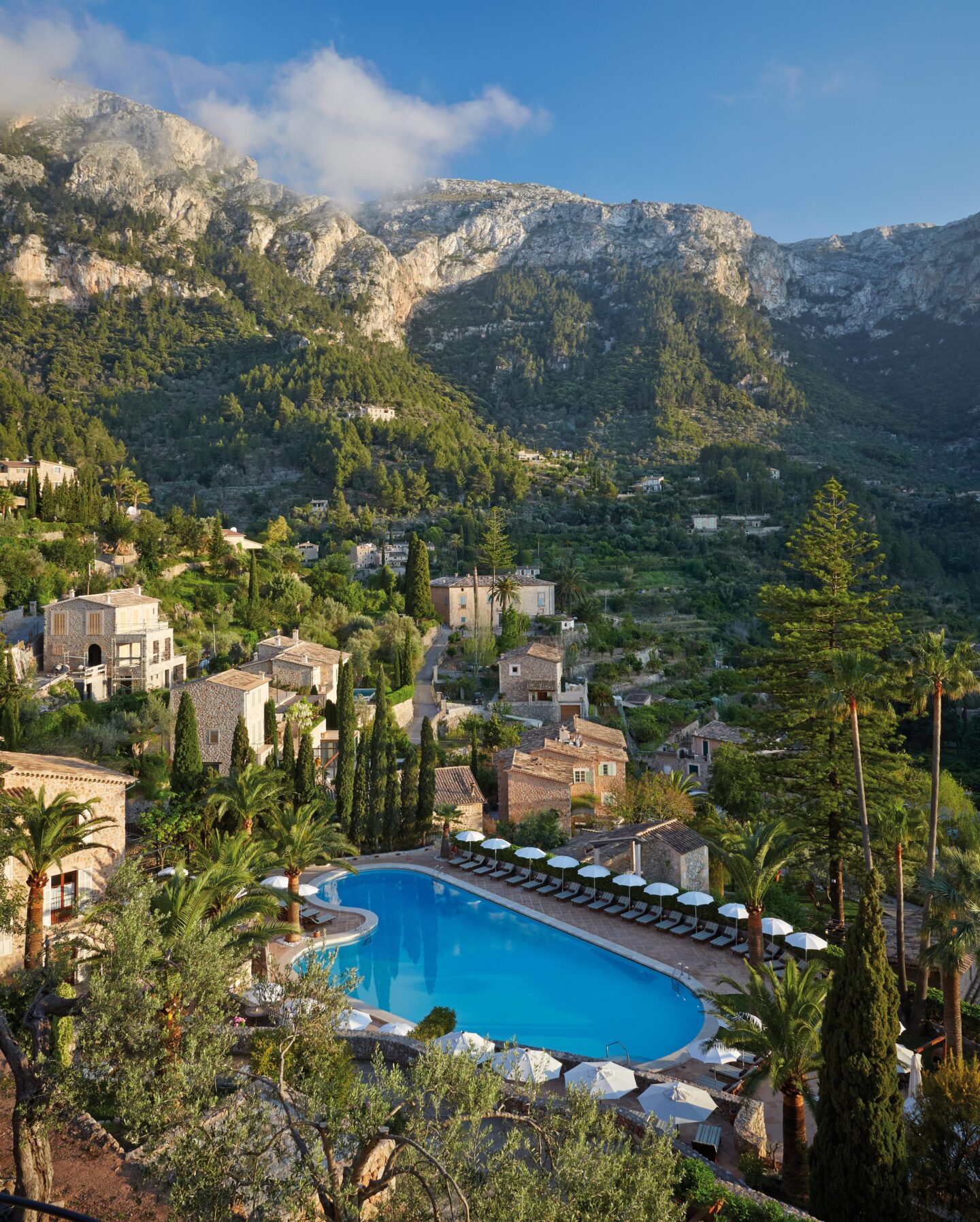 Ok, moving onto something a bit more exotic. This hotel has been on my travel wishlist for years, as has Mallorca. I've always wanted to visit the beautiful Mediterranean oasis, and the location of this resort is absolutely perfect if you're looking to experience Mallora in a more secluded way. It's tucked between the mountains and the seaside, so staying on-property the whole time is even a great option (although you don't want to miss the gorgeous waters that surround this rocky island). If you've ever stayed at another Belmond, you know their service is second-to-none.
3. Monteverdi Tuscany — Tuscany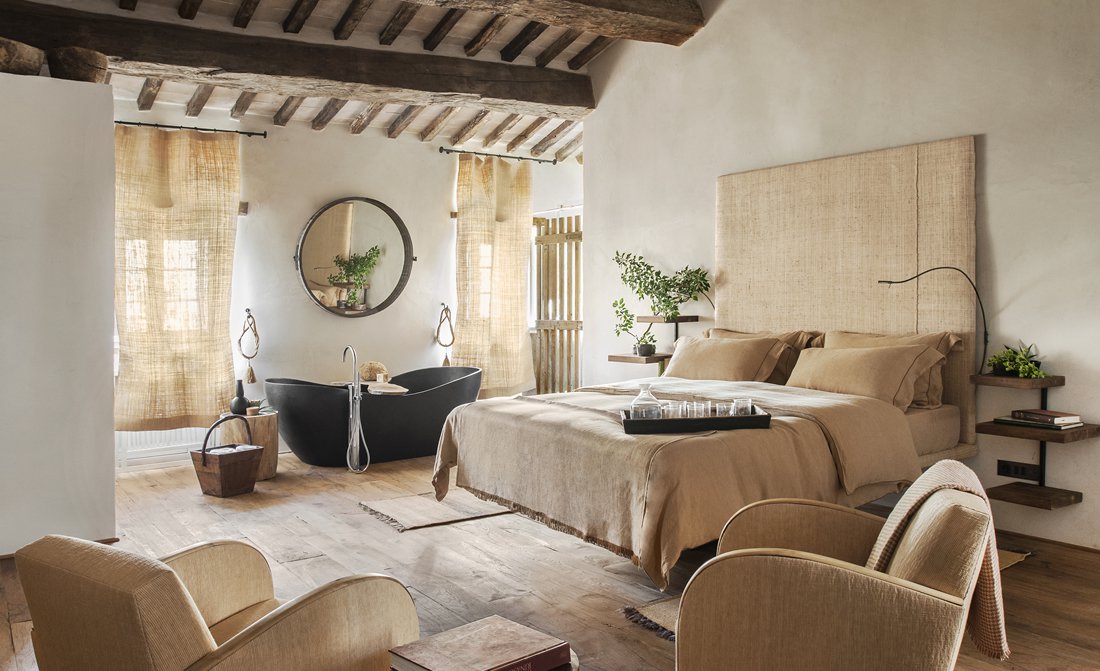 Located on a medieval hilltop, this is a place to visit to be completely surrounded by nature and vestiges of the old world. All food is made from the surrounding land's bounty. It's truly an escape in every sense of the word. While you take in the sights and smells of Tuscany, don't miss Monteverdi's world-class spa, featuring their incredible underground pool. Beyond the amenities, the way the property is appointed is masterful—with its tone on tone textures and natural materials, a sense of peace and tranquility emanates from the very structures themselves.
What's on your travel wish list this year?
Nastia