In tough times like these, I know we're all talking about how productive we're trying to be! And while being productive is great, it's a lot of pressure when you're spending all your time at home. I'm just like all of you and that means that productivity can only last so long. We all need a brain break every once in a while! I've spent the majority of my social distancing working from home, so a good TV or podcast break is exactly what I need at the end of the day.
To make it easier for you guys to choose what to binge, I've rounded up a few of my favorites! Let me know what you're loving right now 🙂

MOVIES:
I love a good chick flick or any movie that takes me back to my competing days! Each of these have made me laugh, cry and every emotion in between ❤️

Stick It (Prime Video)
How To Lose A Guy In 10 Days (Netflix)
A Star Is Born (HBO)
Love Actually (Netflix)
I, Tonya (Hulu)
TV SHOWS:
We all need a show that can give you a good laugh especially right now! I had to throw Love is Blind in there because if you haven't seen it yet, you're missing out 😉

Love is Blind (Netflix)
Schitt's Creek (Netflix)
New Girl (Netflix)
Modern Love (Prime Video)
Grey's Anatomy (Hulu or Netflix)
PODCASTS:
It's taken me some time to find a few podcasts that I like! I've finally decided I need something that can make me laugh or inform and inspire me in some way. On Purpose has been especially great during times like this to help center me and remind me what really matters most.

Couple Things with Shawn & Andrew
The Morning Toast
Girls Gotta Eat
The goop Podcast
On Purpose with Jay Shetty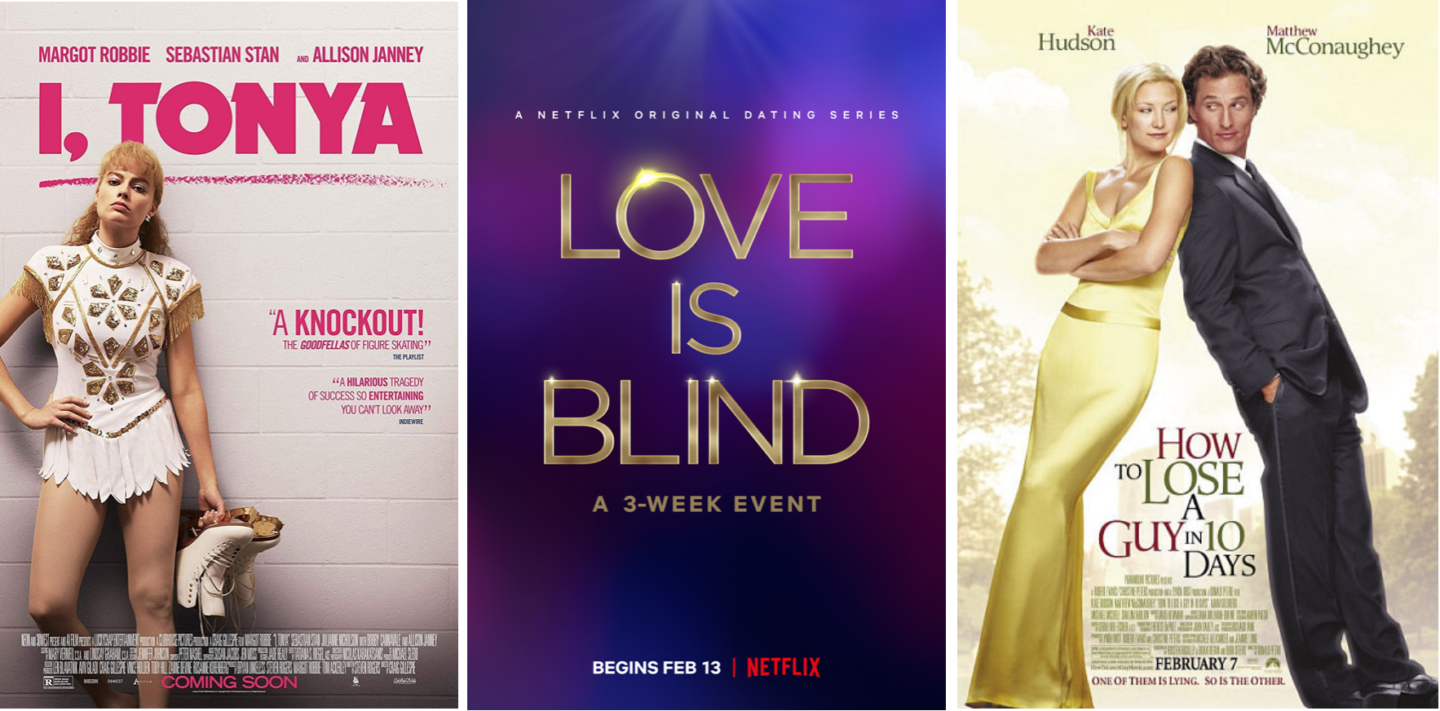 XOXO,
Nastia