She's that girl who seems to already have everything or know about something before it hits the masses on our Instagram feed. She loves to shop and getting dressed in the morning is her favorite activity. So when gifting season rolls around, it's hard to find something perfect for her. Don't fret—I've done the work and rounded up all sorts of things for the fashion girl. These are pieces that she can add into her wardrobe and items she might not have thought to invest in for herself. Trust me, you'll be a holiday hero.
First, you can never go wrong with a great pair of shoes! Whether heels, boots, loafers, or slides in the warmer months, shoes also come in an array of price ranges so there is always something for everyone's budget! You can go for something fun like these, practical sneakers like these, or give her a classic style loafer like this!
Another thing a fashion girl can never have enough of are coats! For a girl who lives in a cooler locale, I think Apparis coats are the best faux fur option out there. They come in so many cute styles and different types of fur + colors. Your BFF will wear this coat all winter! If you want something with a little more of a personal touch, Madewell offers personalization on many of their products! You can take a blank jean jacket and add your best friend's nickname on the pocket, or a keychain, PJs, a bathrobe, you get the picture! Another great brand is The Daily Edited, give your friend a new phone case that is uniquely her! They also have other great small leather goods that she can have fun styling with her look every day.
Accessories are always a safe bet, too! Scarves, bags, wallets, sunglasses, belts, and jewelry, oh my! I've always loved this scarf by Acne Studios. It's a beautiful quality and it makes the perfect gift. A great pair of gloves for the winter is a thoughtful and practical gift that you don't usually think to purchase for yourself. I'm loving this leather pair that are cashmere lined, making them extra luxe. Jewelry-wise, make sure the fashion girl is on trend with the hoop earring trend like this pair!
Shop my picks below to give the fashion girl in your life the perfect gift.
SHOP THE GIFT GUIDE

XOXO,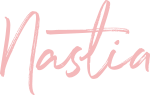 Nastia