Ok, you've heard of a beach picnic, a park picnic, but what about a BACKYARD picnic? I think this is such a fun way to get your girlfriends together and enjoy the beautiful summer weather, some cocktails, and good food! Plus, who doesn't love an Instagrammable moment? As we continue to find safer ways to come together, a backyard picnic seems like the perfect option for a mid-summer gathering.
So, what do you need for a backyard picnic, you might ask? I've got you covered. Keep scrolling for the ultimate checklist for the cutest little party you ever did see.
1. A folding, low-to-the-ground picnic table.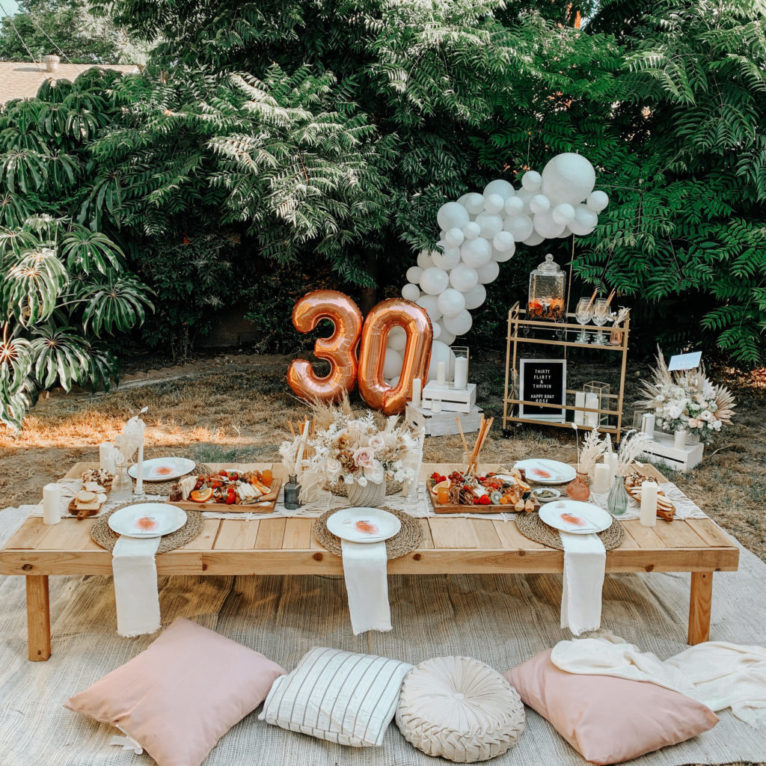 If you think you might have more than one picnic in your future, it might be worth it to buy a folding, low-to-the-ground picnic table. I found this reasonably priced one on Etsy, and it can easily be stored away. If not, a quick Google search of rentals in your area should do the trick!
2. Umbrellas.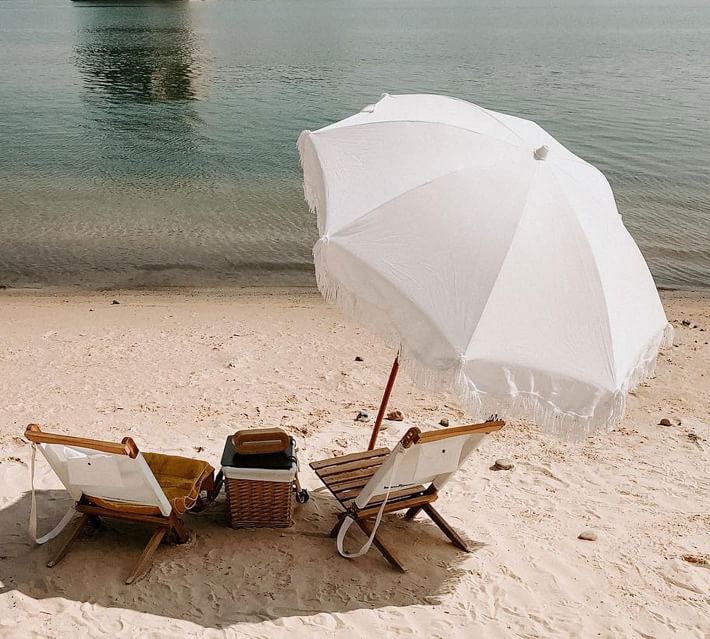 Whether you hammer them into the ground around your picnic table or place them into slots if your picnic table has holes, it's always nice to have some shade. I'm so in love with the white fringe umbrellas (you know the ones). I have a few in my backyard already! This version from Pottery Barn is perfect.
3. Pillows and blankets.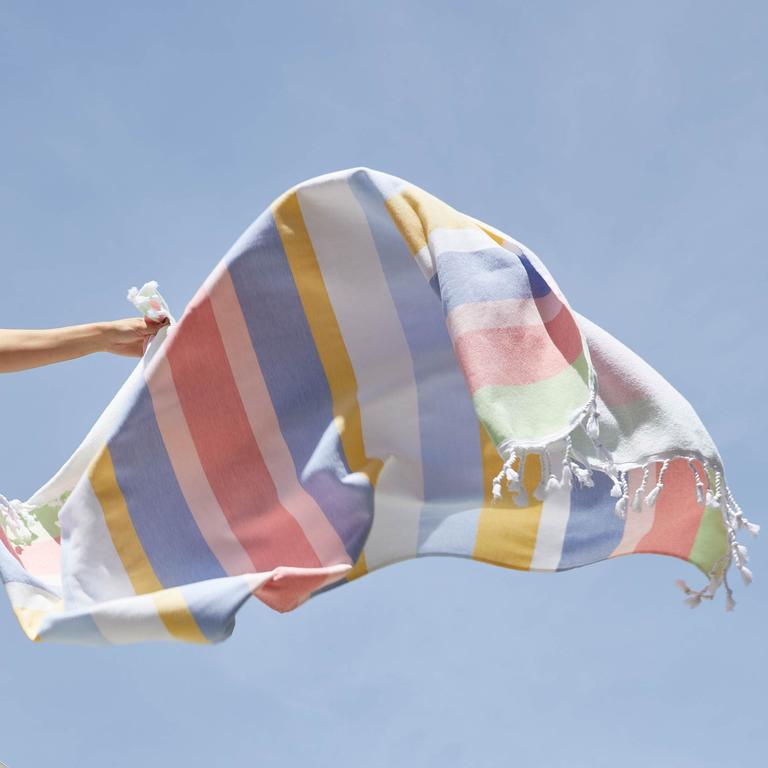 Because the picnic table is low, you'll need to create seating from pillows and blankets. I love using these Brooklinen beach towels as blankets and these floor pillows from Society6 are too cute (plus you can find any color that goes with your vibe)!
4. String Lights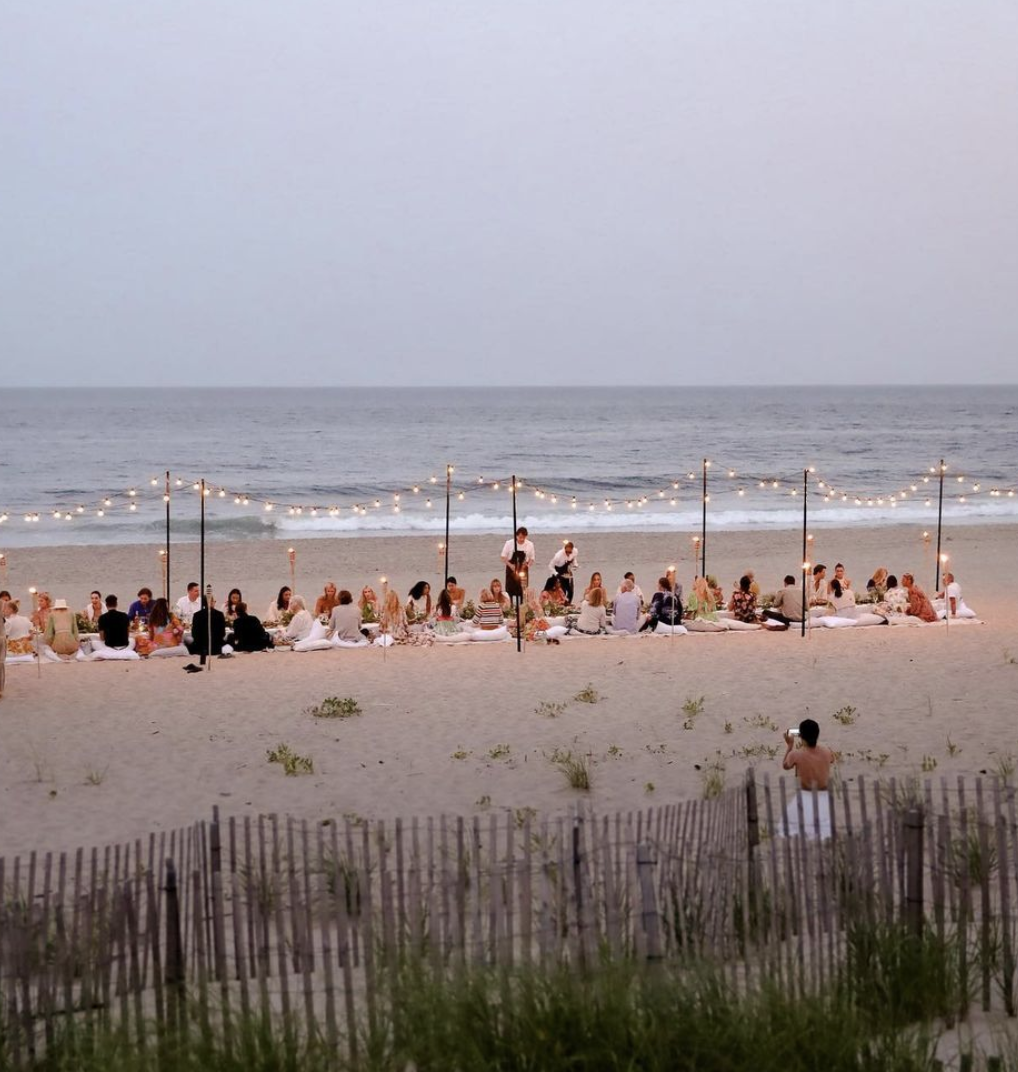 Ok, this isn't a necessity, but (especially if your picnic is at dusk or in the evening), string lights set such a cool atmosphere! They're super easy to come by (I like this kind) and you hang them either from structures around your yard or poles like this.
5. Good food, good drinks, and good music.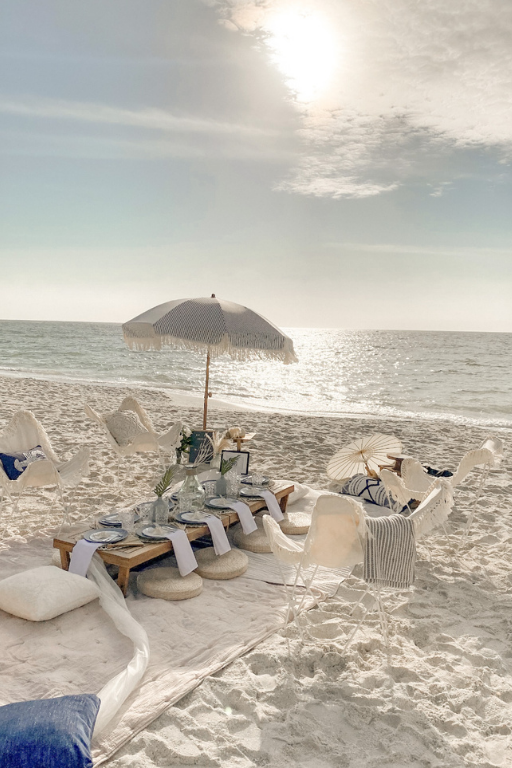 Of course it goes without saying that good food and drinks are essential to a good party. For a picnic, I like shareables: think charcuterie boards, finger sandwiches/wraps, and small bites. Pop open a bottle—or four—of rosé (sparkling if you're feeling frisky), and a great playlist and your picnic is complete!
SHOP THE POST

Nastia