It may feel like a million degrees here in Dallas but I'm cautiously waiting for the day the temp finally plummets! Now that Fall is in full swing, I'm fully back into living in loungewear whenever I'm at home. With a new season, thankfully comes new styles to try! I usually have my go-to brands for shopping lounge and luckily Shopbop checks all the boxes and has so many different styles I can't wait to try! Best part? They're currently in the middle of their Fall Event from 10/12 – 10/16 and the more you buy, the more you save when you use code: FALL20. Keep scrolling for all the loungewear I currently have in my cart ❤️ Happy shopping!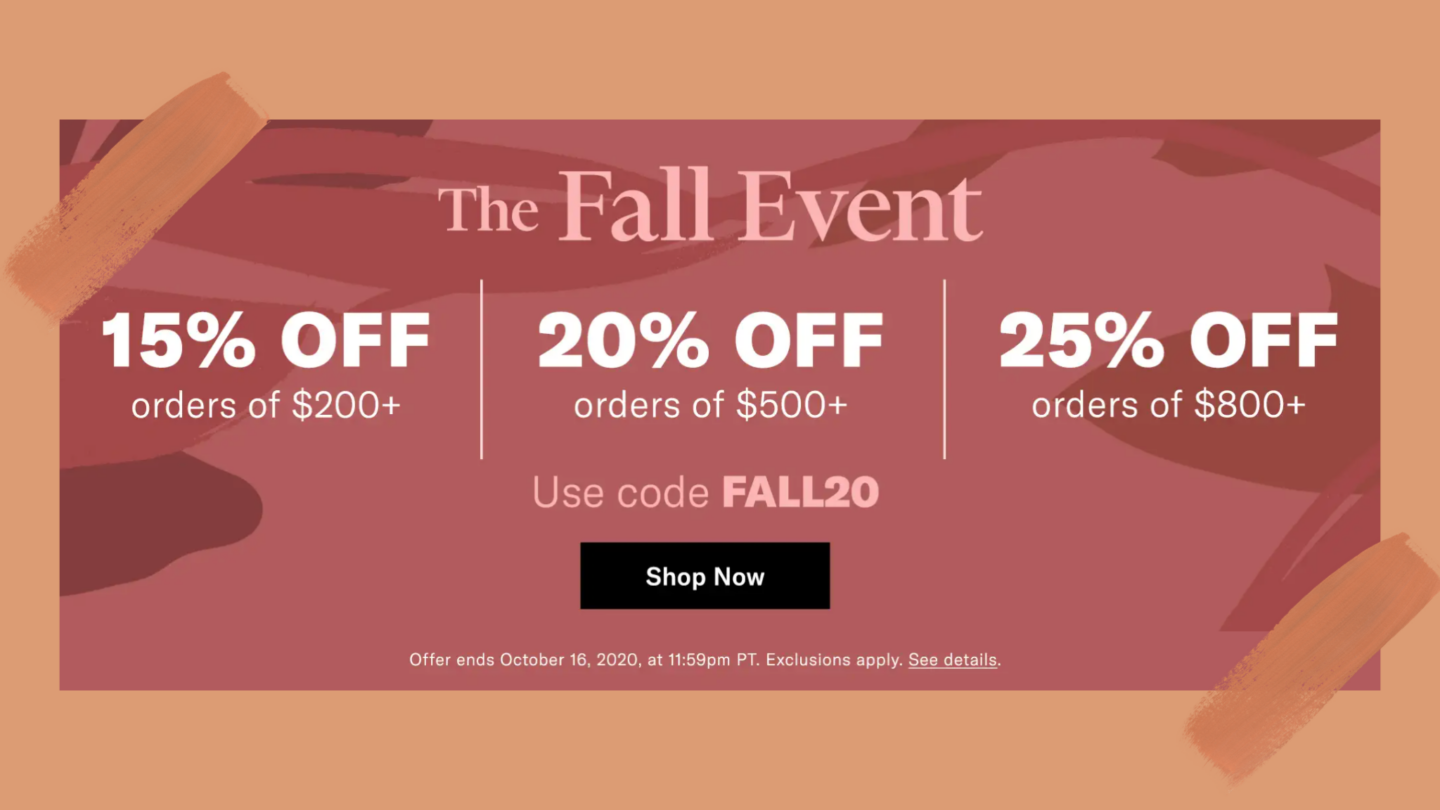 #1 Flared Sweatpants
Love when old styles make a comeback! I love a good pair of flared sweats especially if I can style them in a way that doesn't look like lounge. I'd probably wear these with a cute pair of sneakers and a cozy sweatshirt or henley tee and some gold jewelry to dress it up a little if I'm WFH!

#2 Joggers/Track Pants
Joggers are probably my favorite sweatpants silhouette—they're just tailored enough to look semi-put together. I have so many different pairs and they're SO comfy. There are so many different ways to wear joggers and tracksuits, and one of my favorites is with an oversized blazer and sneakers! It's so chic and so comfortable, no one will even notice you're wearing sweats.

#3 Matching Athleisure Sets
I find a matching set is usually my go-to on days that I just can't decide what to wear! It's an all-in-one outfit and requires minimal effort. Shopbop has so many cute sets and I honestly can't get enough! I'd style a matching set with one of my favorite pairs of APL sneakers and whether it's for a workout or a day of errands, I know I'll be comfy for the whole day!

What are some of your favorite loungewear trends? Share in the comments below!
XOXO,
Nastia