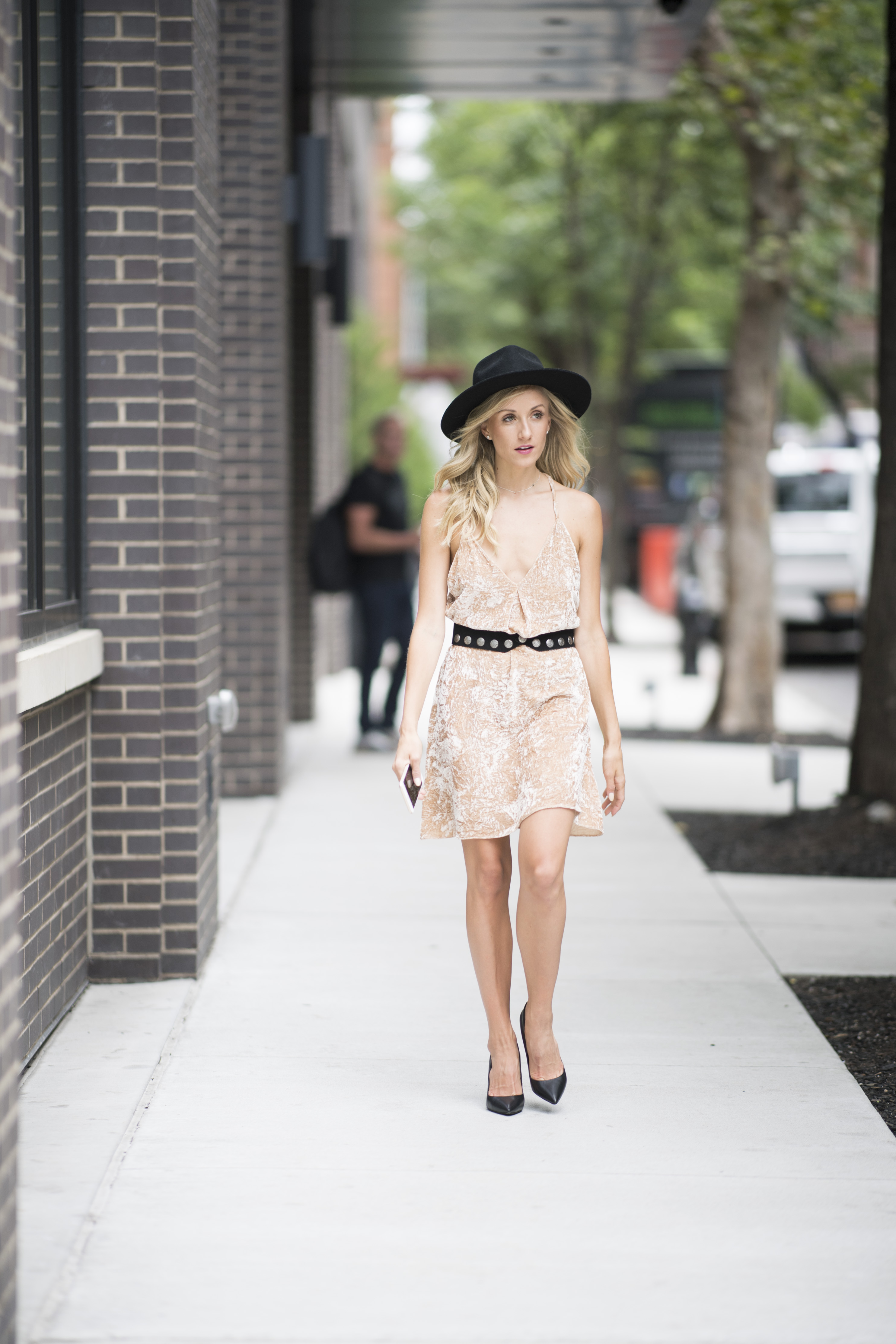 Somehow it is already August—crazy, right!? And before you know it, it'll be fall! But it's not fall quite yet. It's pre-fall, that awkward in-between time when you're ready to switch out your off-the-shoulder tops and summer dresses for jeans and sweaters, but it's still too warm to truly commit to that fall style.
What I like to do during this transitional time is take fall trends, but wear those styles in a summery way. So for this outfit, I wore a lightweight slip dress in velvet, the epitome of fall fabrics. Black accessories also add to the fall-ness of the look, like a floppy fedora and leather pumps, but the outfit is still suitable for those late summer days.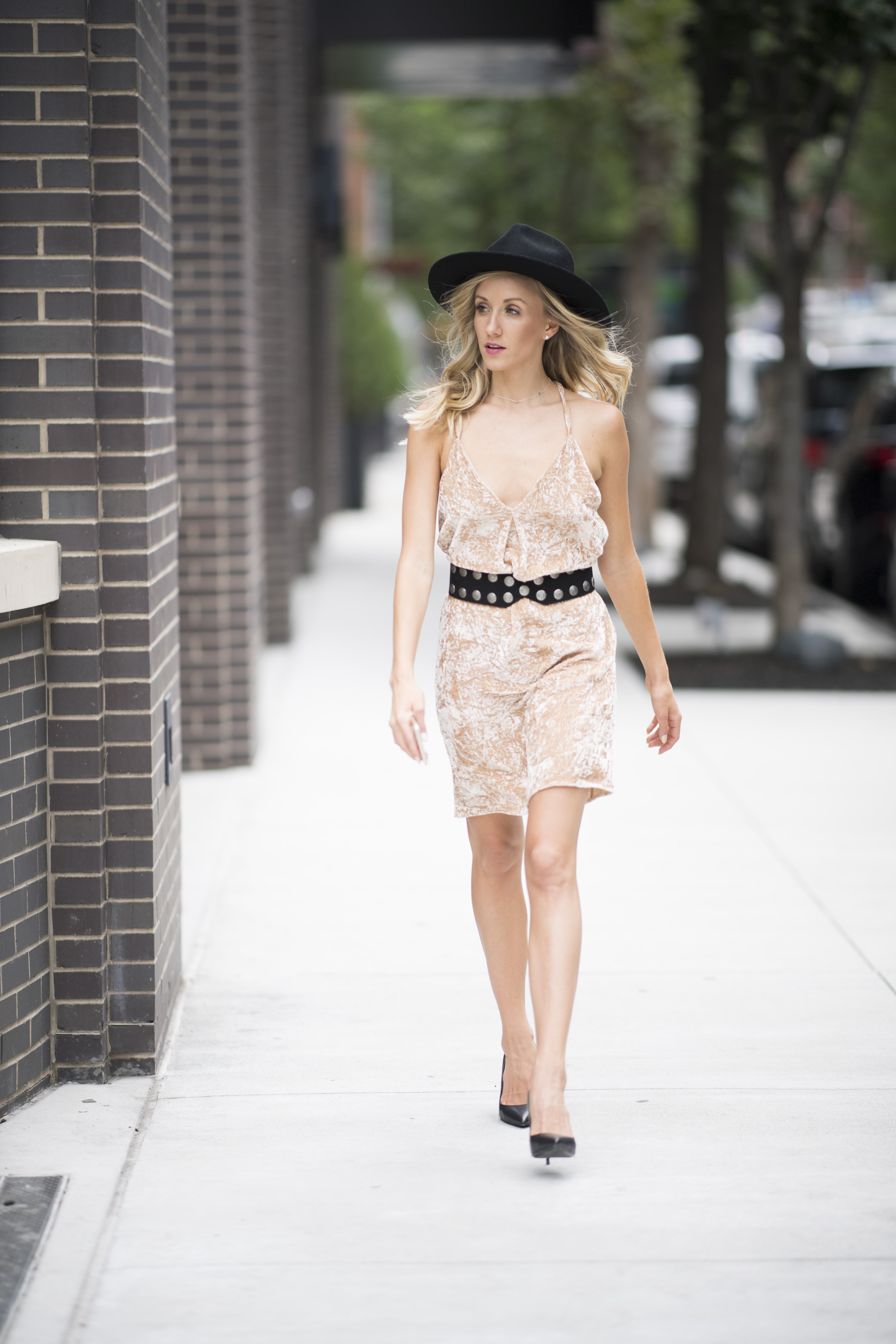 As the weather gets colder, you can switch out the pumps for over-the-knee boots and wear a knit top under your dress, or throw a coat on. The further into fall you get, the more you can add to this outfit to fall-ify it! But for now, I'll just keep rocking this look styled by Madison Guest as is!
What I'm Wearing
Alice + Olivia dress
Steve Madden pumps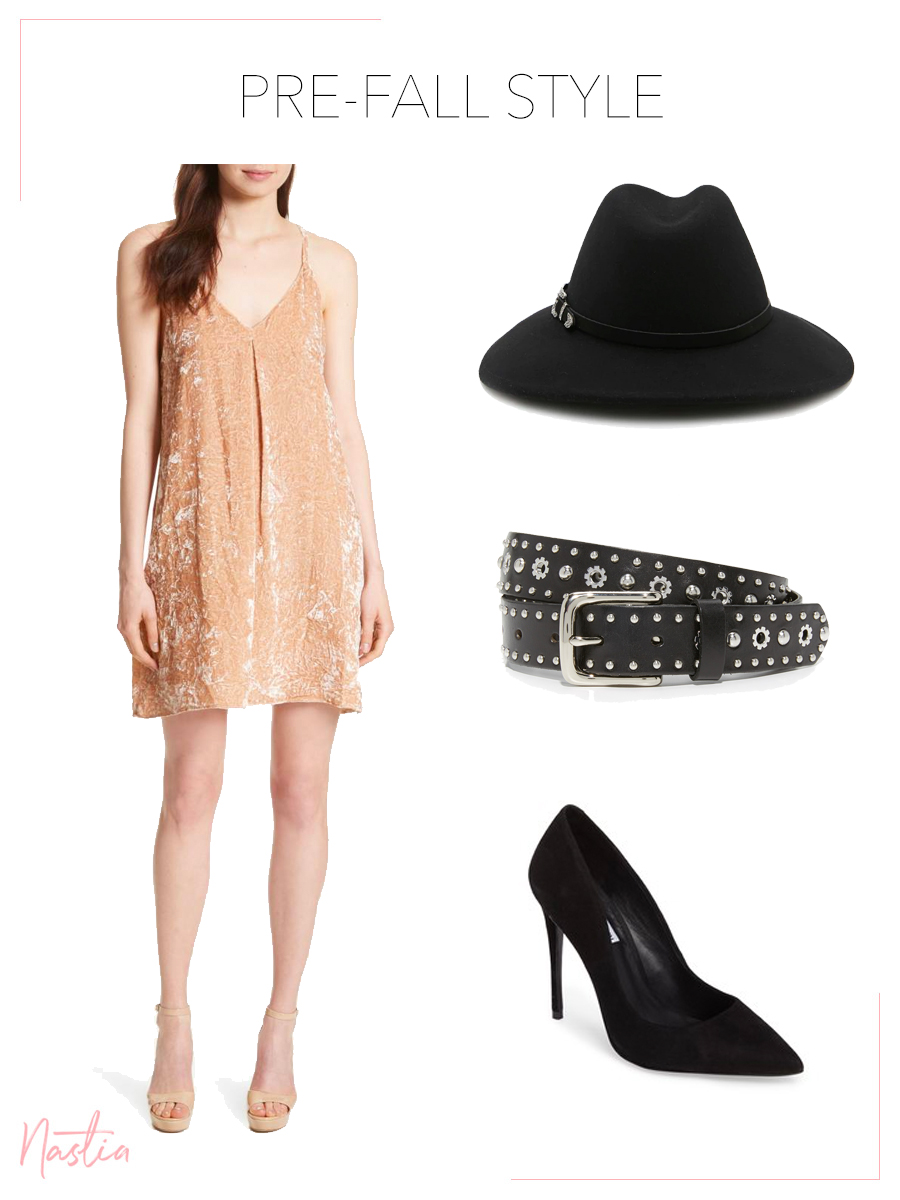 Nastia